MiniMax scores big new funds, but likely to need more in expensive AI race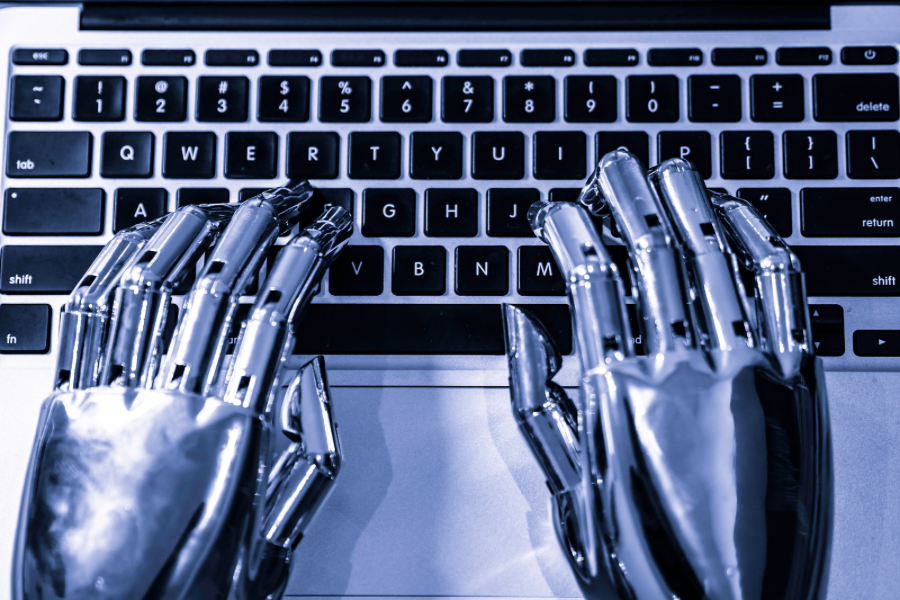 The AI company is reportedly close to securing $250 million in new cash, attracting investors with its deep talent pool and growing stable of products
Key Takeaways:
AI company MiniMax is reportedly set to raise more than $250 million in a new funding round that will value it at about $1.2 billion
The company will have to continue investing heavily to build up its AI capabilities, potentially requiring more fundraising in the not-too-distant future
By Trevor Mo
OpenAI's release of ChatGPT last November has been a rainmaker for generative AI developers, opening the floodgates for new investment in the area in China. Even before the chatbot burst on the scene, big names like Alibaba (BABA.US; 9988.HK) and Baidu (BIDU.US; 9888.HK), as well as smaller ones like iFlytek (002230.SZ), were already putting big resources into developing their own rival products.
The gold rush has also begun channeling big new funds into startups backed both by big tech and venture capital firms. One such beneficiary, Shanghai-based MiniMax, made a splash last month on news that its large language model (LLM) would be imbedded in Chinese software developer Kingsoft's (3888.HK) office productivity apps as part of a bigger partnership.
And the good news keeps coming, as MiniMax closes in on a new funding of more than $250 million that will value it at about $1.2 billion just a year and a half after its founding, according to a report last week from Reuters. New investors in the round include an entity linked to tech giant Tencent (0700.HK), the report said.
Founded in 2021, MiniMax's earlier backers have included miHoYo, maker of the hit game "Genshin Impact," as well as China's Yunqi Partners and Future Capital, according to the Reuters report. The $1.2 billion valuation would make MiniMax a member of the "unicorn" club of firms worth over $1 billion – a status very few Chinese AI startups have been able to join.
One of the few others that has reportedly also attained that status was Beijing Lightyear Technology, founded by Wang Huiwen, a co-founder of takeout dining giant Meituan. Lightyear achieved that status following its reported agreement in March to acquire OneFlow Technology, another Chinese AI firm. The merged entity was seeking new financing that would value it at $1 billion, according to a report from media outlet Caixin earlier this year.
The massive size of MiniMax's new funding reflects the big investment required to create generative AI. Meantime, the big valuations starting to come show the group could become the next hot area among China-focused tech and venture investors. One of the earliest startups in the space was computer vision specialist SenseTime (0020.HK), which is now worth nearly $10 billion following its December 2021 Hong Kong IPO.
SenseTime is similar to MiniMax in many ways as an AI standalone, and could hold out an example of the challenges the younger MiniMax will face. SenseTime counted Alibaba among its early backers, and was once worth nearly four times its current value. But it has struggled with a number of issues, including restrictions by the U.S. and ongoing huge losses as it constantly invests to stay ahead in the costly and increasingly competitive AI arena.
Annual AI investment in China is expected to reach $26.7 billion by 2026, accounting for about 8.9% of global investment in the area – the second highest total for an individual country after only the United States, according to an October report from research firm IDC.
Deep talent pool
MiniMax possesses a few traits that might explain the strong investor interest that could put the company in the unicorn club so quickly after its founding. One of the biggest is the deep talent pool in its relatively small workforce of about 100 people as of February.
Its management team includes people with strong engineering backgrounds and senior experience at leading AI firms. Two of its co-founders, Yan Junjie and Zhou Yucong, both previously worked at SenseTime, the former as a vice president and the latter as head of the company's algorithms R&D.
Another MiniMax co-founder, Yang Bin, previously helped to co-found the research center for Uber Advanced Technologies Group, the self-driving unit of ride sharing pioneer Uber, which was later sold to Aurora Innovation. Yang also previously worked for Waabi, another autonomous driving startup.
Of MiniMax's roughly 100 workers, one third held PhD degrees, according to a report from local media Jazzyear, citing information provided by co-founder Yang. MiniMax's technology development team includes people with extensive experience in areas like natural language processing (NLP), speech recognition, computer vision and computer graphics, according to the report.
MiniMax's attraction could also owe to its relatively early position in rolling out consumer-facing AI products compared with all the Johnny-come-lately creators. In November, the company rolled out its Glow app, a virtual AI companion whose touted capabilities include helping users make virtual friends and overcoming loneliness.
The app allows users to create virtual characters, give them background stories and then chat with them about topics as varied as relationship advice and how to deal with hair loss. Some 5 million people had registered on the app's site just four months after the launch, according to the Jazzyear report.
MiniMax was also quick to jump on the chatbot wave unleashed by ChatGPT's huge success. The company's answer to ChatGPT, called Inspo, made its debut in early March, about a week before Baidu launched its highly-hyped Ernie, which was later ridiculed for underwhelming reviews owing partly to its lack of a live demonstration.
Like Baidu's Ernie, Inspo is currently only available to users by invitation. But some have been impressed by the app's capabilities that include assistance in writing and information gathering, as well as offering advice, according to a report from local tech outlet QbitAI.
MiniMax's strong product capabilities are also reflected in its big-name business partners, which include TikTok parent ByteDance, the world's biggest tech unicorn, in addition to the previously mentioned Kingsoft. In April, the company announced its signing of a partnership with Volcano Engine, ByteDance's enterprise software unit, to co-build a software platform to improve AI capabilities as part of the two companies' bigger partnership.
Despite its relatively early start in the field, most of MiniMax's products are still in their early stages of development and have a long way to go before their broad commercialization. And the road ahead for the company is certain to be bumpy, in no small part due to the huge competition that is rapidly building with the flood of new cash coming into the space.
The company's fresh $250 million will give it more ammunition to keep honing its products. But it will need to rapidly build up its computing facilities to stay ahead in the large language modeling area that requires huge spending. Such expenses could increasingly put MiniMax at a disadvantage as a standalone company as it tries to stay ahead of similar initiatives from much wealthier internet giants.
To subscribe to Bamboo Works free weekly newsletter, click here