Medical Device Maker Venus Medtech Pumps Up Investors With Prospect of 2021 Profits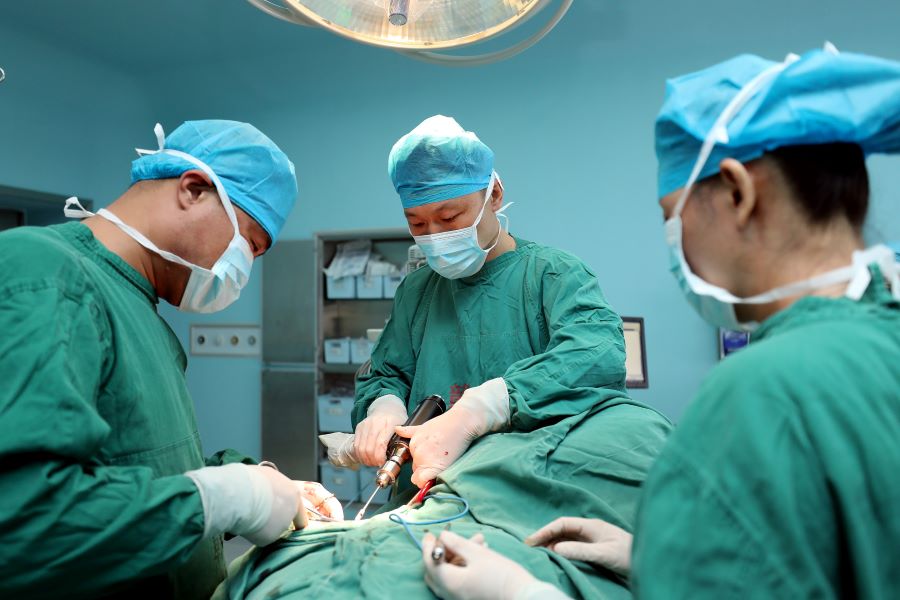 Company funds expansion through $400 million share sale as it targets U.S. and EU with growing pipeline of heart valve-replacement products
Major Takeaways
Venus Medtech's recent $400 million equity fundraising gives it a war chest to accelerate device approvals and expand abroad
Rising revenue, narrowing losses and low debt could position the company to finally turn a profit this year
By Richard Barbaroza
Flush with new cash from two major share placements and shrinking annual losses, Venus Medtech (Hangzhou) Inc. (HKEx: 2500), a maker of devices used to treat structural heart disease, is moving quickly to expand sales of its latest approved products and gain approval for more as it pushes into the U.S., South America and EU.
Its war chest buildup comes as China sales of transcatheter aortic valve replacement (TAVR) devices, Venus Medtech's specialty, are expected to explode in the coming years with growing acceptance of the minimally invasive heart disease treatment.
Hong Kong-listed Venus Medtech, which boasts two of only five TAVR products approved for sale in China, has raised 2.6 billion yuan ($395 million) since September through two new share placements, the most recent in late January. That's roughly equal to the funds it raised through its Hong Kong IPO in December 2019.
The company's devices are inserted via catheter through the chest or femoral artery to replace a narrowed aortic valve that fails to open properly, a condition known as aortic valve stenosis. The failure to open properly can be caused by calcium buildup in the arteries, congenital heart defects or rheumatic fever.
Founded in 2009, Venus Medtech was the first company approved to sell TAVR products in China, where the market is expected to grow by a sizable 65% annually from a negligible $28.7 million in 2018 to $956.6 million in 2025, according to Frost & Sullivan estimates cited in the prospectus from Venus Medtech's IPO less than two years ago.
Venus Medtech is using over a third of the new funds to accelerate R&D and government approval for at least five TAVR and related products still in early stage development.
The firm, which was estimated by Frost & Sullivan to account for almost 80% of the modest number of TAVR products implanted Chinese patients in 2018, has been posting steady revenue growth and shrinking losses as its products slowly gain traction. It has also been boosting its cash by tapping investors looking for the next big thing in China's young market for this new generation of medical devices.
Its latest results posted last week showed the company's net loss contracted by 29% year-on-year in the second half of 2020 to 138 million yuan, while revenues grew 38% to 174 million yuan. The VenusA-Valve, Venus Medtech's main product and the first TAVR device to be approved in China in 2017, saw sales increase 17% last year, accounting for nearly all the company's revenue.
As the company's sole breadwinner so far, the VenusA-Valve has served the company well over the past three years. Its sales have grown 15-fold over that time, demonstrating its first-mover advantage and strong demand for the technology.
But Venus Medtech can hardly afford to rest on its laurels, as a strong field of competitors also eyes the China market. That includes hometown rivals Suzhou Jiecheng Medical Technology Co. Ltd. and MicroPort Scientific Corp. (HKEx: 853), as well as foreign giants Medtronic (NYSE: MDT) and Edwards Lifesciences (NYSE: EW), which all have comparable products that have been approved or are expecting approval soon, and more in the pipeline.
While Chinese companies like Venus Medtech are mostly losing money, Medtronic and Edwards Lifesciences have relatively high price-to-earnings (PE) ratios of 53 and 65, indicating the kinds of valuations the Chinese players might be able to achieve if and when they become profitable – something analysts are predicting for Venus Medtech this year.
Product Pipeline
Venus Medtech expects the VenusA-Valve to continue accounting for the bulk of its revenue in the near term. But it could edge closer to profitability on two newly approved products. One is the VenusA-Plus, an updated VenusA-Valve, which entered commercial production in January. The other, TriGUARD3, protects the brain during heart procedures and was approved for use in Europe a year ago and completed its first clinical application in China in January.
The TriGUARD3 was developed by Israel's Keystone Heart Ltd., which was acquired by Venus Medtech in December 2018. Now Venus Medtech hopes it can leverage Keystone's experience to speed more of its products to market in the U.S., such as the VenusP-Valve, another core product in the pipeline used to treat leaking heart valves and other symptoms of congenital heart defects.
Despite a drop in TAVR surgeries using Venus Medtech's products in the first half of last year as people stayed away from hospitals at the height of China's Covid-19 outbreak, the company saw a rebound in the second half and predicts the impact will be limited in 2021.
Investors apparently agreed, with the company's shares roughly doubling last year and now trading more than double the price from their IPO. They have retreated 16% this year as analysts debate the company's future. In an April 5 report, stock information site Simply Wall Street said six analysts had cut their 2021 revenue estimates for the company by 28%, though the reduced figure would still reflect a more than doubling from last year.
The same site noted that the analysts hadn't altered their broader view on the company's value by leaving their average share price target of 74.07 yuan unchanged, valuing it at about $4.2 billion. It said eight analysts predicted Medtech would swing to a 232 million yuan profit in 2021, which would give it a lofty inaugural PE of 126 based on its current stock price.
Investors may favor Venus Medtech for its healthy cashflow, reflected by its ability to raise funds, its steadily growing revenue and low debt. At the end of 2020, the company had no outstanding loans and its debt-to-equity ratio had fallen 81% to 0.9%. That kind of low debt tends to ease investor nerves as they wait for loss-making companies to become profitable.
To subscribe to Bamboo Works weekly newsletter, click here