Luyuan looks for IPO cash to scoot into Southeast Asia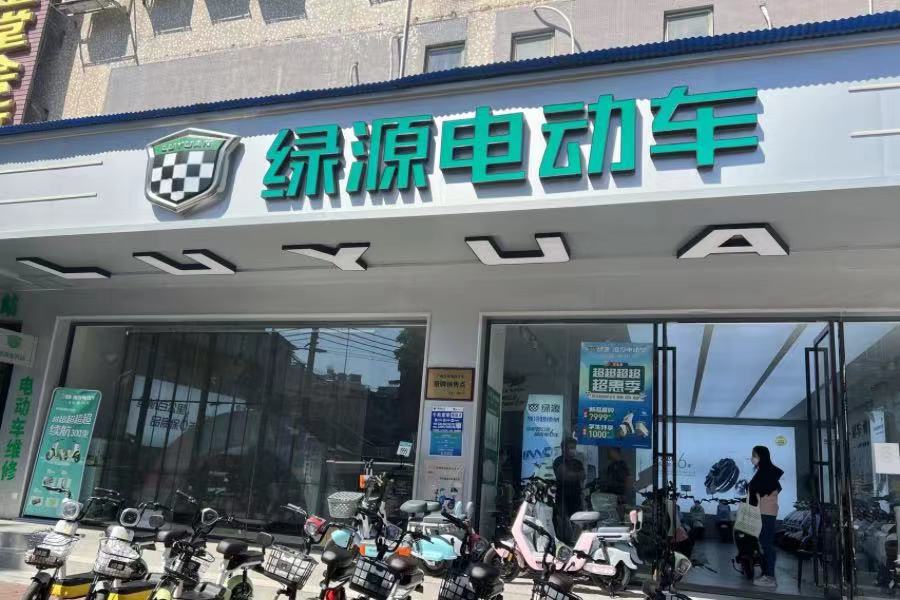 Sales have been accelerating at the Chinese maker of electric motorcycles and mopeds, despite China's pandemic lockdowns
Key Takeaways:
Luyuan Group has re-applied to list on the Hong Kong Stock Exchange after its revenue rose nearly 40% last year and its net profit exceeded 100 million yuan
The company is boosting production capacity and sales campaigns for a deeper push into Southeast Asia, a highly competitive market for electric two-wheelers
By Tina Yip
In China's congested cities, electric motorbikes have become a popular option for weaving through traffic or narrow streets. The result is a booming industry for all manner of nifty mopeds, made by multiple manufacturers.
Though not in the market vanguard, Luyuan Group Holdings (Cayman) Ltd. is seeking funds to boost its sales momentum and move up through the ranks of companies making motorized vehicles for individual riders.
The producer of electric bikes, mopeds and motorbikes was founded in 2003, with a brand emphasis on durability. The company recently re-applied to list on the Hong Kong Stock Exchange after a prospectus filed last November lapsed.
Luyuan produces vehicles from the design stage through to manufacture and sale. Despite being in business for two decades, it has been motoring along behind the leaders in the Chinese market for two-wheeled transport.
Luyuan ranks fifth with a market share of only 4.5% in terms of 2022 revenue, according to Frost & Sullivan data. That puts it in the slow lane compared with the frontrunner, Yadea Group (1585.HK), which commands 26.9% of the market, and second-ranked Aima Technology (603529.SH) with its 18% share. These two dominant brands together hold nearly 45% of the Chinese market, while a cluster of just nine companies generates more than 80% of revenue in the highly concentrated industry.
Policies to conserve energy and protect the environment have been driving a switch to new-energy vehicles. The rising demand for delivery and takeout services, requiring drivers to cover short distances quickly, has also revved up sales of two-wheeled vehicles in the past few years.
Sales of electric two-wheelers in China are projected to keep growing by more than 10% this year and should reach 69.7 million a year by 2026, a compound annual growth rate (CAGR) of 7.1%, according to an analysis by China Merchants Securities.
Luyuan's product sales have grown in each of the past three years, from 1.47 million vehicles in 2020 to 2.43 million last year, according to figures in the prospectus. But Luyuan's sales volume is dwarfed by Yadea's 14.01 million units and Aima's 10.77 million last year.
To improve its position, the company has targeted China's smaller cities, nearly doubling its retail stores from around 5,400 in 2020 to more than 9,800 last year. With more sales points, revenue increased from 2.38 billion yuan ($334 million) in 2020 to 3.42 billion yuan the following year. In 2022, revenues rose nearly 40% to 4.78 billion yuan. Net profit has also climbed over the three-year period, from 40.29 million yuan in 2020 to 118 million yuan last year.
Laggard on gross margin
In a bid to grab more market share, Luyuan chose to compete on price, but at the risk of being less profitable. Its average sales price per vehicle last year was 1,423 yuan, below Yadea's 1,568 yuan and Aima's 1,931 yuan, which squeezed margins. In the past three years, the company's gross margins were only 11.2%, 9.9% and 10.7%, while last year Yadea and Aima managed gross margins of 18.1% and 16.36%.
The data explains why the market regards Luyuan as a second-tier manufacturer. However, the company looks a lot better when compared with electric vehicle maker Niu Technologies (NIU.US), whose revenue fell 14.5% to 3.17 billion yuan last year. The rival company swung from an annual profit to a loss of 49.46 million yuan in 2022, citing Covid pandemic effects.
In the battle for a market edge, Luyuan prioritizes invention patents while its peers focus on patenting their designs. The company currently holds 374 patents in China, including 45 invention patents and 219 utility patents. And in 2019 it launched proprietary cooling technology to control motor and battery heat, thus extending battery and vehicle life.
The company said in the prospectus it planned to invest the IPO proceeds in R&D, as well as strengthening sales channels, branding and marketing. It also aims to build new production facilities to close the gap on Yadea and Aima. As of the end of last year, its current bases in Zhejiang, Shandong and Guangxi could only produce about 3.3 million electric two-wheelers annually.
Expanding overseas
Chinese manufacturers are also battling it out in overseas markets as countries shift from fuel-powered motorcycles to electric bikes and motor scooters, amid a worldwide drive to cut carbon emissions and protect the environment.
Southeast Asian countries have been relatively late starters with campaigns to move away from fossil fuels. Thailand, Myanmar and Vietnam have now introduced measures to support low-carbon and environmentally friendly travel, promoting the use of electric two-wheeled vehicles with a carrot-and-stick strategy. This has enhanced the market appeal for Chinese vehicle makers.
Luyuan's overseas sales are growing but are still a relatively small slice of income. It sells through local distributors in 44 countries and regions, including Thailand, Indonesia and the Philippines. Last year, overseas revenue jumped around 81% to 115 million yuan, but the amount was just 2.4% of its total revenue. Looking to boost overseas business, it launched several products in ASEAN countries in March this year, and introduced a marketing plan in Thailand, where it is preparing to set up a factory. The company is expected to expand more aggressively into Southeast Asia with the IPO proceeds, to create new growth drivers.
From an investment perspective, the new-energy vehicle sector has been a hot ticket. Shares in BYD (1211.HK) quadrupled in the past three years while Tesla (TSLA.US) stock nearly tripled. Yadea listed in Hong Kong in 2016 at HK$1.72 and closed last Friday at HK$16.58 with a market valuation of more than HK$50 billion ($6.4 billion). With that in mind, Luyuan could look enticing for investors.
Using Yadea's current price-to-earnings (P/E) ratio of about 20 times as a reference point and Luyuan's latest annual profit of 118 million yuan, the company could expect a market valuation of HK$2.62 billion. But the management may be reluctant to accept that kind of price for China's fifth-largest maker of electric two-wheelers.
Given a weak Hong Kong market and a shaky response to new issuance, it would not be easy to get investors to pay big premiums. Much will depend on how Ni Jie and Hu Jihong, the company founders and major shareholders, can shape investor expectations.
To subscribe to Bamboo Works weekly free newsletter, click here