Kaixin's Electric Vehicle Bet Wins Major Customer as It Shifts Gears to Manufacturing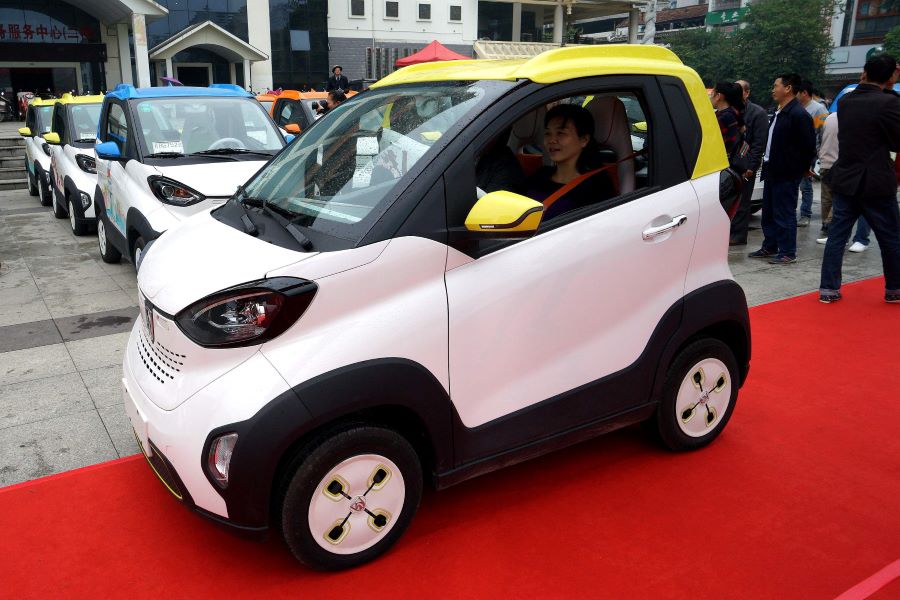 Shares in operator of used car dealerships surge after it wins a $500 million order for its new electric vehicle-making business
Key takeaways:
• Kaixin said it won a $500 million order to sell 10,000 electric trucks to an automotive logistics company over the next five years
• The deal comes months after the struggling Kaixin expanded into electric vehicles by acquiring a manufacturer and changing ownership
By Warren Yang
Used car dealer Kaixin Auto Holdings (Nasdaq: KXIN) wants to reignite growth by powering into electric vehicle (EV) manufacturing. That strategic shift of gears has drawn some excitement from investors, even as the company's long history of ill-fated opportunistic moves signals this latest direction should probably be viewed with a healthy degree of skepticism.
Kaixin announced last Thursday it has agreed to sell at least 10,000 electric trucks to Beijing Bujia International Logistics over the next five years, in a deal worth more than $500 million – more than the company's entire annual revenue in pre-Covid 19 years. The news sent Kaixin shares soaring 36%, although they gave back much of that gain in the next two trading days.
Kaixin's move into the EV sector has been relatively quick, and is part of a broader movement by many car trading companies in China to become more focused to differentiate themselves in the highly competitive industry. In early August, the company announced it was setting up a new unit dedicated to the EV business. Just a few weeks later it acquired Henan Yujie Times Automobile, maker of POCCO-branded EVs, for an undisclosed amount by issuing new shares.
Since then it has been busy hyping the new business. Soon after the acquisition, Kaixin publicized optimistic forecasts for its EV sales for this year and next, and since then it has been diligently announcing monthly sales data for POCCO cars. At the same time, the company has been mum about what it will do with its older used car business.
Kaixin's expansion into car manufacturing underscores the dire situation vehicle trading platforms in China are now facing. Despite operating in a space that's growing at a decent rate, so many dealers have popped up in China's used car market over the past decade that the sector is now oversaturated with struggling operators of both brick-and-mortar shops and online platforms.
Kaixin's arrival to the sector is also relatively recent following several previous attempts at other business models. The company was created in 2011 as a consumer financing subsidiary of Renren Inc. (RENN.US), once considered the Facebook of China. In 2015, it expanded into peer-to-peer (P2P) lending when that business was all the rage. But that move became a headache quickly as Beijing began a harsh crackdown on the sector shortly after Kaixin's arrival. Around that time, Kaixin also began providing financing for auto dealerships.
As the crackdown intensified, Kaixin gave up on financing altogether by 2017 to reinvent itself as a used car dealership operator. This year it acquired Haitaoche, an online retail platform for imported cars, by issuing new shares to the target's shareholders, who in return took control of Kaixin from Renren. As a result of the deal, Haitaoche founder Lin Mingjun took over as Kaixin's new CEO.
The company's move into used cars may have seemed logical at the time, as Chinese consumers who traditionally preferred new vehicles increasingly consider second-hand cars. But many others were also thinking along similar lines, seeking to seize on the growing opportunity for selling used cars in the world's second largest economy.
Intense Competition
Competition has proved intense in the space, and Kaixin has never made a profit since becoming a used car company. Matters only became worse when the Covid-19 pandemic hit the entire market hard last year.
If that wasn't enough, some non-controlling shareholders seized inventory at key dealerships in 2019 amid a dispute with Kaixin on operational matters. As a result, Kaixin had to write down nearly $18 million of inventory, and also wrote off $22 million of prepayments for purchases of used cars for those shops. With the disruptions leading to sharp sales declines, Kaixin halted its dealership operations for several months through early this year.
As challenges mount for both new and used car companies, some of Kaixin's competitors have also sought to overhaul their business models. Among them, Cango Inc. (CANG.US) is aiming to become a one-stop trading shop for wholesalers, car dealers and new and used retail car buyers. Another player, Uxin Ltd. (UXIN.US), went from connecting used car buyers and sellers to buying and reconditioning used cars to sell for a profit.
While it probably needs to shift gears to survive, Kaixin's expansion into EV manufacturing is one of the more radical transformations in the group. And with little cash on hand, it essentially made shareholders pay for the move by issuing new shares, diluting existing shareholders' equity. Despite that, investors initially welcomed the move. On Aug. 6, when the company unveiled its plan and teased that an acquisition was on the horizon, Kaixin shares nearly doubled. They then continued to climb to peak about a week before the disclosure of the actual acquisition.
But from there the stock went on a downward spiral as reality set in about the radical nature of its transformation and challenges it could face in the similarly competitive EV market. Even after the latest surge after news of the truck deal, the stock is pretty much back where it was before the company announced its ambition to enter the EV vehicle sector, about 84% below its 2017 IPO price.
Kaixin shares still trade at a price-to-sales (P/S) ratio of about 7, based on its 2020 revenue, which is much higher than the 1.3 for Cango and 2.4 for Uxin. But Kaixin's high multiple may well just be a function of very low revenue, the denominator in the P/S ratio, and isn't necessarily a fair representation of how investors feel about the company's prospects. After all, Kaxin is nowhere near being profitable, with a fragile balance sheet and a questionable future.
China's EV market is certainly growing rapidly with strong government support, and Kaixin's venture into it may well pay off. But the sector has similar problems to those hanging over the used car industry, namely a market that's already home to hundreds of manufacturers. How Kaxin will fare in that crowded field is anyone's guess. And the latest retreat in its stock price shows investors are probably wondering whether the company's latest move will end any differently from its previous undertakings.
To subscribe to Bamboo Works free weekly newsletter, click here