JS Global Serves Up Big Profits on Pandemic-Fueled Home Cooking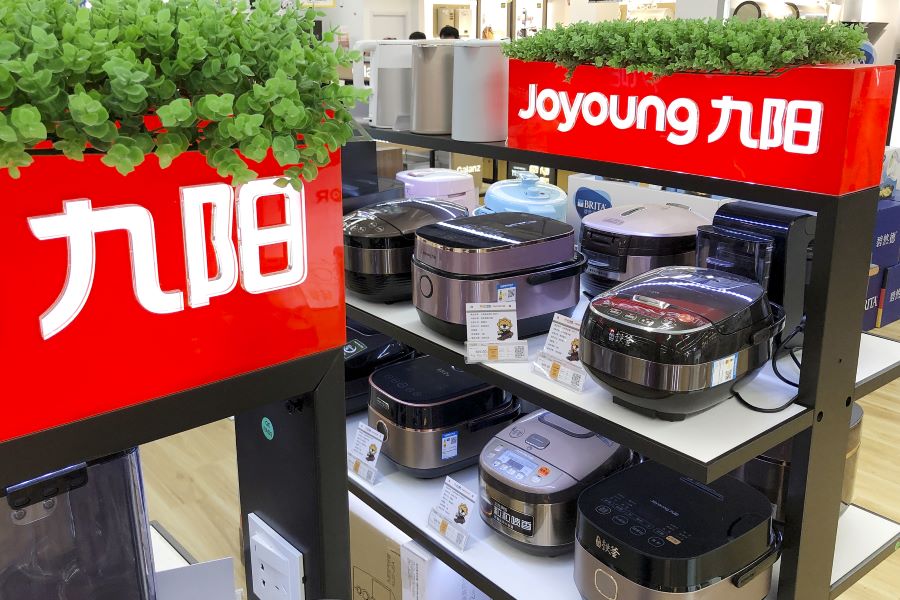 Kitchen appliance maker's shares jump 20% after it reports six-fold profit growth in second half of 2020
Key Takeaways:
Kitchen appliance specialist JS Global profited handsomely from the cook-at-home trend during the global pandemic
The company's stock looks overvalued at its current price, including a single-day 20% increase after its latest earnings announcement
By Doug Young
An old saying goes that "one man's misfortune is another man's gain," and that's definitely the major theme in the latest financial report of JS Global Lifestyle Co. Ltd. (HKEx: 1691).
The kitchen appliance maker's business has exploded during the global pandemic, fueled by billions who are cooking at home both for practical reasons and as a channel for their creative energy.
This company, based in the scenic city of Hangzhou, is a classic case of being in the right place at the right time. It made a lackluster Hong Kong IPO at the end of 2019, in what was actually its second attempt at a listing that year after the first try failed to impress investors.
The company makes a wide array of kitchen appliances that are relatively flashy and attractive, from blenders to juicers and pressure cookers, with a focus on the North America and China markets, and a secondary focus on Europe. Its big brand in China is called Joyoung, while in the West its big name is the flashier Shark Ninja.
It finally managed to list on its second effort, selling shares for a final price of HK$5.20 and raising a respectable sum of about $380 million. Then, just a month after its lackluster debut, the pandemic began in China and quickly spread to the rest of the world. That lit a fire under JS Global's business and also the company's stock, which has risen fivefold since the IPO, which includes a 20% jump on Thursday after the latest results were announced.
After such massive gains and with such massive hype, many may wonder if the stock has perhaps become a little overinflated at the moment and due for a correction. We'll look at that part of the equation towards the end of this overview and what may lie ahead as the pandemic starts to ease in the company's key North America market.
It's worth noting that North America and China were JS Global's largest markets at the time of its IPO, with the former making up 48% of its sales and the latter 42%. North America's share of the pie began to creep up in the first half of the year and kept growing in the second half as reality set in and people realized they might be staying at home for longer than they first expected.
For the full year, North America sales rose 52% to $2.2 billion, rising to 53% of the company's total. China sales rose by a more modest 13% to $1.4 billion, as the country quickly brought its outbreak under control and life on the mainland was already well on the way to returning to normal by the middle of the year.
Those particular trends hint that North America could follow a similar trajectory to China's as the U.S. outbreak gradually comes under control. That looks likely given the current rate of new vaccinations and President Joe Biden's recent assessment that Americans may be able to celebrate a relatively normal Independence Day on the nation's July 4 holiday.
Explosive Growth
All that said, we'll take a look at the big picture figures from 2020 for this unlikely stock market superstar before closing out with a look at its valuation and probable trends for the current year.
The company reported a 50% jump in revenue during the second half of the year to $2.7 billion. That growth rate actually accelerated from 22% revenue growth in the first half of the year, again, fueled by the new reality faced by many Americans as they realized they would be forced to spend more time at home for the foreseeable future.
The company's profit rose more than sixfold in the second half of the year to $262 million, which was actually a sharp slowdown from the roughly forty times increase in the first half. Such numbers hint at a company starting to mature after a period of extremely rapid growth.
The company's report gave some credit to the pandemic for its big growth last year, though it was also notably careful to praise itself for setting up the necessary online channels to take advantage of the sudden move to online buying. It also noted the trend of more people eating at home, but again didn't place too much emphasis on that.
Discussion on how its business might be affected in its report was also muted, most likely because the company didn't want to draw too much attention to the fact that its growth could slow sharply with a gradual return to previous lifestyles that included less cooking at home.
Instead it focused on its efforts to source more of its products from outside China to avoid U.S. tariffs on Chinese goods imposed during the Trump era. Such a shift looks prudent, though will only have limited effect since prices were never really a major factor for most people in the eating-at-home trend.
From a valuation perspective, JS Global's shares currently look a bit dear, with a challenging price-to-earnings (PE) ratio of 33, which incorporates both the latest big jumps in both its share price and profits. That kind of figure is usually what you see for high-growth companies, though kitchen appliance sellers wouldn't typically fall into that class.
By comparison, Chinese rivals Gree Electronics and Midea both trade at PE ratios of 23, and Sweden's Electrolux and U.S. giant Whirlpool trade at 17 and 15, respectively.
While the company should be commended for laying the groundwork to seize the opportunity created by the pandemic, it seems highly unlikely it will be able to maintain the same level of profit growth this year as sales growth slows sharply or perhaps stagnates. That means its PE could get stuck at the current high levels, unless of course its stock takes a breather that seems overdue.
To subscribe to Bamboo Works weekly newsletter, click here