Investors Bet Big on Cancer Drug Infant Duality Biologics and Its Rockstar Founder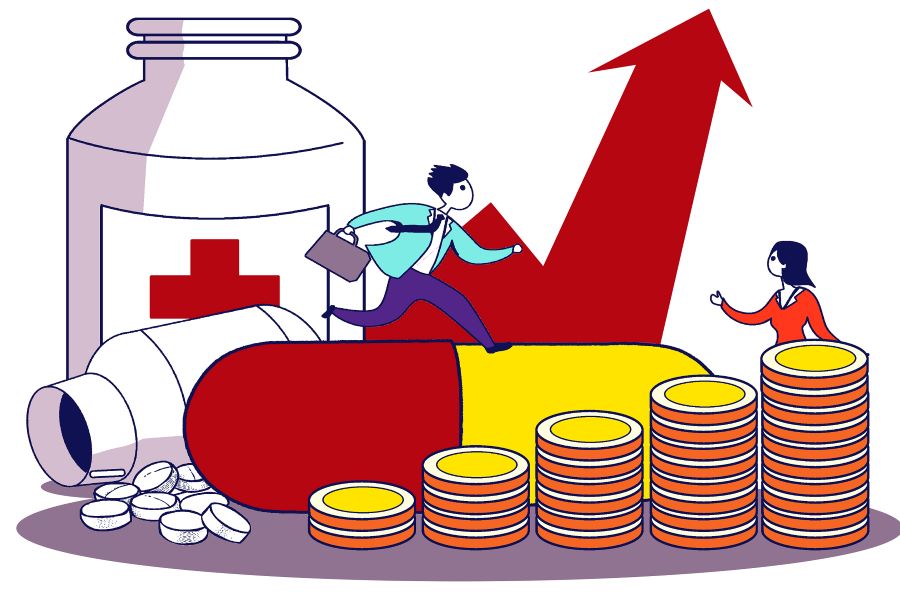 Company has raised $120 million in 18 months from A-list investors including Eli Lilly and domestic heavyweight WuXi Biologics
Key takeaways
Duality Biologics' new $90 million funding just 18 months after its founding comes on the reputation of its founder and focus on a hot cancer treatment area
Recent advances in antibody-drug conjugates (ADCs) have led to an uptick in drug approvals and tide of similar new fundraising
By Richard Barbarossa
If one person's reputation can form the foundation for building a company, then Dr. John Zhu, whose young cancer drug developer Duality Biologics has raised more than $120 million in just 18 months, could be considered a biotech rockstar.
DualityBio last month announced securing an impressive $90 million in series B financing, with global giant Eli Lilly-backed Lilly Asia Ventures and Chinese heavyweight WuXi Biologics signing on as investors. Both companies praised Zhu for his role in powering up numerous Chinese biotech startups, having previously led investments in companies such as Hong Kong-listed CStone Pharma and BGI Group.
Dealroom.com, a site that tracks such growth companies, said DualityBio could now be valued at $400 million to $600 million. It estimated the company had just three employees as of May, though DualityBio's own description paints a picture of a much larger team.
"John has both rich industry experience and great acuity for investment," said Dr. Yi Shi, the founding managing partner of Lilly Asia. "Within just over one year, DualityBio has not only established a world-class team with deep industry insights and excellent execution capabilities, but also forged a globally competitive drug development platform with a very strong pipeline."
It's not just power of personality that's piqued investor interest. New developments in DualityBio's clinical field, which uses antibody-drug conjugates (ADCs) to target cancer cells with laser precision, has sparked a recent tide of new investments into similarly focused Chinese startups.
The potent combination of a hot field and hot personality may be good reasons to trust in Zhu, who earned an MBA from the University of California at Berkeley and PhD from the University of Massachusetts Medical Center.
Zhu's hotshot record aside, publicly available information is scant about his company, which was founded in January last year and has yet to launch a website. DualityBio claims to have established a novel internal pipeline including nearly 10 best-in-class and first-in-class bispecific antibody and ADC drugs, with several candidates already at the investigational new drug stage that means they can start human trials.
The company also says it has a global team that "has led clinical trials for more than 50 oncology and immunology drugs, and facilitated the approval of five innovative drugs in China and the United States." Its global business team, meanwhile, has "led and executed more than 20 strategic global in-licensing, out-licensing and M&A collaboration deals, with a total valuation of more than $5 billion."
It doesn't elaborate on any of those claims. Bamboo Works contacted DualityBio for additional company information, but has yet to receive a response.
Despite the lack of information, there's no doubt that major advances in recent years have paved the way for use of ADC drugs to treat cancers including lymphoma, myeloma and breast cancer.
ADCs combine monoclonal antibodies and a potent payload of drugs via a so-called linker molecule. Monoclonal antibodies target specific antigens on the surface of tumor cells, allowing the drug joined to the antibody to be laser-focused on eradicating cancer cells, leaving normal cells unharmed, according to information site Gene Online.
While scientists first theorized about such a targeted process a century ago, it has only become a really viable treatment in the last five years, according to a review published last month in Acta Pharmaceutica Sinica B, a monthly journal sponsored by Chinese Academy of Medical Sciences and the Chinese Pharmaceutical Association.
Approval Uptick
This rapid progress has led to a significant uptick in the pace of approval for ADCs, with the U.S. Food and Drug Administration (FDA) approving three such drugs in 2019 compared with just five in the seven years between 2011 and 2018, according to the prospectus of RemeGen Co. ahead of its blockbuster $515 million Hong Kong IPO last November.
The FDA has approved nine ADCs to date, including the earliest developed by Pfizer in 2000. More than 80 ADCs are now in the pipeline, many in advanced clinical trials, according to Gene Online.
China's National Medical Products Administration (NMPA) last year also began picking up the pace, approving its first two ADCs. Roche's Kadcyla got the green light for breast cancer treatment in January, and Takeda Pharmaceutical's Adcetris got a similar nod in last May for treatment of large cell lymphoma or CD30-positive Hodgkin Lymphoma.
Globally, the overall ADC market is expected to reach around $11 billion by 2030, according to a new report by Vision Research Reports, representing a compounded annual growth rate of 35.9% from 2021. With the recent progress in efficacy and approvals, DualityBio is joining a growing field of Chinese companies looking for a piece of that market.
Many of those are also attracting big money. One, Hangzhou DAC Biotech Co. Ltd., last month completed its own $156 million series C funding led by Hillhouse Capital, CITIC Private Equity and CDG Capital. Launched in 2012, DAC now has three drug candidates in clinical trials and 24 in the pipeline.
Also last month, Suzhou-based GeneQuantum Healthcare announced its completion of a Series C funding "of several hundreds of million yuan", without being more specific. The company currently has six treatments in the pipeline, with its GQ1001 HER2-positive breast cancer treatment the furthest along in the approval process at stage 1 clinical trials, according to its website.
In March Suzhou Medilink Therapeutics also announced a $50 million series A financing and, like DualityBio, talked up the depth of its key personnel. That included Chief Scientific Officer Cai Jiaqiang, with nearly 30 years of experience in small molecule and ADC drug development, including tenure as vice president at Shanghai Hansoh Pharmaceutical Ltd.
In February, WuXi Biologics, which has invested in both of DualityBio's financing rounds, upped its own play in ADCs by announcing a collaboration with STA Pharmaceutical Co., Ltd. and Hong Kong-listed Antengene Corp. Ltd. to accelerate the development and manufacturing of ADC drug candidates in Antengen's pipeline.
To subscribe to Bamboo Works weekly newsletter, click here