Hotel Operator Greentree Getting Ready to Check Out of New York?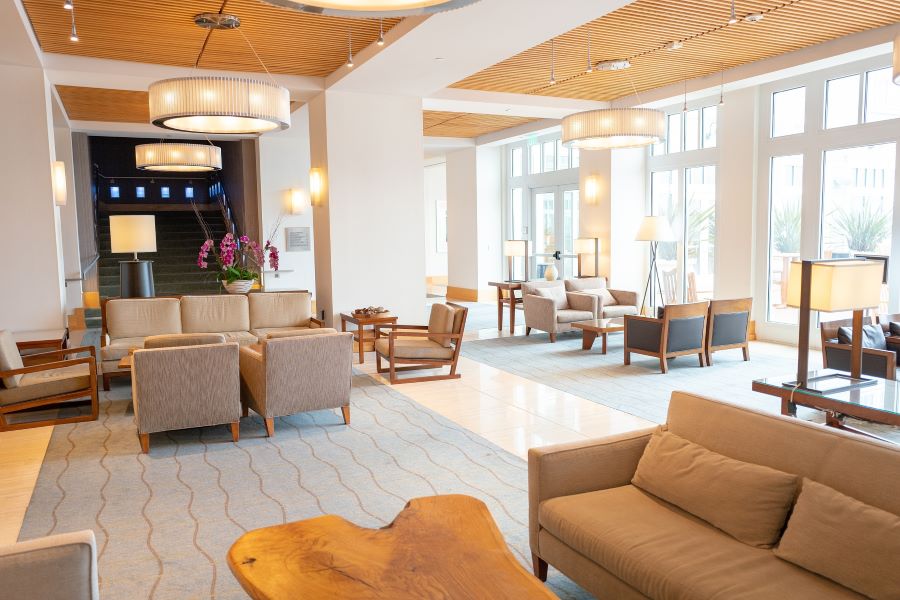 Company releases latest results two months later than usual, blaming delay on its recent exploration of 'alternative listings'
Key points:
Greentree's exploration of 'alternative listings' reflects Beijing's recent signals of displeasure at Chinese companies listing in New York
Company is sharply undervalued compared with peers, despite business surpassing pre-Covid levels in June
By Doug Young
The latest quarterly results from hotel operator Greentree Hospitality Group Ltd. (GHG.US) show that China's hotel industry is well on the road to recovery as the nation's Covid-19 situation remains under control. But the more interesting part of the report comes in comments from Chairman Alex Xu, who was asked during the usual conference call why the company's latest results came out so late.
That question was a reference to the fact that Greentree is only just now announcing its results for this year's first quarter, even as most other Chinese and global companies announce their second-quarter results. Last year the company announced its first-quarter results in late May, meaning this year's report was a full two months later than usual.
Xu's response? "In the past, many, many investors ask us what we should do (when) more Chinese companies are seeking alternative listings. So we hired a consultant assessing the situation," he said, according to a transcript of the call.
Xu's comments refer to Beijing's recent signals of displeasure over Chinese companies listing abroad, specifically in the U.S. using a corporate structure known as a variable interest entity (VIE). Those signals have wreaked havoc on Chinese stocks listed in both the U.S. and Hong Kong.
Xu's comment is one of the first we've seen publicly indicating U.S.-traded Chinese companies are actively looking at listing "alternatives," which almost certainly includes the potential for privatizing from New York. Perhaps that was at least partly responsible for the 9% jump in Greentree's shares after the results were announced, with another 4% gain in after-market trading. Such privatization bids almost always include a premium to the company's recent trading price.
While we're talking about this topic, we should also note a recent trend that has seen Chinese companies shelving previously disclosed New York IPO plans following the latest signals from Beijing.
One such development involves another hotel operator, Atour Lifestyle Holdings Ltd., which as recently as two weeks ago had filed an updated prospectus saying it was aiming to raise more than $300 million though a listing on the Nasdaq. That listing has now gone silent, though Atour has yet to formally announce the plan is on ice. 
It's quite likely that others like Greentree have hired consultants to map out strategies to deal with the latest situation. Some companies may ultimately launch privatization bids even if no specific order comes from Beijing. But the big majority are more likely to play a "wait-and-see" game for more definite signals on what they and can't do.
The bottom line is that many of these companies would be extremely reluctant to abandon international capital markets for China's far less-mature and closed domestic stock markets. But if they're ordered to do that – an extreme outcome that seems unlikely – then they would really have no choice.
Undervalued Greentree
All that said, we'll move on by looking at Greentree's latest results, though its first-quarter numbers are somewhat old by now. The company did provide quite a bit of commentary about what happened in the second quarter, as well as its outlook for the whole year, so we'll focus on that too.
The company, which concentrates on hotels in China's smaller cities, reported its first-quarter revenue totaled 241 million yuan ($37 million), up 35% from a year earlier when China's Covid-19 crisis was at its height, and roughly flat compared with the pre-Covid first quarter of 2019.
It's worth noting that the flat revenue performance from pre-Covid levels looks quite weak when one considers the company had 4,464 hotels in operation at the end of March, versus only 2,829 two years earlier in 2019. That means the company was making significantly less revenue per room or revpar, a widely watched industry standard. Indeed, Greentree's revpar for the first quarter was a paltry 96 yuan, down 24% from the 127 yuan in the pre-Covid first quarter of 2019.
The company explained on its earnings call that this year's first-quarter results were hit hard as people were encouraged to stay at home due to a Covid flareup during the Lunar New Year holiday at the start of the year, which is normally a big travel period. Management noted that things began to pick up in April and May, and that by the end of June revpar had recovered to 106% of levels for the same period of 2019.
Despite the weak first quarter, Greentree returned to the black for the period with a 66 million yuan profit, reversing a 14 million yuan loss a year earlier but roughly half of its 134 million yuan profit in the first quarter of 2019.
Greentree said it expected to post 25% to 30% revenue growth for the full year compared with the 2019 figure, which was roughly in line with analysts average forecast for 2021 revenue of $213 million. That figure lags somewhat behind rival Huazhu, which counts France's Accor as a major strategic partner and is seen posting 35% revenue growth this year from 2019, according to the average of analysts polled by Yahoo Finance.
That brings us to valuations, which clearly show that Greentree is seen as a bit of a "no respect" company among its peers. The company currently trades at a price-to-earnings (PE) ratio of just 12 based on profit forecasts for this year. That compares with a far-higher 62 for Huazhu, and an even-higher 66 for global leader Marriott. Even Shanghai-traded domestic rival Jin Jiang International trades at a sharply higher 37 based on its 2019 profit.
Compared with Chinese tech and education companies, whose shares have taken a beating lately, names like Greentree from less controversial industries have fared better. The company's stock is down by more than a third from a peak in June, which represented a three-year high on strong hopes for recovery of China's hotel sector. That decline looks quite mild compared to some of the selloffs we've seen for other U.S.-listed Chinese stocks over that period.
To subscribe to Bamboo Works weekly free newsletter, click here