Haidilao cooks up profits with store-slimming 'woodpecker plan'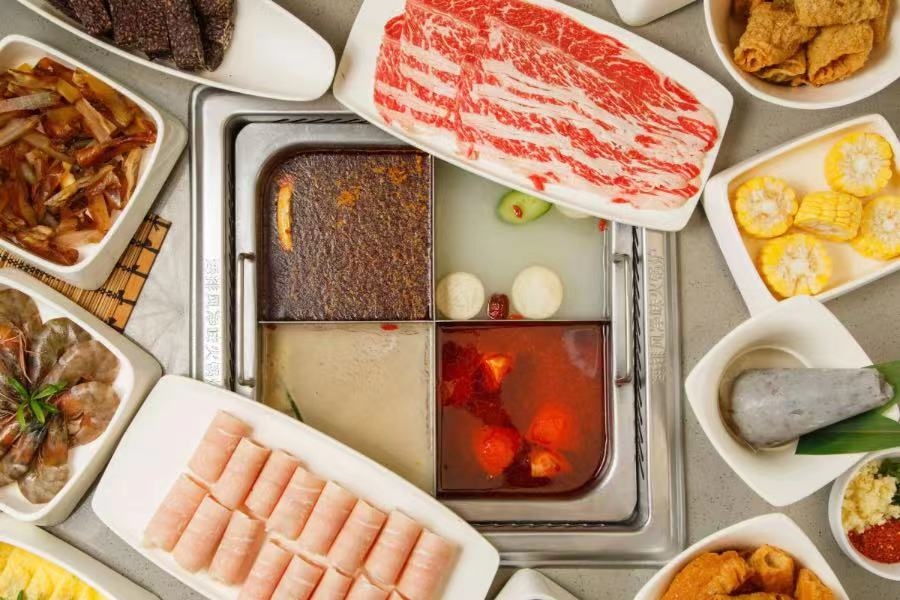 China's top hotpot chain returned to profitability last year by shuttering underperforming stores, reversing an earlier expansion that was overly aggressive
Key Takeaways:
Haidilao returned to the black last year with a 1.3 billion yuan profit, after rolling out a plan that improved its efficiency through massive restaurants closures
Recent data from catering companies like Haidilao, Jiumaojiu and Xiabuxiabu show China's restaurant market is recovering rapidly
By Fai Pui
Last year was an appetite-killer for Chinese restaurant operators, as many struggled under the country's tight anti-Covid policies that often forced them to close or reduce service for weeks or even months at a time. But every cloud has a silver lining, and at least one dark horse has emerged from this period as a renewed star shining, all clichés aside.
That dark horse, or perhaps re-polished cauldron is more apt, is none other than Chinese hotpot chain Haidilao International Holding Ltd. (6862.HK).
The former restaurant superstar announced at the end of last month that its revenue last year totaled about 34.6 billion yuan ($4.95 billion), down around 15.8% year-on-year. While that may sound bad at first blush, the drop owed at least partly to permanent mass restaurant closures under the company's avian-esque "woodpecker plan" to trim away fat after an overly aggressive expansion over the last two years.
That trim put the company back in the black, with Haidilao saying it posted a net profit of 1.3 billion yuan or more for the year. The turning point for the bloated company came in the second half of last year as "woodpecker" pecked away at its losses.
Haidilao shares soared 13.7% the day after the announcement, and were up 20% for the week. The company's recently spun-off overseas unit, Super Hi International Holding Ltd. (9658.HK), also found new appetite from investors, with its shares up more than 10% the same week. With dine-in service returning last year in most countries where it operates, Super Hi estimated its revenue jumped 78.6% to $312 million in 2022, as its loss narrowed sharply by 70.2% to 76.2%.
"The market wasn't expecting too much from Haidilao last year, so its turnaround was indeed a big surprise," said Kenny Wen, head of investment strategy at KGI Asia. He added the big stock gains represent a strong "like" from investors for the woodpecker plan, and they be more confident this year as China gears up to fully restart its economy after a year marked by near non-stop Covid disruptions.
Employee layoffs
Haidilao's current form contrasts sharply with its older formula for success, which relied on constant new store openings to grab as much market share as possible. Before the pandemic, the company – whose name is synonymous with hotpots in China – opened 308 new restaurants in 2019 alone, generating revenue of 26.56 billion yuan that year and a record net profit of 2.35 billion yuan.
Haidilao Chairman and founder Zhang Yong was so thrilled by his company's 2019 results that took a big gamble that the pandemic would be short-lived and opened another 544 outlets in 2020 and 299 more in the first half of 2021, even as the virus continued to rage. Put differently, Haidilao was still opening an average of 1.5 new restaurants every day during the first year and a half of the pandemic.
Haidilao's prospectus at the time of its 2018 IPO shows its cost of opening new restaurants ranged from 1 million to 2 million yuan per store, hinting at the huge expense behind the big expansion. Many of those eateries were hit by a one-two punch of less-attractive locations, compounded by frequent disruptions during last year's Covid controls.
Despite opening new stores at lighting pace, Haidilao's revenue grew just 7.8% in 2020, far less than the 59.5% in 2019, as the double-punch took its toll. Its net profit tumbled 86.8% in 2020 to a mere 310 million yuan. The inevitable happened in 2021 when the company boiled into the red with a 4.16 billion yuan loss.
Zhang Yong admitted in June 2021 that he had misjudged the market, saying he was too confident in his expansion plan. To rectify that, he announced the woodpecker plan for massive restaurant closures. True to his word, Haidilao had closed 260 restaurants by the end of 2021, while 32 temporarily halted business. It closed another 26 restaurants in the first half of last year.
Under the plan, the company also sought to improve its efficiency in other ways and restore its regional management system, which translated to big layoffs. By the end of June last year, it had reduced its headcount by about 40,000, bringing the total to 101,000 employees, paring its staffing costs by 17.6% from a year earlier.
Post-Covid opportunities
The layoffs and other money-saving steps were key for Haidilao's return to the black. As its operations improved and the pandemic eased, Haidilao immediately launched a new "no-bones plan" that reopened some restaurants that were permanently or temporarily closed under the earlier woodpecker plan. Guosen Securities estimated the chain reopened 60 to 70 restaurants under the new plan.
Such reopenings also show the company is moving quickly to seize opportunities from the dining industry's recovery. According to data from the China Cuisine Association, Chinese food and beverage companies' revenue during this year's Lunar New Year holiday rose 24.7% from the same period last year, and was even 1.9% higher than the last pre-pandemic year in 2019.
Meanwhile, other restaurant chains such as Jiumaojiu (9922.HK) and Xiabuxiabu (0520.HK) are also recovering fast. Despite reporting an 86.2% profit plunge last year, Jiumaojiu's recent earnings first-look for 2022 showed its revenue grew sequentially from 1.9 billion yuan in the first half of the year to 2.1 billion yuan in the second half. Media reports said Xiabuxiabu's revenue grew 126% over the latest Chinese New Year holiday from the previous year, and added the company plans to add more than 240 restaurants this year as the economy recovers.
"With the full lifting of Covid-control measures in major cities, the increasingly positive consumer environment will bring a good harvest to restaurant companies such as Haidilao, Jiumaojiu and Xiabuxiabu this year," said KGI's Wen.
Haidilao's forward price-to-earnings (P/E) ratio is as high as 156 times, while Jiumaojiu also reached 120 times, reflecting their relatively low profits and the market's expectation that they will quickly recover post-pandemic.
Several investment banks are also bullish on Haidilao's prospects. Guotai Junan maintained its "accumulate" rating on the company with a target price of HK$26.89, representing 16% upside from current levels. It believes the company's operational adjustments and resulting improved efficiency and quality could support a rebound in its performance and drive future profit growth.
Daiwa Securities upgraded its rating on Haidilao to "buy" from "outperform," and raised its target price 25% to HK$25. It believes Haidilao will be a major beneficiary of China's reopening and will deliver strong rebounds in both revenue and profits.
To subscribe to Bamboo Works weekly free newsletter, click here