Granite miner Hanlong Group faces rocky road to IPO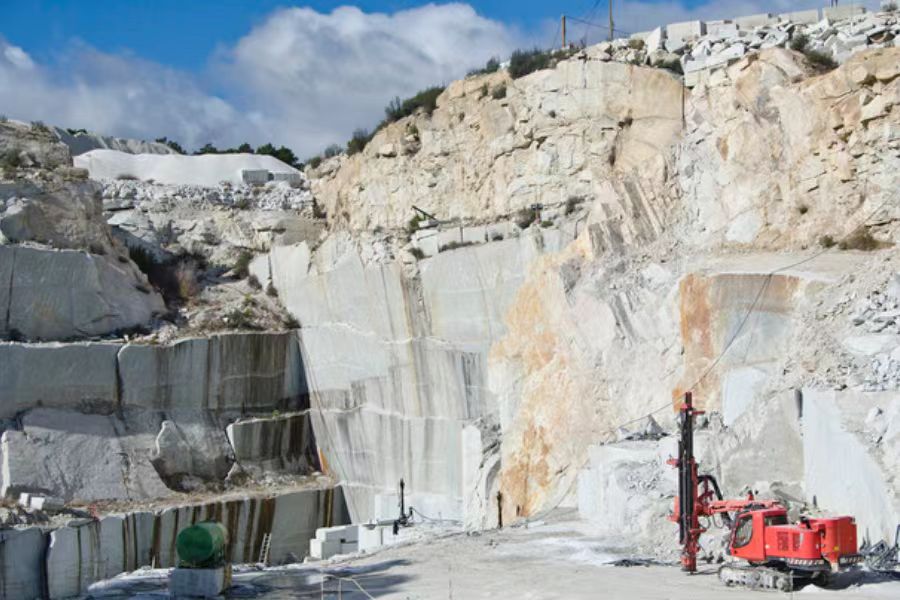 The miner of black granite has re-filed to list on the Hong Kong Stock Exchange but is bogged down with losses and may struggle to attract investors
Key Takeaways:
In the past three years, Hanlong Group has piled up losses of more than 19 million yuan due to mining expenses and other costs
The company has lined up customers for its output over the next five years. But without any upfront payments or firm delivery dates, revenue is far from assured
By Ken Lo
Investors are used to seeing IPO pitches from firms that need to dig themselves out of a financial hole. A lack of profits has been no barrier for the biotech industry, but what about the business of mining for black granite?
Hanlong Group Ltd, a relatively obscure mining company, has been stuck in loss-making territory for the past three years and can count on only one mining project to drive its revenue and cash flow. Undeterred, the ambitious quarry owner is filing for a third time to list its shares on the Hong Kong Stock Exchange after previous IPO attempts in the past two years came up empty.
The company made its latest filing on April 18 with Sinolink Securities (Hong Kong) as the sole sponsor, banking on the investment appeal of black granite as a prized material for construction and architectural design.
Hanlong's Qiligou mining project, located in Hanyin county in the northeastern province of Shanxi, specializes in mining black granite blocks to be sold under the brand name "Ankang Crystal Black", according to the IPO prospectus,
The company expects Qiligou will be its sole mine operation for now, generating most or all of its revenue and cash flow. If the project does proceed as planned, the company's business would suffer.
Over the past three years, the company earned annual mining revenues of 952,000 yuan ($137,700), 968,000 yuan and 736,000 yuan. The relatively meager earnings came from sales of byproducts from its mine development, such as stone from granite outcrops and boulders. The brand product Ankang Crystal Black is not yet officially for sale, meaning the company's core revenue stream has still to kick in. Meanwhile, mining and administrative expenses pushed the company into annual loses of 5.84 million yuan, 7.9 million yuan and 5.45 million yuan over the past three years, adding up to a loss of 19.2 million yuan for the period.
Committed customers, with a catch
After working on the Qiligou mining project for the past three years, Hanlong is seeking funds to accelerate development of the site. It aims to ramp up annual output of granite blocks in the next five years from 1,800 cubic meters in 2023 to 100,000 cubic meters in 2027.
Customers are already signing up for the sought-after black stone. The company said it had entered into legally binding framework sales contracts with nine customers who had committed to buy around 55.6% to 90.9% of the project's annual planned production capacity from 2023 to 2027.
The five-year contracts guarantee some future revenue, but are not written in stone. Hanlong says it has not finalized specific delivery dates and the deal terms do not require customers to make any upfront payments. Thus, if customers run into business difficulties or mining activities fall short of expectations, Hanlong's anticipated sales and earnings could take a hit.
Hanlong is facing substantial investment risks as it scales up the project, compounded by the uncertainties with the sales contracts. Therefore, it is hard for the company to deliver a convincing assessment of its business prospects and financial outlook. What advantages does it have in the market for black granite blocks to justify its ambitions and the IPO cash call?
Prized products
According to a Frost & Sullivan research report, black granite is regarded as a high-end building and design product, commanding a loftier sales price than traditional Chinese granite. The report cited data showing that revenue from China's black granite market rose from about 95 billion yuan in 2018 to about 122.4 billion yuan last year, with a compound annual growth rate of 6.5%.
The report estimated the average price of grade-A black granite blocks was about 2,659 yuan per cubic meter, 151% higher than the estimated average of 1,060 yuan for standard Chinese granite blocks last year. Although Hanlong has confirmed that the Qiligou project can produce black granite, it remains to be seen whether the stone will qualify for the grade A rating.
As for mining activities, an independent technical report found that the operating cost of the Qiligou project would be 684.9 yuan per cubic meter, slightly lower than the running costs for other Chinese stone projects of similar size, according to Frost & Sullivan. Factoring in the average price for grade-A black granite, the project could generate a gross margin of 75%.
The company looks set to benefit from several competitive advantages: a prestigious product, favorable mining costs, and the customer purchase commitments. But Hanlong has not generated any revenue from its branded granite, and it operates in an industry fraught with risks. Granite is a naturally occurring substance with numerous variables. The color, pattern, texture, quality and other characteristics may differ in the future from the samples shown to customers, threatening a loss of orders.
In March this year, Hanyin County Investment and Financing Development bought a 1.72% stake in Hanlong for 6 million yuan, clearly with the support of the local government. Taking this into account, the company is valued at about 349 million yuan with a price-to-book (P/B) ratio of about 6.8 times, much lower than the 14 times of China Kings Resources (603505.SH), another company investing in stone mining.
As a profitable company with steady revenue streams, China Kings Resources should expect to command a higher valuation than loss-making Hanlong. Hong Kong investors have limited experience in the mining sector, and granite – while prized for its building properties – is not a rare-earth material in high demand from the tech industry. As a result, Hanlong may find that its pitch for mining funds may fall on stony ground with investors.
To subscribe to Bamboo Works weekly free newsletter, click here