Gaotu Urges Investors to See Education Cleanup as 'New Beginning'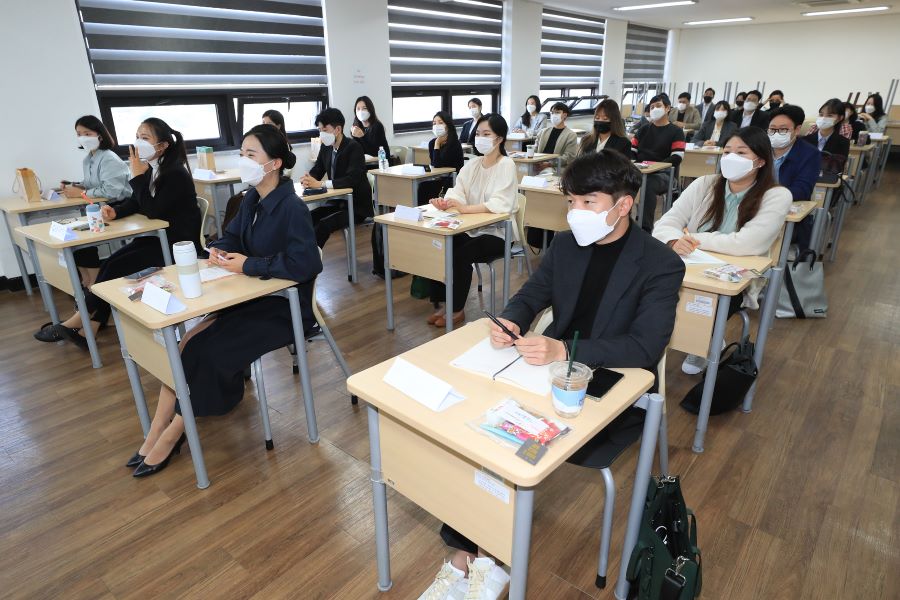 Company says it will focus on professional education and more holistic learning courses going forward
Key takeaways:
Gaotu discloses K-12 education services targeted in government education cleanup accounted for 94% of its revenue in three months through June
Company says it will focus on education for adults, test preparation and holistic-oriented 'STEAM' learning in the future
By Doug Young
Think of it as a new beginning, rather than the end, of an era.
That was the message coming from former education powerhouse Gaotu Techedu Inc. (GOTU.US) in its latest financial results, even as few people really cared about the actual figures from its new report.
That's because the three months through June will represent the last period of business-as-usual for China's education companies before a new regime strictly limiting their activity officially kicked in on Sept. 1. Details of that regime are still emerging, even though the actual date has passed. Gaotu pointed out on its earnings call it is still waiting for information on some elements of the new regime, such as government pricing "guidance" for courses and how the company can obtain a necessary business license to continue operating.
Other elements that are already clear are the prohibition of classes related to core primary school curriculum subjects on weekends, public holidays and during summer and winter vacations.
Gaotu and its roughly dozen publicly-traded peers have been scrambling to tell investors how they will adapt to the new regime, which will take a huge bite from the current revenue pie for most due to their heavy reliance on K-12 after-school instruction.
We'll look shortly at what exactly the company said in its earnings report and on the usual conference call that followed. But before that we should note that investors seemed to like what they saw and heard, with Gaotu's shares leaping 26% in Wednesday trade in New York after the results came out, and climbing another 2% in after-market trade.
Some might call this a classic "dead cat bounce," since the stock, similar to many of its peers, was already down more than 90% from its year high before the latest results announcement. And even after the jump, the stock's latest close of $3.10 was still within its one-month range of $2.31 to $3.39, albeit at the top of that range.
Still, we might argue the latest jump shows investors are finally starting to try and figure out what the landscape may look like after the dust finally settles in China's ongoing education cleanup and who will survive and perhaps even thrive. Figuring out the answer to that question could translate to huge profits for investors who can guess correctly.
"If 2014 was our first time as a start-up and 2015 was our second start, then we can say that 2021 is our third start," Chairman Chen Xiangdong, who also goes by Larry Chen, said on Gaotu's earnings call.
The reality is that this could even be considered the fourth start for Gaotu, since the company was formerly known as GSX Edutech until June this year. It changed its name after getting unwanted attention last year as the result of a short-seller attack and subsequent probe by the U.S. securities regulator.
But regardless of what iteration this is for Gaotu, the month of September clearly marked yet another new beginning for it and its peers. In its earnings announcement and call, Chen said the company will focus on two main areas going forward that aren't subject to limitations under the new rules.
One of those is professional education targeted at adults, which looks set to become a major new battleground for remaining players in the sector. The other is so-called "STEAM education," which refers to a more western-style holistic approach to education that tries to teach students to be curious learners by focusing on science, technology, engineering, the arts and mathematics without teaching to specific school courses. The company is also exploring preparation services for graduate school exams and for students who want to study abroad, Chen added on the call.
Starting from Zero
The new focus sounds good in theory, though Gaotu will have its work cut out building up that part of its business.
Its latest quarterly report showed that the K-12 after-school tutoring services that will be either extremely reduced or eliminated outright under the new regime accounted for 94% of the 2.23 billion yuan ($345 million) in revenue Gaotu generated in the three months to June. That portion of its revenue pie was up 51% year-on-year.
Revenue from foreign language, professional, admission and other vocational education services – which will presumably become one of its major revenue sources going forward – accounted for the remaining 6% of its total revenue in the quarter, totaling just 141 million yuan. What's more, that part of its revenue mix was actually down 47% from a year earlier – not exactly the best sign for an area that will become the company's main bread-winner going forward.
Gaotu posted a 919 million yuan loss for the quarter, reversing an 18.6 million yuan profit in the year-ago period. The company attributed the loss to higher marketing expenses, perhaps aiming to raise its brand awareness ahead of the big changes ahead in the industry.
Another potentially troubling element in Gaotu's latest report was the disclosure that its current "deferred revenue balance," consisting mostly of pre-paid tuitions, totals nearly 2 billion yuan, or more than $300 million. The company could end up having to refund a big chunk of that money in the next few months as students and their parents demand their money back due to a far more limited selection of classes under the new regime.
But the company also pointed out it now has 5.5 billion yuan in cash and investments, in a bid to ease concerns it might suffer from a cash crunch if and when demands for refunds start rolling in.
At the end of the day, Gaotu does seem to have overcome adversity several times in the past, which is a quality that would certainly serve it well in the current climate. At the same time the company appears to have the financial resources to weather the current crisis. All that seems to indicate the company could be a relatively safe bet to survive the current changes. Whether it will thrive and perhaps see its shares rebound to something approaching previous levels remains to be seen.
To subscribe to Bamboo Works free weekly newsletter, click here