From Boom to Gloom: SPAC Frenzy Fizzles in Asia after US Falters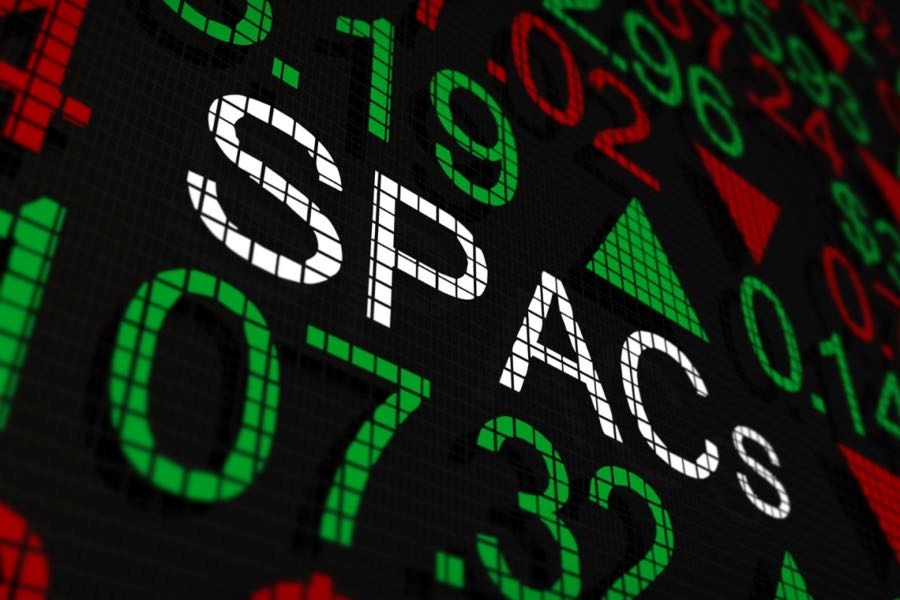 The SPAC bandwagon that rolled out of the U.S. has gone off the rails in Asia. Some listed SPACs have been liquidated, and the volume of SPAC applications in Singapore and Hong Kong has been lighter than expected in the past year
Key takeaways:
In 2022, the Hong Kong Stock Exchange received 15 applications for SPAC listings, of which eight expired and five were approved. None of the listed SPACs has yet acquired any target assets
Some analysts predict the SPAC market could be further squeezed when Hong Kong listing rules are revised to allow specialized tech companies to go public on the main board
By Ken Lo
So much for an Asian SPAC boom. The market for special purpose acquisition companies has turned out to be more of a damp squib since exchanges in Singapore and Hong Kong opened their doors to the listings.
It's a far cry from the SPAC frenzy that arose in the United Sates in 2020 and then spread to Asia, where exchanges jostled to attract IPOs from the wave of shell companies being set up as vehicles to acquire or merge with existing firms.
The Singapore Exchange started to accept SPAC listing applications from September 2021. Not to be outdone, the Hong Kong Stock Exchange joined the fray at the beginning of 2022, only to be left with an underwhelming SPAC scorecard at the end of the year.
A total of 15 SPACs sought to list on the Hong Kong Stock Exchange last year. Of those applications, eight lapsed after six months, five were completed and two are still in the pipeline, according to information from the exchange's website. The latest SPAC to list is TechStar Acquisition (7855.HK), which went public on Dec. 23. All five listed SPACs raised the minimum required amount of HK$1 billion ($128 million). In other words, a total of just HK$5 billion was raised in the market in the whole year.
Under Hong Kong's SPAC rules, candidates have two to three years to identify asset targets and complete the acquisition, known as the "de-SPAC" process, but none of the five companies listed so far has managed to reach that goal.
A series of Fed interest rate hikes has steered investors towards high-yield and low-risk assets, dampening market interest in IPO issuances. In this environment, SPACs have lost much of their appeal even for sophisticated U.S investors. Lukewarm reactions in Singapore and Hong Kong are not surprising, given that Asian investors are relatively unfamiliar with the SPAC financing model.
Rule change with SPAC fallout
The fading U.S. craze has had a chilling effect on the SPAC markets in Singapore and Hong Kong, said Kenny Wen, KGI Asia's head of investment strategy. Moreover, the Hong Kong exchange is revising its listing rules to allow specialized tech companies to go public on its main board, offering "unicorns" an alternative to a SPAC listing as a way of raising capital, he noted.
Under the proposed change to the Chapter 18C rules, five specialized tech sectors would become eligible for listing. These include new-generation information technology, advanced hardware, advanced materials, new energy, energy conservation and environmental protection, and new food and agricultural technology, according to a draft released for public comment.
The consultation period closed in in December last year and the new rules are expected to take effect as early as in the first half of this year. Like Shanghai's STAR Market, the listing facility aims to help finance up-and-coming tech companies in the early stages of product or service commercialization. These are the very same companies targeted by SPACs as acquisition candidates.
When the Hong Kong exchange approved SPAC listings last year, it restricted the market to professional investors. Wen said that the lack of retail investors has inevitably dampened trading. He also noted that SPAC listing was launched to counter rival moves in Singapore, and was never intended to be a core component of the Hong Kong exchange.
SPAC activity in Singapore is even slower than in Hong Kong. Only three SPACs have gone public, and none has acquired any target assets. The South China Morning Post quoted Mohamed Nasser Ismail, global head of equity capital markets at the Singapore Exchange, as saying the three SPACs were in the process of reaching out to potential targets and negotiating possible acquisitions.
The U.S. SPAC market started to heat up in 2020 and peaked in 2021, reaching a scale that dwarfed traditional equity financing.
U.S. SPACs facing redemption
According to data from Spacinsider.com, the number of successful SPAC listings in the U.S. rose from 59 in 2019 to 248 in 2020 and then to 613 in 2021. But tighter regulatory scrutiny of SPACs and rising U.S. interest rates dampened the enthusiasm. Last year only 85 SPAC listings were completed.
Even SPAC champions concede that the boom is over.
Chamath Palihapitiya, a U.S. venture capitalist dubbed the "SPAC king," has blamed the Fed rate hikes for stifling the market. With U.S. rates rising to the 4.25% to 4.5% range, investors are increasingly drawn to safer assets with higher returns. That means investors are turning away from highly speculative SPACs and are in some cases seeking to redeem their capital.
Around 70 SPACs were liquidated in December last year and returned money to investors, according to data from SPAC Research cited in the Wall Street Journal. Palihapitiya has also pledged to liquidate some SPACs under his management earlier than planned to return billions of dollars to investors. He has been involved in 10 SPAC listings, some of which have lost as much as 90% of their IPO valuations.
With overseas SPAC markets in the doldrums, the prospects for Hong Kong do not look bright. But despite the gloom, analyst Kenny Wen is not in favor of relaxing the rules merely to stimulate the market. In his view, SPACs are financing platforms for startup unicorns that are not geared towards retail investors. Wen believes the market should remain the preserve of financial professionals, to protect the interests of small investors.
To subscribe to Bamboo Works weekly free newsletter, click here