FAST NEWS: Lufax swings to loss as new lending tumbles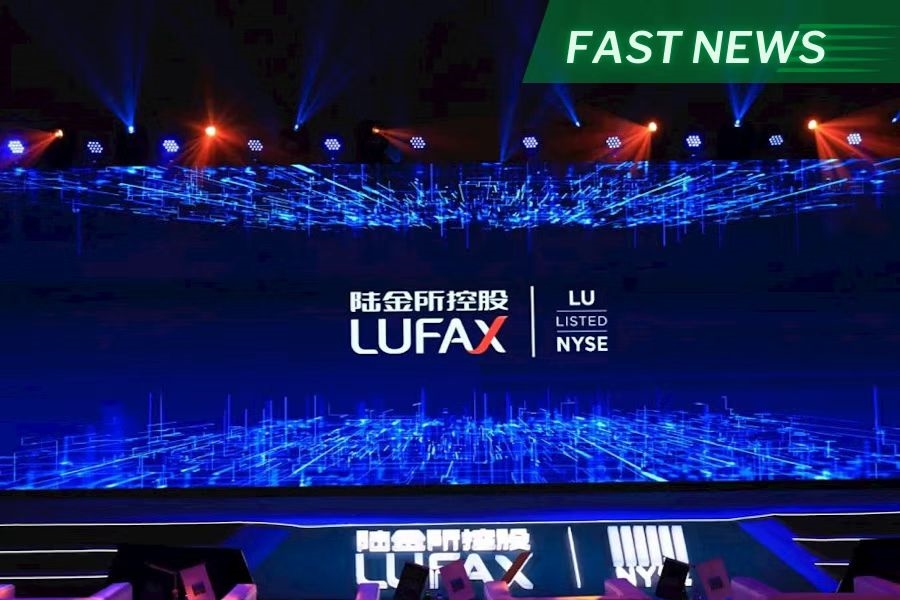 The latest: Lufax Holding Ltd. (LU.US), the largest of China's private online loan facilitators, reported its revenue fell 22% to 12.32 billion yuan ($1.79 billion) in the fourth quarter, while it swung into the red with a net loss of 806 million yuan.
Looking up: Despite falling into the red in the fourth quarter, the company still posted a net profit of 8.78 billion yuan for all of 2022, down 47.5% from the previous year. Its revenue fell by a more modest 6% to 58.12 billion yuan.
Take Note: The company's new loan facilitations have declined for two consecutive quarters. The amount fell by 48.7% year-on-year to 77.8 billion yuan in the fourth quarter, marking an acceleration from the 30% decline in the third quarter.
Digging Deeper: Lufax, which is 41.4% owned by Ping An Insurance (2318.HK; 601318.SH), uses a business model that sees it connect small and medium-sized businesses with institutional lenders, avoiding high credit risk for itself. The company listed in New York in October 2020 and has applied to list shares in Hong Kong as well. A resurgence of Covid outbreaks in China last year made operating conditions particularly challenging during the fourth quarter, said Chairman Cho Yongsuk. But the group is confident of a U-shaped recovery in the coming quarters as China's economy bounces back with the end of its "zero Covid" policy and greater support for smaller businesses.
Market Reaction: Shares of Lufax rose 1% in New York on Monday and were up another 3.7% to $1.99 in after-hours trading. It now trades near the lower end of its 52-week range.
Translation by Jony Ho
To subscribe to Bamboo Works free weekly newsletter, click here