FAST NEWS: Lufax's profit tanks as new lending plummets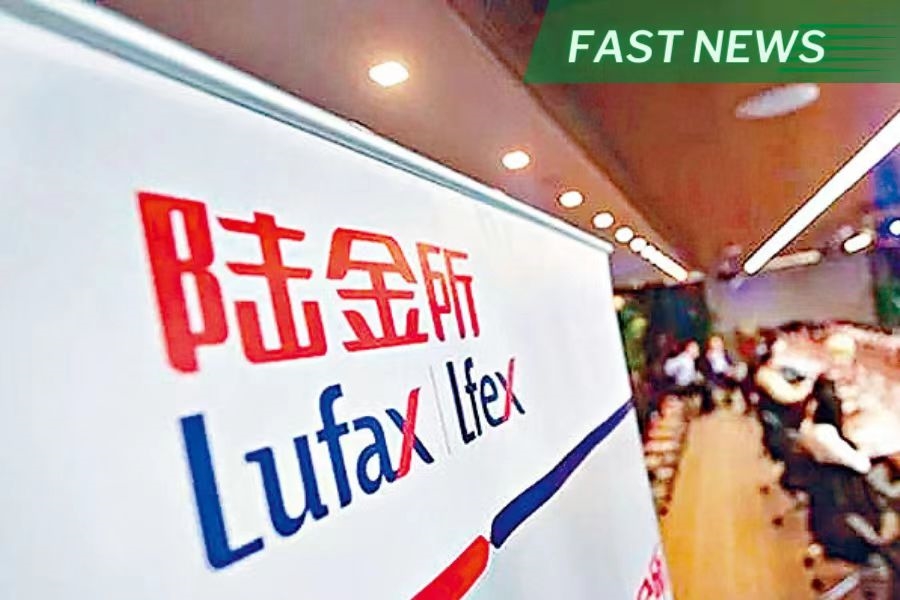 The latest: Lufax Holding Ltd. (LU.US; 6623.HK), the largest of China's private online loan facilitators, reported its revenue fell 41.8% to 10.08 billion yuan ($1.44 billion) in the first quarter, while its net profit plunged 86.2% to 529 million yuan.
Looking up: The company's operating-related expenses dropped 22.8% year-on-year as it continued to enhance its business model and optimize costs.
Take Note: The company's enabled loan balance for the period fell 26.8% to 495.2 billion yuan, with enabled new loans falling 65.3% to 57.0 billion yuan. It blamed the big declines on a challenging economic and operating environment that continues to impact its business facilitating loans to small business owners.
Digging Deeper: Lufax, which is 41.4% owned by Ping An Insurance (2318.HK; 601318.SH), uses a business model that sees it connect small and medium-sized businesses with institutional lenders, avoiding high credit risk for itself. The company listed in New York in October 2020 and in Hong Kong last month. It swung into the red with a loss of 806 million yuan in last year's fourth quarter due to the impact of the Covid pandemic, but returned to profitability in the first quarter of this year. Chairman and CEO Cho Yung Suk said a U-shaped recovery is gradually taking shape at the company, and the credit quality of its portfolio and new loans is improving, making it cautiously optimistic about the future.
Market Reaction: Lufax's Hong Kong shares fluctuated slightly on Tuesday, closing down 0.6% to HK$25.7 at the midday break. The company's New York-listed shares now trade at the lower end of their 52-week range.
Translation by Jony Ho
To subscribe to Bamboo Works free weekly newsletter, click here