Fashion Retailer KK Group Stitches Up Revived IPO Plan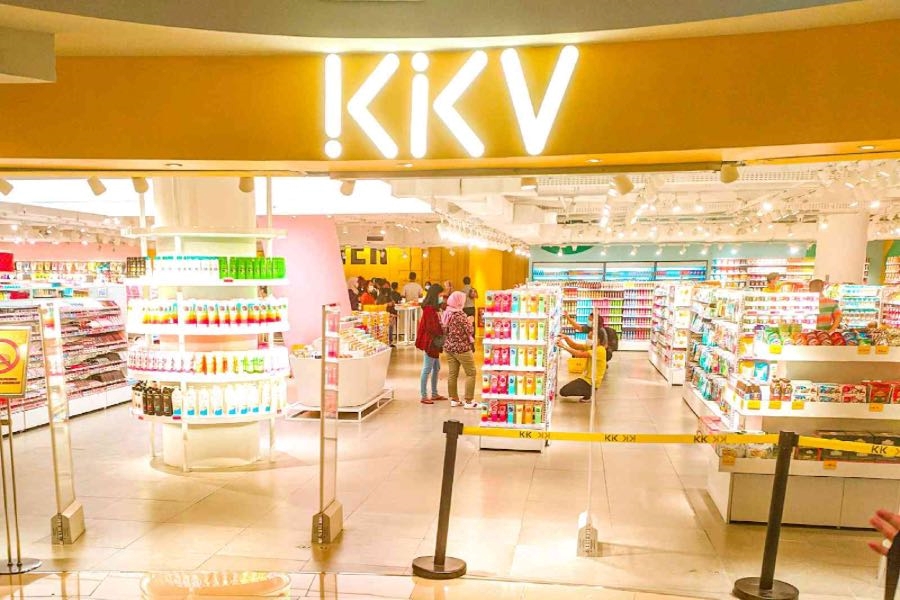 The popular clothing chain operator has restarted its plan to list in Hong Kong, seizing on hopes for China's post-Covid economic recovery
Key Takeaways:
KK Group has revived its Hong Kong IPO plan, reporting cumulative losses of more than 8.2 billion yuan in the three years between 2019 and 2021
The fashion retailer has been taking direct control over many of its franchised stores in its drive to assist struggling partners and maintain market share
By Fai Pui
A pair of sister brands have taken Chinese shopping malls by storm these last few years, their yellow and pink motifs making them "celebrity" fashionistas that have attracted not only shoppers, but also investors.
The yellow KKV is the racier of the pair, selling fast fashion products. Meantime, the softer pink Colorist chain peddles affordable cosmetics. Their parent, KK Group Co. Holdings Ltd., is preparing to introduce the pair to global investors with its filing for a Hong Kong IPO just before the Lunar New Year holiday.
The filing is KK's second application, and comes as China's battered retailing sector hopes to ease back to normalcy following the end of nearly three years of Covid-control disruptions. It originally filed to list in late 2021 but never made it to market. More than a year later, the company hopes to tap into more positive investor sentiment in a post-Covid era, with Morgan Stanley and Credit Suisse as the deal's joint sponsors.
Founder Wu Yuening started out in IT before opening the first KK shop, called KK Guan, in 2015, mainly selling imported goods. But the brand didn't really hit its stride until 2019 with the launch of the KKV and Colorist chains catering to young people. In 2020, it further diversified with its unveiling of X11, a fashion toy retail brand. Tapping both investors and franchisees, Wu rapidly expanded KK's presence across China and to 13 cities in Indonesia, bringing its store count to 707 with four brands.
The company's revenue exploded with its rapid expansion, climbing from 464 million yuan ($68.5 million) in 2019 to 3.52 billion yuan in 2021. But the growth came to a sudden halt in 2022, reaching just 3.07 billion yuan in the first 10 months of last year. Some of China's strictest-ever pandemic controls led the company to close 20 stores, while many remaining outlets saw lower foot traffic, and some were forced to scale back operations.
As often happens with young rapidly growing companies, KK's explosive expansion was accompanied by rising losses, which totaled 8.2 billion yuan in the three years through 2021. The loss hit 5.68 billion yuan in 2021 alone due to rising costs and distribution expenses, as well as changes in the fair value of some of its financial liabilities. The company managed to move into the black with a 189 million yuan net profit in the first 10 months of last year, again, thanks to changes in the fair value of its financial assets. But it still logged a net 254 million yuan operating loss.
Capital consumer
KK Group's breakneck expansion came on the back of strong investor support. It has raised money at least once each year since 2016, piling up seven rounds of financing from its seed to F++ series fundraising rounds. Its wardrobe of investors includes big names like Matrix Partners China, CMC Capital, BA Capital and JD.com's (JD.US; 9618.HK) JD Angara.
It attained unicorn status with a $1 billion valuation on completion of its D-series funding in 2019. Some in the industry estimated that figure had roughly tripled to 20 billion yuan by the completion of its F-series financing in June 2021.
Investor funds aren't the only thing that KK is good at piling up. The company has also accumulated sizable debt, reflected in its total liabilities that jumped more than six-fold from 2.16 billion yuan in 2019 to 13.83 billion yuan at the end of 2021. The figure had stabilized at 13.8 billion yuan at the end of last October. The company blamed the mounting liabilities on its issuance of convertible and redeemable preferred shares and fair value changes of its financial assets.
Despite the constant influx of new investor cash, KK's latest cash position is far from reassuring. Its cash and cash equivalents totaled 463 million yuan by the end of last October, 28.5% less than a year earlier. But on a more positive note, the company has become cash flow positive, moving from an outflow of 436 million yuan in the first 10 months of 2021 to an inflow of 214 million yuan in the comparable period last year.
Franchisee exodus
While KK was once the envy of the retailing world, it has faced new challenges more recently in China's challenging retail environment. Its original KK Guan brand is currently in decline, shrinking from 31 self-owned and 138 franchised stores in 2019 to just 25 self-owned and 50 franchised stores at the end of last October. Its contribution to operating revenue tumbled from 77% of the total to 4.1% over the same period.
The yellow-themed KKV fast fashion brand, meanwhile, has risen rapidly, accounting for over 62% of revenue since 2021. KK's self-owned stores for that chain rose from 185 at the end of 2021 to 303 at the end of last October. But the number of franchised stores from the chain actually fell to 63 with the closure of 89 shops.
The pink-themed cosmetics-selling Colorist tells a similar tale. KK's self-owned stores from that chain grew from 135 at the end of 2021 to 178 at the end of last October. But the number of franchised stores dropped from 113 to 32, with the chain's contribution to total revenue falling from 24.2% to 17.3% over that period.
The drop in franchised stores owes to KK's buyouts of some of those partners, including the conversion of some of their stores into self-owned outlets. Analysts believe KK may have taken such steps to maintain its market presence as some franchisees couldn't afford to keep operating during the pandemic and were contemplating closing their doors. But such efforts led to a spike in KK's own sales and administrative costs.
The company said in its prospectus that as of last October it had equity investment in 144 of its franchised stores, while another 206 non-wholly owned stores were converted into wholly owned stores. It added its operations and profitability would be hurt if those stores could not deliver sufficient sales.
As the company faces such difficulties, some investors may be looking to recoup some of their money, hence the timing of the new IPO application. The timing could be right, since many believe China could be set for a wave of "revenge spending" following a difficult three years of pandemic controls. Now, the company needs to convince stock market investors that China's retail climate is finally set for a new spring following that three-year winter.
To subscribe to Bamboo Works weekly free newsletter, click here