Fanhua Feels the Pinch as Economic Slowdown Dampens Consumer Spending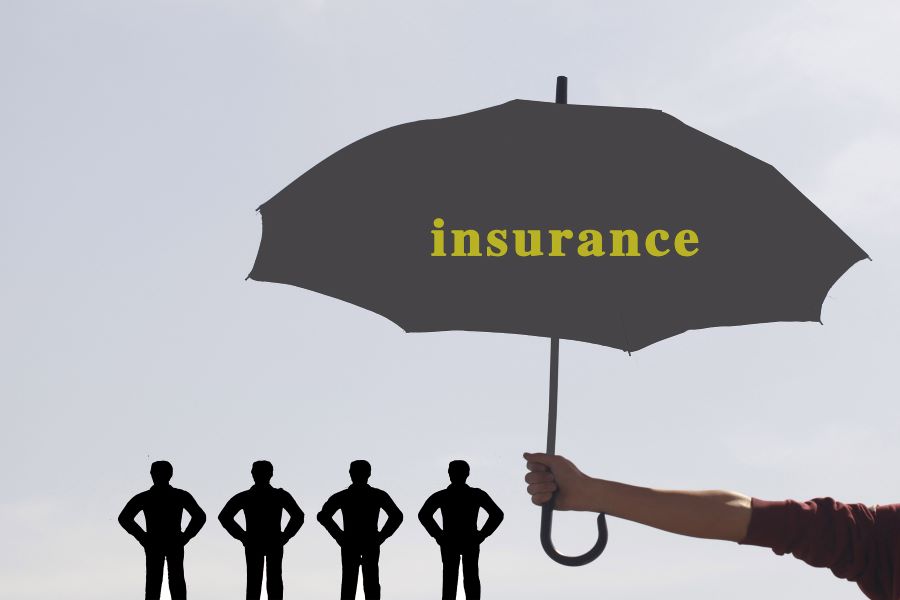 Online insurance broker's shares tumble after it reported a sharp drop in third-quarter profit amid jitters about China's economic growth
Key takeaways:
• Fanhua reported its net income fell by more than 50% in the third quarter, while revenue fell by 16%
• The weak results come as China's tough Covid-19 policy and a slumping property sector dampen demand for discretionary products like life insurance
By Warren Yang
When times are rough, insurance isn't exactly at the top of the average Joe's shopping list. That message is clear in the latest results for online insurance broker Fanhua Inc. (FANH.US), which is feeling the pinch as economic woes persist among Chinese consumers amid Beijing's strict policy to eradicate Covid-19 and a slumping property sector.
The company last week reported its net income tumbled more than 50% year-on-year in the third quarter, as net revenue declined 16%. Net revenue for the life insurance business, which accounts for the majority of sales at Fanhua, fell by an even larger margin of nearly 20%. That followed a 21% year-on-year decline in net revenue in the second quarter, and a 32% decline for net income.
Fanhua's earnings took a hit even though gross written premiums – total premiums the agency collected for its partners – increased 8.9% year-on-year in the third quarter. That's a decent achievement, given that gross written premiums for the entire life insurance sector actually shrank a bit during the three months.
The company didn't explain the discrepancy between the growth in gross written premiums and the decline in revenue. But it suggests Fanhua's underwriting partners may have slashed fees they pay to Fanhua, which acts as a middleman broker, as they faced a difficult market.
More tellingly, the overall increase in Fanhua's gross written premiums was led by policy renewals, while premiums from new first-year contracts actually declined. That suggests Fanhua had difficulty signing up new clients as China's weak economic recovery from the pandemic makes many consumers hesitant to open their wallets for nonessential items like insurance. By comparison, existing customers who were financially stable enough to afford insurance in the first place were more willing to keep buying the products.
Fanhua's total operating costs decreased as well because expenses related to sales fell. But they declined at a slower pace than the revenue drop. As a result, the company's operating margin more than halved to just above 4% in the first third quart from a year earlier.
The broadly weak third-quarter results didn't go down well with investors, who sent Fanhua's stock down more than 8% since the earnings release last Tuesday shortly before the U.S. Thanksgiving holiday. Year-to-date, the stock is roughly unchanged from where it started the year, reflecting recent relative stability for many Chinese fintechs after several years of extreme volatility due to frequent regulatory uncertainty.
China holds a lot of potential for life insurers because only a tiny fraction of the economy's massive population has such protection. Online companies like Fanhua are even better positioned to grow as the convenience of their products can lure consumers who otherwise may be turned off by the hassle of paperwork required by traditional insurers.
But current economic conditions aren't helping life insurers. One factor dragging on China's growth is its zero-Covid policy, even as the rest of the world opens up. Travel restrictions remain in place, hindering China from fully benefitting from the global recovery. At the same time, lockdowns can return anywhere when new outbreaks occur, creating uncertainty for small business owners and individuals who are usually the main buyers of insurance for companies like Fanhua.
On top of the pandemic's lingering impact, the property sector, which has played a critical role in China's economic growth, is also under stress. That factor has manifest itself in stagnating home prices and growing defaults by home builders, with Chinese policymakers apparently willing to let troubled developers sort out their problems by themselves, even at the expense of short-term economic growth.
Economic Clouds
Against the cloudy backdrop, some global investment banks project China's economic growth will slow to less than 5% next year from pre-pandemic levels of about 7%.
These difficulties at the macro level cascade down to consumers in the form of delayed purchasing decisions for non-essential items like insurance. Reflecting that, premiums earned at bellwether China Life Insurance (2628.HK; LFC.US; 601628.SH) increased less than 2% in the first nine months of this year as its net profit declined.
In valuation terms, Fanhua still trades at a respectable price-to-earnings (PE) ratio of 16, more than triple China Life's ratio, suggesting investors are still upbeat about the company's growth potential as a technology-driven business. Founded in the late 1990s, Fanhua is also more stable financially and faring better in the equity market than 5-year online broker Waterdrop (WDH.US), whose recently listed stock has plunged to all-time lows after it reported an operating loss in the second quarter.
On the other hand, Fanhua's PE looks humble next to a lofty 40 for ZhongAn Online P&C Insurance (6060.HK). The latter is also an online insurance business but underwrites its own products that vary widely, from health protection to payouts against faulty products bought on the internet. Many of ZhongAn's popular plans cost very little for consumers, so the company may be less vulnerable to an economic slowdown than Fanhua.
Tightening regulations for online insurance platforms are another headache for Fanhua and its peers. As part of efforts to weed out bad apples in the online insurance market, China in October implemented a new rule banning insurers or brokers that fail to meet certain requirements from online sales. Fanhua didn't provide any data that shows it complies with the new rules. But on a conference call to discuss its third-quarter earnings, management sounded more optimistic than worried.
Executives said they believe the new regulations could bring more opportunities for the company by forcing many insurers to shut their own online operations and work with intermediaries like Fanhua. That could be true, though Fanhua still needs to watch out for other potential new regulatory requirements or restrictions that could hamstring its growth.
A key part of Fanhua's strategy is to increase customized offerings, which likely command higher margins. The day after announcing its latest results, Fanhua said it had signed a new partnership with Aviva-COFCO Life Insurance to introduce a customized plan covering critical illnesses. The new product pays out benefits in lump sums, with insured amounts also increasing 5% each year to keep up with inflation. Fanhua called the product a first-of-its-kind for China's life insurance market.
News of the latest product offering did little to stop Fanhua shares from sliding, however, as investors were clearly focused on the company's challenges highlighted in the latest earnings report. Fanhua will probably weather the current slowdown due to its status as an established player in China's life insurance market. But in the near term, pressure on its earnings and share price could persist, as long as clouds continue hanging over the Chinese economy.
To subscribe to Bamboo Works weekly newsletter, click here