Everest Medicines Ties With Tencent to Scale Last Mile to Patient Care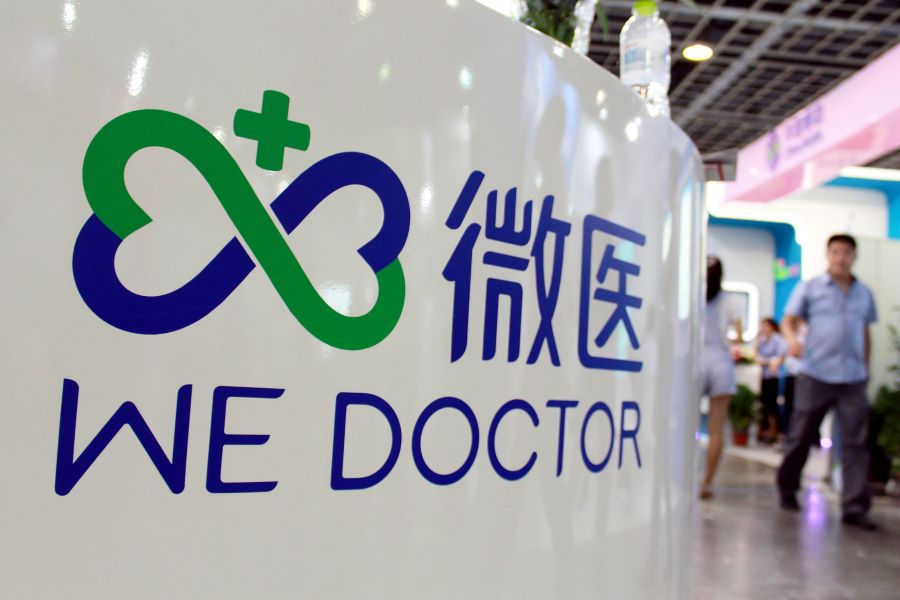 Back-to-back deals with Tencent and Medbanks Health seek to build new distributing partnerships ahead of expected first drug approvals
Key points:
Everest Medicines could gain valuable distribution channels through its new partnerships with Tencent and Medbanks
Both new partners have users bases on 'closed-loop' healthcare platforms providing everything from checkups to drug sales
By Richard Barbarossa
What do cutting-edge cancer drugs and social media have in common?
Not much, really. But that unlikely pairing is bringing together cancer and autoimmune disorder drug startup Everest Medicines Ltd. (1952.HK) and leading social media operator Tencent Holdings Ltd. (0700.HK), with the former apparently lining up to sell its drugs on the latter's platforms.
There's just one catch: Everest has yet to get approval to sell any of its drugs in China, meaning its products won't be coming to Tencent just yet. But its first products could hit the market soon, and the company is expected to post its first significant revenue in 2022.
In the first of two collaborative deals inked a day apart last week, Everest said that it and Tencent would look for ways to "engage patients and healthcare professionals in disease awareness, particularly in various cancers, kidney diseases and severe infectious diseases."
A day later it announced another strategic collaboration with Medbanks Health Technology Co., Ltd., a pharmacy and oncology services provider backed by Tencent, saying the two would leverage the former's national direct-to-patient (DTP) pharmacy network to bring give patients "greater access to (Everest's) novel medicines."
Additional details on both agreements were sparse. But Tencent owns two of China's most popular social media services in WeChat and QQ, which each boast more than 1 billion users. More importantly, it also operates the Tencent Trusted Doctors chain of clinics, and the WeDoctor healthcare platform that provides a wide range of medical services to 222 million registered users.
In Medbanks, Everest gains access to that company's nationwide DTP pharmacy network for oncology and specialty care medicines. DTP provides a "closed-loop" channel that lets patients buy medicines over an online platform after receiving online consultation and diagnosis on that same platform.
Such DTP channels can allow drug makers to better reach people without easy access to brick-and-mortar pharmacies," Deloitte wrote in a report last October. They can also "help pharmaceutical companies understand their customers better, execute more effective marketing strategies, and improve the patient experience by offering tailored patient programs," the report added.
Medbanks operates 100 brick-and-mortar pharmacies in 56 cities across China. Tencent has been a major backer during the company's five financing rounds dating back to 2016, in which Medbanks has raised almost $580 million, according to Dealroom.co.
Although not stated explicitly in their agreement, Medbanks could also help Everest to get its drugs approved, as it claims to be China's biggest oncology-focused site management organization (SMO), which provide clinical trial-related services to drug developers.
Digitalized Healthcare
The agreements appear to be part of China's push towards a form of digitalized healthcare that connects drug makers, hospitals, physicians, pharmacies and patients via big data and cloud services. Growing demand for contactless consultations and online medicine purchases due to Covid-19 have added impetus to the trend.
Despite a lack of sales to date, Everest, which was founded in 2017, has eight potential first-in-class or best-in-class drug candidates for treatment of cancer, autoimmune disorders, cardio-renal diseases and infectious diseases in various stages of the development process. Everest may see its two new partnerships as a first step to inserting itself into Tencent's online healthcare ecosphere as it anticipates receiving its first approvals to sell those drugs soon.
Everest said as much by noting that under the collaboration the pair will also "consider building a one-stop patient management ecosystem that spans disease management, from diagnosis to treatment and outcomes."
Tencent is hardly China's only internet giant eying the big potential of China's healthcare market. Its e-commerce partner JD.com is heavily invested with its Hong Kong-listed JD Health International. Rival e-commerce giant Alibaba has its Alibaba Health Information Technology, and insurance giant Ping An rounds out the list with its Ping An Good Doctor, both also listed in Hong Kong.
All of those platforms provide various combinations of similar products and services. Those include online bookings at brick-and-mortar clinics, online physician consultations, follow-up care, drug sales, health insurance offerings and access to internet hospital networks that bring together offline medical facilities and doctors with online services.
Most of those aim to provide online "one-stop" treatment shops where patients can get everything from diagnosis services to prescription drugs and follow-up care.
All of the major platforms are currently losing money, but want to get a piece of a market that many believe holds huge potential as China's growing middle class begins shopping for more than just the most basic healthcare.
In its prospectus ahead of its IPO last December, JD Health forecast that the digital health and wellness market in China will grow almost 20-fold to 4.2 trillion yuan ($648 billion) in 2030 from 218 billion yuan in 2019, citing third-party data.
So what does Tencent see in a small company like Everest, whose market cap is just $3 billion despite its lofty name? The company may have caught Tencent's eye due to the fact that all eight of its drug candidates are first-in-class or best-in-class, and all came via licensing deals with other, mostly foreign, drug makers – meaning many have been proven in other markets.
Such licensing is relatively common among Chinese pharma startups, though many of those often have at least some self-developed products. CEO Kerry Blanchard, whose resume includes stints at U.S. drug giant Eli Lilly and Chinese drug startup Innovent Biologics, has indicated the company is aiming to eventually develop its own drugs, focusing on oncology and immunology, according to an interview with S&P Global Market Intelligence last October.
But for now, Everest's portfolio of licensed drugs, some already cleared for use in major markets like the U.S. and EU, are likely to move quickly through China's approval process.
For example, Trodelvy (Sacituzumab govitecan-hziy), which is owned by Gilead Sciences and is already on sale in the U.S. for treatment of breast cancer, was granted a "priority review" by China's National Medical Products Administration (NMPA) in May, which should cut approval time.
Its other key drug is Xerava (eravacycline), which Everest licensed from Tetraphase and is approved for use in the U.S., EU and Singapore to treat complicated intra-abdominal infections. That drug was accepted by the NMPA for a new drug application in March.
Everest is clearly popular with investors, having raised $310 million in Series C financing last year ahead of a further HK$3.5 billion ($450 million) through its Hong Kong IPO in October. Since then, its shares have risen 24%, despite the company posting an almost fourfold rise in its net loss last year to 602.9 million yuan ($93 million), which excludes a nearly 5 billion yuan one-time charge.
The company also scored another milestone in March when its stock was included in Hong Kong's benchmark Hang Seng Composite Index, as well as several healthcare-related sub-indexes.
To subscribe to Bamboo Works free weekly newsletter, click here