Even after Bilibili Tie-Up, Investors Find Little Fun in Game Developer CMGE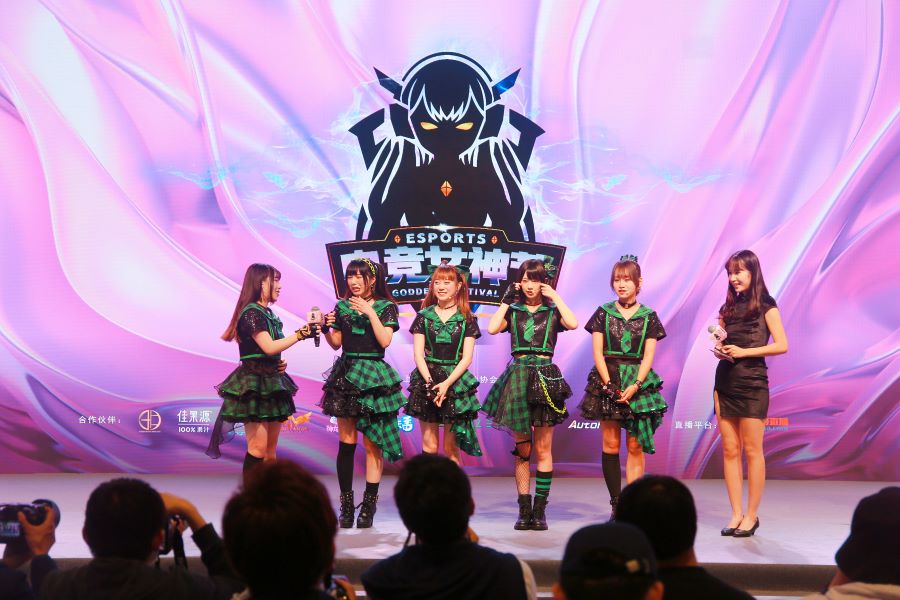 Despite strong pipeline for 2021, company that also counts Tencent as major backer is significantly undervalued
Key Points:
CMGE shares post strong gains in run-up to Bilibili tie-up, only to give back all those gains in the next two weeks
Company currently trades at price-to-earnings ratio of just 8, half the industry average, despite status as a top Chinese game IP owner
By Alice Leung
Investors are having some fun these days playing with shares of game developer and operator CMGE Technology Group Ltd (0302.HK), one of China's leading intellectual property (IP) holders in the lucrative online game space.
The company's stock has slumped 7.7% since it announced the sale of 258 million new shares – equal to about 9.32% of the company – to Bilibili Inc. and two other investors for HK$851 million ($110 million) two weeks ago. That brought the stock back to where it was just before a run-up in the days just before the big tie-up announcement.
So it seems that CMGE, with a modest market cap of just over $1 billion, is back to where it started before the announcement, reflecting its longer-term status as a stock that has failed impress investors despite its relatively strong position in China's gaming market.
The "priority cooperation" agreement, completed on Monday, will make some of CMGE's games available over Bilibili's popular platform, said CMGE's vice chairman Hendrick Sin. In return, Bilibili, a video platform favored by China's Gen Z, will have exclusive rights to operate those CMGE games for three years.
The news hasn't done much either for Bilibili, whose shares are down about 17% in the two-week period. The fact of the matter is China's online game market is extremely large, expected to hit $41.5 billion in revenue with 767 million players by 2023. But it's also extremely competitive, and the new Bilibili-CMGE tie-up will still face competition from the dominant pair of Tencent and NetEase.
After returning to its pre-announcement levels, CMGE stock trades at a relatively low price-to-earnings (PE) ratio of just 8.6, making it a distant runner-up to Tencent's 30 and NetEase's 37. The company's multiple falls to just 8.3 based on forecast earnings this year, well below an industry average of 15.
It seems even growing ties with Bilibili aren't enough to pump up investor interest in the company.
Both CMGE and Bilibili have also been caught up in a broader correction that has dragged down the Hang Seng Tech Index by nearly 8% since the deal was announced. That bigger sell-off has less to do with either company, and is being blamed on rising inflation pressure overseas and concerns about China's latest drive to curb the power of its internet giants through antitrust actions.
Despite its growing Bilibili connection, CMGE is still firmly tied to many of China's other top gaming publishers through previous agreements. Its key games "One Piece: The Voyage" and "The King of Fighters: All Stars" are expected to be released by ByteDance in the first half of 2021. And its "Dynasty Warriors: Hegemony" is also set to be published exclusively by Tencent later this year.
JPMorgan believes all these games have a good chance of becoming blockbusters due to the huge user bases on Tencent and ByteDance platforms.
"Management prioritized its IP-driven strategy in a bid to deliver consistent and stable growth," CMB International said in a research report in March. CMGE is expected to launch more than 20 new titles in 2021, it added.
Strong IP Reserves
Despite its relatively small market cap, CMGE is still a leader among China's second-tier of smaller game companies behind well-funded giants like Tencent, NetEase and newer arrivals like Bilibili and ByteDance.
Founded in 2011, the company has the second-largest intellectual property (IP) reserves among Chinese gaming firms after Tencent, with a total of 110 by the end of last year, 42 of those licensed and another 68 proprietary.
CMGE was one of China's first game companies to list in New York with its Nasdaq IPO in 2012. But it delisted three years later after failing to gain much interesting from U.S. investors, and relisted in Hong Kong on Oct. 31, 2019. That relisting looked quite strong, counting heavyweights like short video app Kuaishou (1024.HK), Bilibili and Tencent's online literature arm China Literature Ltd (0772.HK) among its cornerstone investors.
The shares have fared modestly well since then, with their latest close of HK$3.38 representing a nearly 20% increase from the IPO price of HK$2.83.
Despite its ties strong IP reserves and ties to Bilibili and Tencent, investors may worry that CMGE could face growing headwinds from new emerging giants as China's fragmented gaming market consolidates. One case in point is Tencent-backed DouYu and Huya, two top game video-streaming sites, which are in the process of merging despite antitrust concerns.
As of the end of last year, CMGE had invested in a number of game developers itself, including Love Games, Huanyu Jiuzhou and EZFun. It has also invested in 14 independent content providers. CMGE said money raised from its Bilibili share sales will give it funds to acquire or invest in more IP and other game developers with research and development capabilities in Greater China.
Analysts are generally optimistic about the company. Three gave CMGE a "buy" or "overweight" rating and an average target price of HK$4.36 – more than 30% above its current levels. One of those, JPMorgan, set a target price of HK$4.30, which would give it a PE ratio of 9.
CMGE has been profitable in the past few years, including its latest net profit of 807 million yuan ($104 million) for 2020, up 32% from 2019. The company also declared a final dividend of HK$0.0928 per share. But its growth could slow this year, with the market forecasting the company's profit will rise 26.5% to 1.02 billion yuan.
To subscribe to Bamboo Works weekly newsletter, click here