Energy Monster Roars on Nasdaq IPO, But Gets Muffled as Rivals Roar Back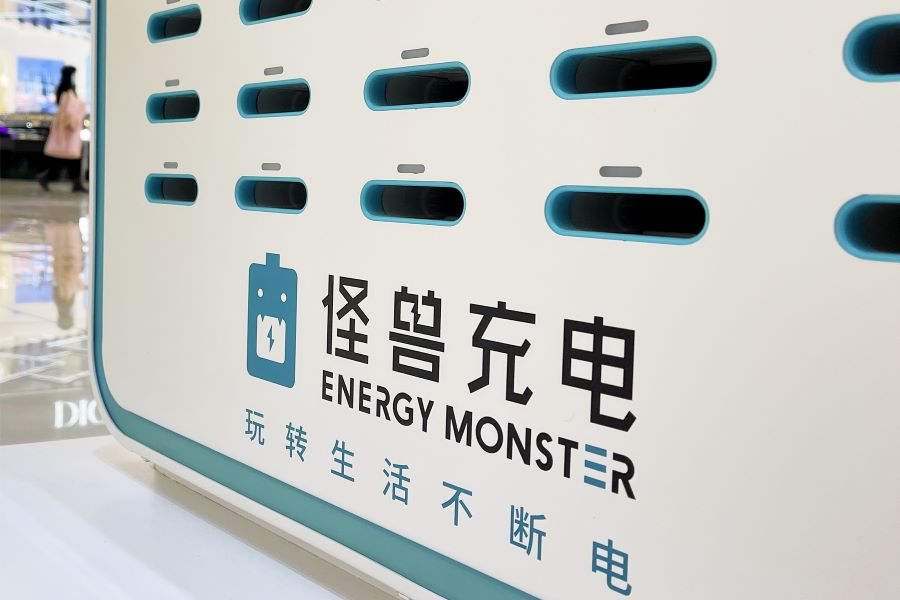 Rental power bank leader's shares rise as much as 18% on first trading day, but sag below listing price after two rivals announce merger plan
Key Takeaways
Energy Monster's Nasdaq IPO comes on the back of a three-year surge that has powered it past former leaders
Its rapid rise is already being threatened by the newly announced merger of two major rivals and Meituan's looming presence
By Eric Auchard
Energy Monster (Nasdaq: EM) emerged only last year as the new leader in the rough-and-tumble Chinese market for rented power chargers, and last week became the first in its class to make a New York IPO. But the honeymoon didn't last long for the 4-year-old Shanghai-based industry leader, whose stock trades under the name of its foreign holding company, Smart Share Global Ltd.
What the company's IPO prospectus doesn't mention too loudly is that it's feeling growing heat from rivals including Tencent- and Sequoia Capital-backed Xiaodian, AnkerBox and Soudian, even as another offering from delivery giant Meituan also quickly gains pace.
On April 1, the same day Energy Monster rose as much as 18% in its Nasdaq debut, it got a less welcome present from AnkerBox and Soudian, which announced a plan to merge. That merged company would have 360 million users, or two-thirds more than Energy Monster. Jabbing more salt in Energy Monster's wounds, Soudian said it had raised 800 million yuan ($122 million) in two new funding to finance the newly merged leader's expansion.
That kind of signal didn't take long to dampen investor enthusiasm, with Energy Monster's shares falling 5% below their IPO price by the end of their second trading day.
The phrase "tough market" doesn't begin to describe the latest land grab in a major space fuelled by China's millions of power-hungry smartphone users. Top dog status has traded places time and again in the power bank industry's short history.
Such power banks solve that most pedestrian of pain points for smartphone users: recharging on the go. The devices have become a staple in most major Chinese cities, offering up chargers through counter-top stations in public places like convenience stores, restaurants, conference centers, entertainment venues, bars, hotels, and transport hubs.
Investors and operators are excited at the market's huge potential, usually earned in small increments of a few yuan per charge. The market was worth about 9 billion yuan last year, but is expected to mushroom to 106.3 billion yuan in 2028 – representing compound annual growth of 36.2%, according to a bullish iResearch report commissioned by Energy Monster ahead of its IPO.
Demand for battery recharging is being driven by booming use of power-hungry apps like short videos, gaming, e-commerce, and eventually power-hungry 5G smartphone usage.
Renting out handheld powerpacks as a service is proving to be a better business than the commoditized market for the manufacture and sale of actual power-charging hardware, which is increasingly dominated by leading electronics makers like Samsung, Xiaomi, Huawei, Sony, Foxconn's Belkin and Microsoft.
Consumers scan a QR code to unlock the power banks from the charging stations and pay as little as one yuan per 30 minutes of use, then return them to any of the service's kiosks. If they fail to return the charger, a deposit of usually around 100 yuan is charged against their account.
Growing Concentration
The Chinese market for smartphone power charging rentals is, for now, dominated by four players with 83.1% of all revenues, according to the iResearch report. Energy Monster ranked first with 34.4% share, up sharply from just 9% in 2018 when its two closest rivals each held around one-third of the market.
Energy Monster said it had 219.4 million registered users at the end of last year, up from 149.1 million at the end of 2019. After Energy Monster, the sector's next largest players are Xiaodian and the proposed Soudian-AnkerBox merger. The fourth largest is Meituan, with around a 15% share. Meituan knows first-hand how brutal a business the power rental market can be, first dabbling there in 2017, then quitting, then re-entering in 2019.

Energy Monster started its life during the last power-charging meltdown in 2017, when a number of formerly top players had to liquidate. Market leaders from that time including Xiaobao, Hippo and PP Charging subsequently left the business.
In six funding rounds over its short life, Energy Monster roared to the top of the industry, raising more private capital than several of the next biggest players combined. Its fundraising total reached $365 million, with tech and finance giants including Alibaba, Hillhouse Capital, Shunwei Capital, SoftBank Asia and Xiaomi all contributing.
In its IPO prospectus filed in late March, Energy Monster reported its 2020 annual revenue grew 38.9% to 2.81 billion yuan, even as its business came under pressure in the first half of the year from Covid-19 lockdowns and public avoidance of shared electronic goods. Nonetheless, it managed to eke out a tiny profit of 75.4 million yuan last year, down 55% from 2019's pre-pandemic levels.
Energy Monster's parent, Smart Share Global, has a complex foreign ownership structure that new investors will want to understand before they jump in on the stock.
Two-thirds of Smart Share Global's voting shares are in the hands of three top executives. Chairman and CEO Cai Guangyuan, 38, who previously ran Uber's Shanghai business and was a Unilever brand manager earlier in his career, holds 33.9% of voting shares. Xu Peifeng, 33, COO and co-founder, was previously a regional manager of the group buying business at Meituan and holds another 23.6%.
Such concentration of voting power in a handful of founders isn't too unusual for such Chinese startups, and hasn't slowed investor appetite. And yet finding stock market comparisons is tough for a young company which has yet to proffer forward-looking financial guidance. Last summer Xiaodian filed to IPO in Shenzhen but has yet to further to pursue the listing.
To subscribe to Bamboo Works weekly newsletter, click here