Dental Chain Meihao Medical Grits Its Teeth for Seventh IPO Attempt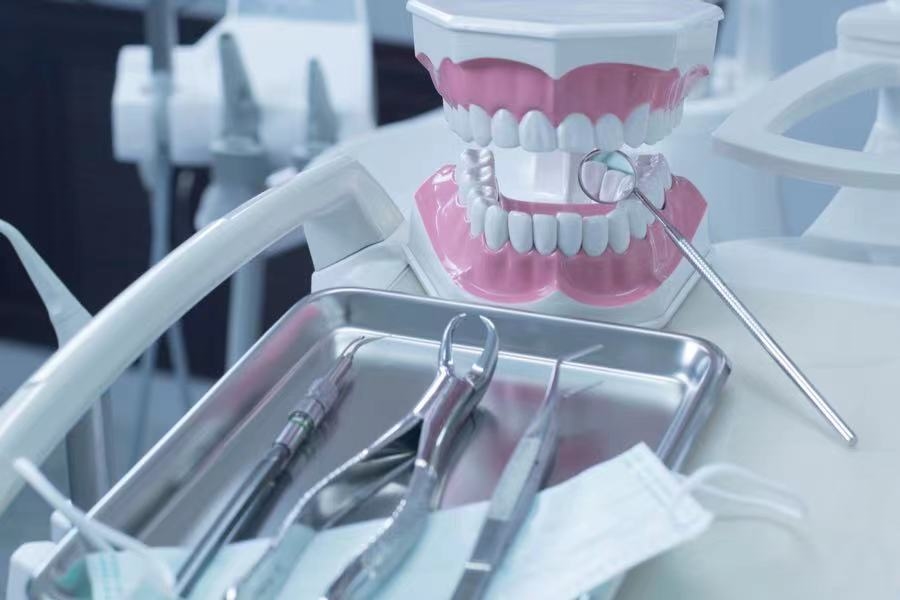 After failing in its previous six tries, the private medical chain has bitten the bullet once more as it looks for sweet success in its latest listing bid
Key Takeaways:
Meihao Medical is making its seventh attempt at a Hong Kong IPO, as it reports receiving 70% of its revenue from its main dental facility
The company's gross margin reached 63.6%, easily outperforming other listed peers
By Molly Wen
As U.S.-China tensions put the brakes on New York listings by Chinese firms, a growing group is lining up to make IPOs in a friendlier Hong Kong market instead. So, it should come as no surprise that a backlog of applications is leading some to expire when no listing occurs within the mandated six-month window after filing, requiring the affected company to re-apply.
But dental clinic operator Meihao Medical Group Co. Ltd. is taking that re-application cycle to a new extreme, having made six previous applications to list in Hong Kong IPO without getting to market. Now, the company based in the coastal city of Wenzhou is hoping the seventh time is the charm, as it bit the bullet last week with its latest IPO application in a series dating back to February 2020.
The company's name may not be familiar to Hong Kong IPO watchers, since it was previously known as China Dental Medical Group before recently renaming itself as Meihao Medical. It may have dropped the "China" from its name to reflect its lack of geographical diversity, with its current operations confined to the single city of Wenzhou.
Still, the company is the biggest private dental services provider in its hometown, which is one of China's lesser-known wealthy cities. Third-party data cited in its preliminary prospectus shows the company controlled 25.2% of its hometown market for private dental services in 2021, more than the next biggest four players combined. And it controlled 13.2% of the overall dental services market, which includes dental departments in government-owned hospitals.
As one of China's earliest coastal cities to open to the outside world, Wenzhou is famous for its entrepreneurs and wealth, with average per capital income of nearly 80,000 yuan ($11,100) annually. Meihao's prospectus says the city's dental services market was valued at 790 million yuan last year, and is expected to grow to 1.34 billion yuan by 2026, representing an 11% compound annual growth rate over that period.
Western-style dental services in China are a relatively recent phenomenon, and reflect the rise of a growing middle class that can increasingly afford such services that were previously consider non-essential and thus weren't widely available. The industry is strongly represented by private companies like Meihao, setting it apart from other medical sectors that are still dominated by public hospitals and clinics.
Meihao's operations include comprehensive dental and orthodontic treatment, dental repair and implants, with comprehensive treatment and implants each accounting for 30% of its revenue. While the company lacks a national footprint like Arrail Group (6639.HK) and Topchoice Medical (600763.SH), its record is still quite sound in its single home market.
Single facility reliance
Meiaho's revenue has posted steady, if not turbocharged, growth in the last three years, rising from 83.16 million yuan in 2019 to 105 million yuan last year. The figure reached 46.86 million yuan in the first five months of this year, up 36.1% year-on-year. But its profits have been more variable, totaling 15.46 million yuan, 14.98 million yuan and 32.18 million yuan in the past three years. Its profit of 8.52 million yuan in the first five months of this year was up by a slight 6.5% year-on-year.
Despite its leading status in Wenzhou, the company's operations are confined to just five dental hospitals, three in the city's main downtown area and the other two in county-level satellite cities. The company's oldest Wenzhou facility, which opened in 2011, is its biggest breadwinner, contributing more than 70% of its total revenue.
Meihao Medical's facilities had a total of 154 dental chairs – the basic metric for such operators – at the end of May, including 60 in its primary Wenzhou facility. Its smallest facility had just 11 chairs. The main Wenzhou facility provided services to 40,000 patients last year, accounting for 65.4% of all patients served by the company.
The other four clinics opened between 2016 and 2021 and have not recouped their investment yet, with two continuing to operate at a loss. The company says its new facilities typically reach break-even four years or longer into operation. Its various facilities vary widely in terms of margins due to their different stages of development. By the end of May, the main Wenzhou hospital had an impressive gross margin of 66%, and one other facility was at 57%. But the other three had much lower margins in the 20% to 33% range.
Eye on geographic, child care expansion
Despite lackluster performance for its newer hospitals, Meihao still hopes to take its dental show to other markets. According to the prospectus, it plans to spend 40 million yuan of the funds it raises in the IPO to acquire two dental hospitals outside Wenzhou. It also holds up big hopes for children's dental care, with plans to invest 92 million yuan to set up two children's dental hospitals.
Founder Wang Xiaomin and his wife Zheng Man currently call the shots at Meihao, holding 95% of its shares between them. Before finding his calling in dentistry, Wang worked in the real estate administration department of the Wenzhou city government, while Zheng was a teacher. Neither had any previous dental-industry experience.
Before its first IPO application in 2020, Meihao distributed a 32 million yuan dividend in 2019 through its subsidiaries, even though its net profit that year was only 15.46 million yuan. After the payout, it reported a cumulative loss of 6.2 million yuan for the year. To plug the capital shortfall, it borrowed 25 million yuan in 2020 at an annual interest rate of 4.25%. The company's handling of that situation may have left some bad taste in the mouths of its minority investors.
Thanks to effective cost control, Meihao Medical's total gross margin reached 63.6% last year, much higher than Arrail Group's 24.1% and the Topchoice Medical's higher 46%. The company has yet to release details about its public offering, but we can use the price-to-sales (P/S) ratios of its peers to estimate what kind of IPO valuation it might fetch.
Topchoice Medical currently trades at a P/S ratio of 16 times, while Arrail is much lower at 2 times. A valuation between those two, at around 9 times, would give Meihao a relatively modest valuation of about 1 billion yuan. But its high reliance on a single facility could be a turnoff for some investors, who instead may focus more on how successful the company can diversify its business both in terms of new facilities and new areas like children's dental care.
To subscribe to Bamboo Works weekly free newsletter, click here