Deflated Tom Group mired in losses 23 years after splashy debut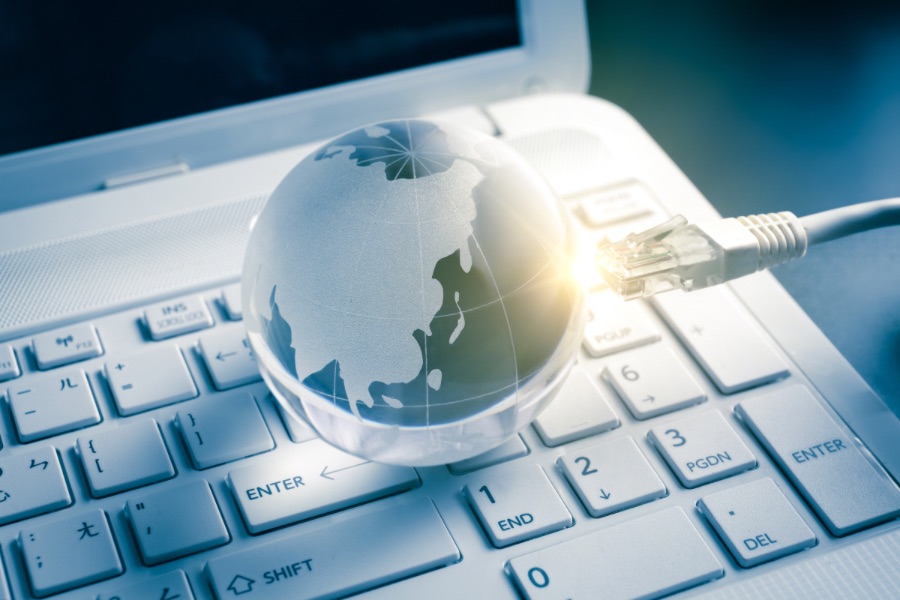 The former tech highflyer backed by billionaire Li Ka-shing now mainly manages investments and a Taiwan publishing company
Key Takeaways:
•     Tom Group returned to the red in the first half of this year, after posting its first annual profit last year since 2018
• The company earns most of its revenue from a Taiwan publishing unit, and also invests in tech companies
By Edith Terry
After giving investors a brief glimmer of hope last year, former Hong Kong internet sensation Tom Group Ltd. (2383.HK) seems headed for another terrible year. Its interim results published last week show it lost HK$95 million ($12.1 million) in the first half of the year on revenue of HK$378.6 million. That returned the company to the red, after it briefly became profitable in 2022 for the first time in years.
Even the 2022 return to profitability was dubious, relying on a cash infusion from China Post, whose 2014 joint venture with Tom Group, Ule, has been a rocketing success. Ule provides B2B e-commerce services to small businesses in rural China, and its gross merchandise volume (GMV) increased by 46% in the first six months of this year to 8.5 billion yuan ($1.2 billion), extending a 41% increase for all last year.
In November 2021, China Post injected $128 million into Ule in exchange for Tom Group shares. Associated non-operational gains provided Tom Group with the lift it needed to move the company into the black for the year, though it wasn't enough to repeat that act in the first half of 2023.
Investors weren't too thrilled at the company's return to its money-losing ways. Tom Group's shares fell 10% after the latest results came out, returning them to year-ago levels amid new questions about its ability to find elusive profits. The company pays no dividends nearly a quarter century after its splashy founding in 1999 as the internet flagship of Hong Kong billionaire Li Ka-shing.
Even so, Tom Group is valued at HK$2.9 billion, and has a relatively tech-like price-to-sales (P/S) ratio of 3.7. That's actually ahead of the depressed ratio of 2 for e-commerce juggernaut Alibaba (BABA.US; 9988.HK), which is highly profitable, though it trails the 5.2 for Tencent (0700.HK). It's also well behind highly profitable global internet giants like Meta (FB.US) and Google (GOOG.US), which trade at higher ratios of 6.9 and 5.9, respectively.
So, how does Tom Group do it? The answer is simple – in this case it's all about one of Hong Kong's most famous couples. The company's shares are locked up by Li Ka-shing and his close companion, Solina Chau Hoi Shuen. Now 95, Li is the world's 35th richest man, according to Forbes, with an estimated net worth of $37.4 billion. He met Chau in the 1990s, through her involvement as a contractor for a major property development his company was undertaking at the time in Beijing.
Chau, whose Horizon Ventures is known for its early-stage investments in big tech names like Facebook, Spotify, Siri, Waze and Deepmind, has long been recognized as the decision maker at Tom Group. Additionally, long-time Li advisor Frank Sixt is the company's chairman, and the CEO is Ken Yeung Kwok Mung, a McKinsey veteran and MIT graduate.
Evolving over time
According to David Webb, a former member of the Hong Kong Stock Exchange listing committee representing minority shareholders, Li was directly involved in Tom Group's earliest incarnation when it was known as internet company Tom.com. Chau currently holds 25.35% of Tom Group, while Li Ka-shing's flagship company, CK Hutchison Holdings (0001.HK) holds 36.13%, giving them combined majority control.
Under Chau, Tom Group has evolved from its roots as an internet wunderkind to a combination of investment company and Taiwan-based publisher. Its investments follow some of the same strategies as Horizon Ventures, looking for start-ups with attractive prospects.
After forming the Ule joint venture with China Post, Tom Group invested in fintech platform WeLab the same year and MioTech, an environment, social and governance (ESG) data provider, in 2022. In 2019 WeLab became the fourth virtual bank to be granted a license by the Hong Kong Monetary Authority, but it has languished since then. But Hong Kong-based MioTech has advanced briskly, with cornerstone investors including HSBC and Singaporean sovereign wealth fund GIC.
Tom Group obtains most of its revenue and profits from its Taiwan publishing operation, Cite Media Holdings. Cite is the parent of Pixnet Digital Media Corp., a social media platform that Tom Group says is the largest user-generated content platform in Taiwan. In the six months through June 30, the Taiwan publishing group reported HK$356 million in gross revenue and segment profit of HK$37 million. For all of last year, publishing revenue accounted for HK$764.9 million, equal to more than 90% of Tom Group's total annual revenue of HK$830.1 million.
Despite its many twists and turns over the years, Tom Group's shares haven't traveled far in their 23 years of trading. The original Tom.com listed in March 2000 at the height of the internet bubble, less than a month after the company was set up.
The combination of internet frenzy and Li's reputation helped the shares to price at the top of their range, or HK$1.78 per share, when the company listed on Hong Kong's Growth Enterprise Market (GEM). It raised HK$762 million and saw its shares quadruple to end their first day at HK$7.75, as the Wall Street Journal described it as "the hottest" IPO in Hong Kong history at that time.
After the bubble burst, the company's China unit, Tom Online, made a New York IPO in March 2004, this time raising $192 million and marketing itself as a China tech company. Tom Online operated the Chinese version of Skype until 2013, when Microsoft took over the instant messaging service. But well before that, Tom Online was privatized by Tom Group in 2007. At its Wednesday close of HK$0.73, the stock now trades at less than half its IPO price.
Have a great investment idea but don't know how to spread the word? We can help! Contact us for more details.
To subscribe to Bamboo Works weekly free newsletter, click here