CStone Finds Tonic in Steady Stream of Drug Approvals, Licensing Deals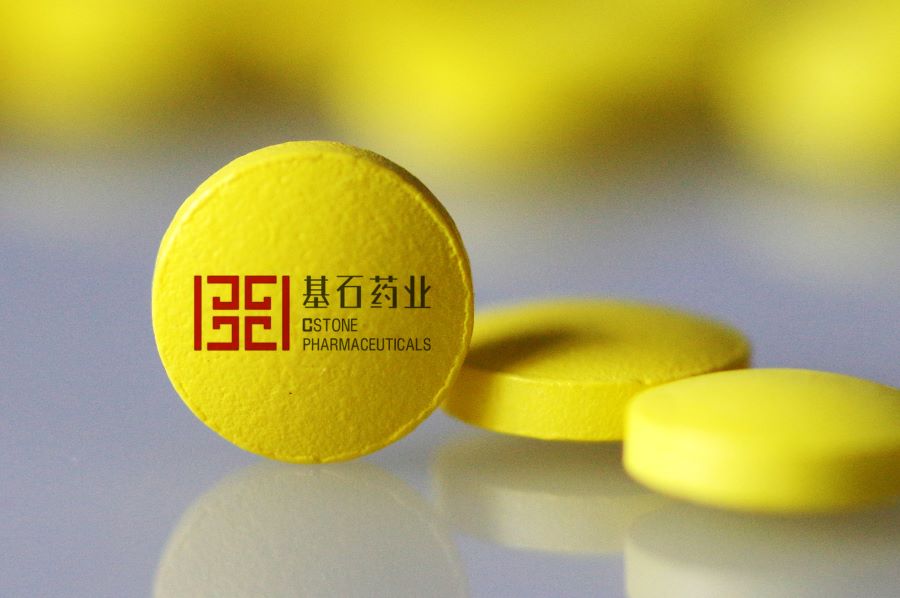 Cancer drug specialist reported its first significant revenue in 2020, following a string of milestones capped by a $200 million investment from Pfizer
Key takeaways:
Strong upfront licensing fees helped CStone post its first-ever significant revenues and narrowing losses in 2020
The company is eying new approvals for more uses of its cancer drugs as big-name global pharma companies pump it up with cash
By Richard Barbarossa
CStone Pharmaceuticals Co. Ltd (2616.HK), a Chinese maker of immuno-oncology therapies and precision medicines, is moving closer to profitability after its losses narrowed in the second half of 2020 on the back of licensing fees from a raft of new partnerships with some of the world's biggest drug firms. That news, combined with a spate of new drug approvals in China, has helped to push its shares to near a three-month high.
Cstone is one of the more advanced in a crowded field of Chinese pharma companies trying to bring cutting-edge foreign-developed drugs to China, while also developing their own. Its ongoing stream of licensing agreements and drug approvals testify to the big potential of the model, with the company starting to generate its first significant revenues last year.
Like many pharmaceutical startups in China, the company is reaping the benefits of regulatory revisions begun a year ago to streamline the drug development, approval and manufacturing process to provide better access in China to advanced life-saving drugs.
The changes could position China as a major cancer drug developer within a few years, especially as the door opens wider for investment by international pharma companies, according to a March article in U.K.-based medical journal The Lancet Oncology.
CStone is moving quickly to take advantage of the relaxed rules, projecting to have five new drug application (NDA) filings in China and elsewhere this year. To that end, it recently secured National Medical Products Administration (NMPA) approval for two first-in-class precision medicines.
In March, CStone received approval for widespread sale in China of pralsetinib, which goes by the brand name Gavreto and is used to treat non-small cell lung cancer. The drug had been available in limited amounts from last year's third quarter through an early access program in the Boao Lecheng International Medical Tourism Pilot Zone in south China's Hainan province.
Later the same month the company's avapritinib drug was cleared for treating gastrointestinal tumors. It has also filed an NDA for avapritinib with the Taiwan Food and Drug Administration and expects to receive approval in the first half of this year.
CStone got rights to commercialize both drugs in China, Hong Kong, Macau and Taiwan in June 2018 through an exclusive licensing agreement with Blueprint Medicines Corp. (Nasdaq: BPMC).
The company also expects to receive Chinese approval for sugemalimab, a self-developed drug used to treat squamous cell lung carcinoma, a slow-growing type of non-small cell lung cancer often caused by smoking, in the second half of this year.
In September CStone signed a deal with global giant Pfizer to commercialize the drug in China. As part of that deal the U.S. drug titan bought $200 million of CStone shares, giving it about 10% of the company. CStone will also receive up to $280 million in milestone payments for sugemalimab and additional royalties.
A month after the Pfizer deal, CStone signed another deal giving EQRx Inc. commercialization rights outside China for sugemalimab and CS1003, the latter also developed by CStone and used to treat hepatocellular carcinoma, the most common form of liver cancer. CStone received an upfront payment of $150 million and could earn up to $1.15 billion in milestone payments for both drugs in addition to royalties.
That same month CStone signed yet another deal with South Korea's LegoChem Biosciences giving it commercialization rights outside South Korea for the LCB71 antibody drug conjugate (ADC) used to help treat a variety of cancers, including various forms of leukemia, non-Hodgkin lymphoma, and breast, lung, and ovarian cancers.
Me-Too Drugs
While the regulatory changes are opening the door for getting new drugs to market sooner, they are also creating an opportunity for "me too" drugs that are closely based on existing treatments and thus easier to replicate. Such drugs can heat up competition and lower prices, which may be good for patients but puts pressure on startups like CStone.
CStone points out that some of its drugs are first-in-class, which means they offer new means of treating illnesses. However, the prospectus for its February 2019 listing in Hong Kong also alluded to the problems it will face in a crowded marketplace, especially as it goes head-to-head in some cases with deep-pocketed global giants.
Companies such as Bristol-Myers Squibb, Merck & Co., and Shanghai Junshi Biosciences Co. Ltd. have all received approval in China[RD2] for PD-1 checkpoint inhibitor drugs that would compete directly with sugemalimab and CS1003. Other rivals with similarly approved treatments include Jiangsu Hengrui Medicine Co., Ltd., Beigene and AstraZeneca.
To broaden the appeal of its own drugs in the face of such competition, CStone is looking to expand the types of cancers its approved medicines or late-stage clinical candidates are permitted to treat. On Monday this week, it announced pralsetinib had been approved by the NMPA for priority review to treat thyroid cancer. Pralsentinib received a similar review to treat non-small cell lung cancer in September, and got NDA approval just six months later in March.
The potential that similar rapid approval could be coming for pralsetinib's treatment of thyroid cancer patients got investors excited, propelling the company's shares by 20% the next day to their highest level since early February.
Some analysts believe there's still some upside for Suzhou-based CStone's stock, with a survey of five delivering an average target price of HK$13.30 per share, according to data provided by stock information website Market Screener. That's around 20% higher than its current levels, with a consensus rating of "outperform," according to the site.
Investors are also seeing positive signs in CStone's latest earnings report. Founded in 2015, the company has yet to turn a profit. But its 550 million yuan ($85 million) loss in the second half of 2020 was half of the year-ago figure, and was also less than its 671 million yuan loss in the first half of 2020. The improving losses came as it posted its first significant income last year, with revenues soaring from zero at the end of 2019 to 1.04 billion yuan for all 2020.
To subscribe to Bamboo Works weekly newsletter, click here