Crypto Chip Maker Nano Labs Pops, Then Plunges, in New York IPO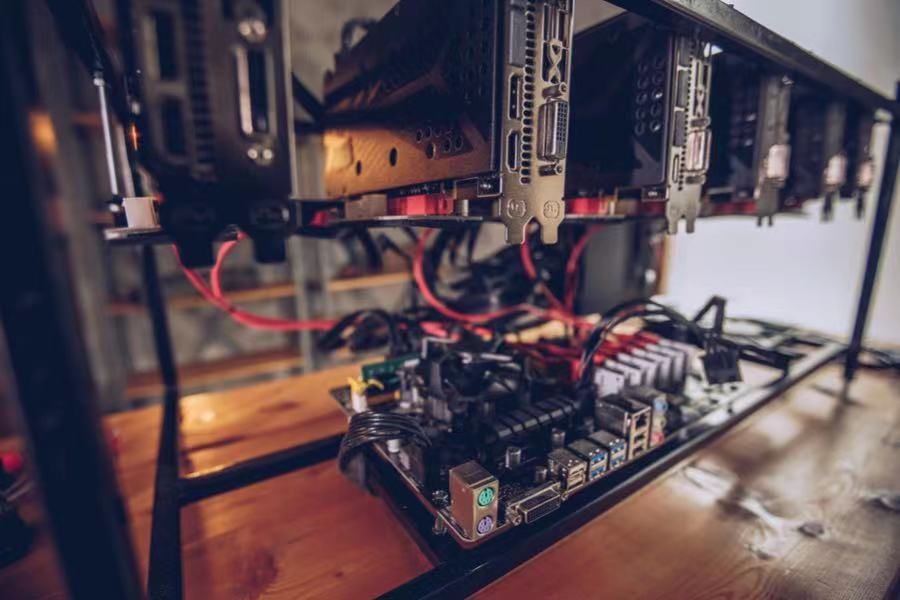 The crypto mining chip maker's stock got off to rocky start after it slashed the size of its initial public offering amid a cryptocurrency meltdown
Key takeaways:
Nano Labs shares rose in their Tuesday trading debut, but then tumbled the next day, after the company raised $20 million in a U.S. IPO
The company derives most of its revenue from chips used for mining a lesser-known digital currency whose value has plunged, but is shifting its focus to the metaverse
By Warren Yang
It's no-brainer that the latest meltdown in cryptocurrency markets is dealing a blow to related businesses. That means this week probably wasn't the best time for an IPO for Nano Labs Ltd. (NA.US), a designer of chips used in cryptocurrency mining computers.
Nano Labs made its trading debut on the Nasdaq on Tuesday after selling about 1.8 million American depository shares (ADSs) for $11.50 each in an IPO that raised about $20 million. The stock rose nearly 4.8% on its first day of trading, it what looked like a promising start. But then it tumbled 27% on its second day, hinting at the kind of roller coaster ride the shares are likely to see in the months ahead due to high volatility in the industry where it operates.
The IPO pricing was near the top of the company's target range of $11.35-$11.51, even though the Hangzhou-based company was forced to slash its original fundraising goal by about half. Those mixed signals seemed to show U.S. investors were becoming more positive on China stocks as many uncertainties that have dogged the group over the last year show signs of resolving. But at the same time, the stock is being shadowed by its cryptocurrency exposure.
On the whole, the IPO's outcome isn't too bad in the grand scheme of things. It came on the heels of a spectacular collapse of crypto asset values, which is bad news for Nano Labs since its fortunes are tied to demand for crypto mining machines that use its chips. Sales of Nano Labs' products may increase when crypto markets are hot and mining machines are in demand. But the opposite can occur when the values of virtual money drop sharply, making mining less profitable.
Nano Labs was founded in 2019 by a former chairman and a director of Canaan Inc. (CAN.US), a maker of crypto mining machines. Nano Labs only designs chips and outsources their manufacturing to third-party foundries, a common business model among chip makers that focus on the higher-margin business of product design and leave the highly capital-intensive work of manufacturing to specialists like Taiwan's TSMC (2330.TW).
Last year, Nano Labs' sales increased more than 18-fold as it ramped up production. But its annual revenue is still tiny, at just about the equivalent of $6 million. That figure was easily dwarfed by the company's operating expenses that exceeded $27 million, the bulk of which were for research and development.
Heavy spending on product development isn't an uncommon or even a bad thing for new technology companies like Nano Labs. Instead, the company's problem lies in its heavy dependence on chips used to mine a lesser-known digital currency named Grin.
Cryptocurrency prices tend to fluctuate wildly in general, and small coins like Grin are even more volatile than better-established names like Bitcoin. As recently as May 2019, a unit of Grin was valued at more than $6, with its daily trading volume exceeding $50 million. Those figures may look humble. But consider this — the virtual coin isn't even worth $0.10 now, and less than $100,000 worth of the currency now changes hands on a typical day.
In a diversification drive, Nano Labs began shipping new chips used to mine other crypto coins, including Bitcoin and Etherium this year. But that doesn't really mitigate the risk of its cryptocurrency exposure, since all digital asset prices tend to move in tandem.
To ease that risk, some of China's other crypto-related companies are looking to diversify their businesses. For example, crypto mining machine maker Ebang International (EBON.US) is looking to set up foreign-exchange or remittance shops in Hong Kong as its U.S.-listed stock faces delisting after trading below $1 for a prolonged period.
Pivot to metaverse
Nano Labs is also eyeing its own pivot into other areas to reduce its crypto exposure. In this case, the company is turning to the metaverse, which has become a buzzword since Facebook changed its name to Meta (FB.US) last year. The metaverse in its most basic definition is a mix of virtual and physical worlds where people interact with others through avatars. The concept is all the rage now because its potential applications seem endless, providing immersive virtual venues for people to do anything from playing games to holding concerts.
The global market for metaverse-related technologies is expected to grow at a compound annual rate of more than 50% over the next eight years, reaching $1.6 trillion by 2030, according to Precedence Research.
The complex nature of the metaverse means building and running virtual worlds for the concept will require a lot of computing power, fueling a potential surge for powerful new chips. That's where Nano Labs sees new opportunities.
"I am earnestly confident that the metaverse will open a new era for humankind. To this end, it is my intention that Nano Labs will be committed to developing the power of the metaverse and walking among the key players to help the world explore and cognize the metaverse," said Nano Labs CEO Kong Jianping in a letter included in the company's IPO prospectus.
But believing the metaverse will take off in the next few years could also be a mistake. Morningstar has warned that all the hype about the metaverse won't materialize in the next five to 10 years, which will create a glut of chips. Semiconductor giant Intel (INTC.US) has also cautioned that the world needs a 1,000-fold increase in collective computing capacity to build the necessary infrastructure for the metaverse. That'll take a lot of time — and effort — to achieve.
Even if a metaverse-fueled chip boom does happen, large semiconductor manufacturers, rather than small fabless players like Nano Labs, are most likely to succeed in the space due to the high degree of sophistication needed for such products.
Nano Labs' minnow-like sales means its stock was valued at a lofty price-to-sale (P/S) ratio of 107, based on Monday's closing price. That compares with a ratio of less than 1 for the far larger Canaan and a multiple of slightly more than 2 for Ebang. Nano Labs' P/S ratio could come down sharply if the company can continue to sharply boost sales each year.
Nano Labs stock is particularly prone to volatility because only about 6% of its outstanding shares were sold in the IPO, meaning the company's pool of tradable shares is quite small. That can make the stock hypersensitive to any event or news, good or bad. That means the stock could become quite volatile in the months ahead due to its ties to cryptocurrencies – something that was all too apparent based on the big selloff on its second trading day.
To subscribe to Bamboo Works weekly free newsletter, click here