Country Style Cooking Chain Joins Chinese Fast Food Listing Rush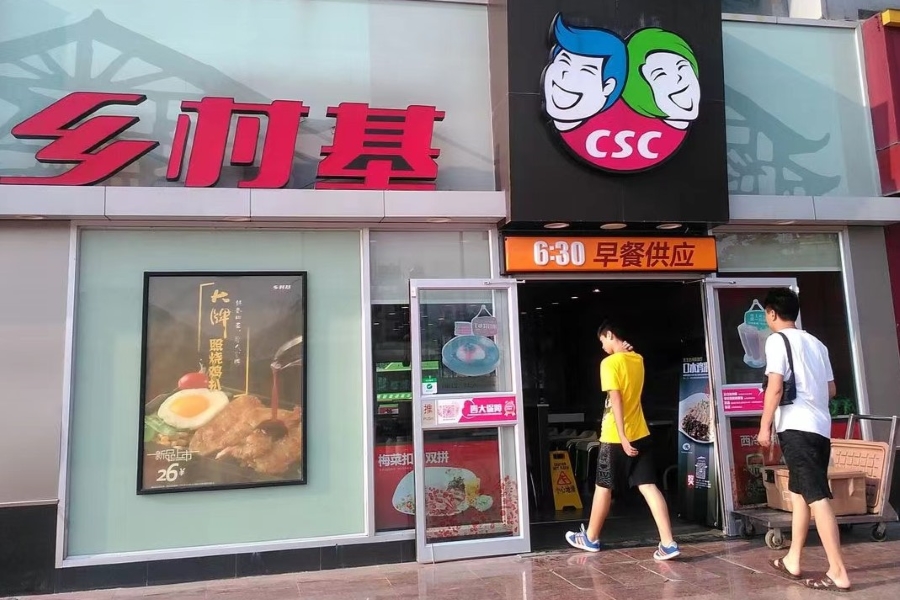 Spicy Sichuan food server is one of three restaurant chains looking to become the first Chinese fast food stock with a Hong Kong IPO bid
Key Takeaways:
Chinese fast food chain Country Style Cooking Restaurant, which expanded rapidly in recent years, has filed to list on the Hong Kong Stock Exchange for a second time
The company's earnings have been shaken by the Covid pandemic and the Shanghai lockdown pushed it into the red for first the five months of this year
By Ken Lo
A restaurant chain selling the spicy flavors of Sichuan and Chongqing is vying to become the first Chinese fast food stock, as the eatery industry seeks financing to serve up tasty business beyond the pandemic.
Investors could soon be dining on a feast of Chinese fast food options, as Country Style Cooking Restaurant Chain Holdings Ltd. is one of three such companies looking to add their names to a stock market menu, whether to bolster finances after the Covid shock or raise funds for expansion once the pandemic abates.
Despite Covid challenges, Country Style Cooking Restaurant has grown rapidly in recent years and is now seeking a second foray into the capital markets with an application to list in Hong Kong, having previously traded for a few years on the New York Stock Exchange until its exit in 2016.
As an aspirant to join the Hong Kong Stock Exchange, it is up against two other eatery chains in the race to become the first listed seller of Chinese fast food, as Home Original Chicken and LaoNiangJiu Catering are seeking a place at China's A-shares table.
The Country Style Cooking Restaurant group, which operates its outlets under the brands "CSC" and "Rice Space", originally applied to the Hong Kong Stock Exchange in January this year but refiled at the end of last month after its prospectus lapsed.
The company was founded in 1996 by husband-and-wife team Li Hong and Zhang Xingqiang, the controlling shareholders. From 2007, it gained venture capital investments from established institutions including Sequoia China and SIG Asia Investments. Its shares made their New York debut in 2010 but the company delisted six years later after a lackluster performance. Now the company is bidding to return to the stock market, this time in Hong Kong, on the back of a business expansion.
Country Style Cooking Restaurant is China's largest directly operated Chinese fast food group in terms of the number of restaurants and 2021 revenue, with 1,146 restaurants as of May this year, according to a report by Frost & Sullivan quoted in its preliminary prospectus.
Over the past three years, the company has boosted the number of its chain restaurants by 80%, the biggest expansion rate among the top five directly operated Chinese fast food groups.
With its wider restaurant network, the company has managed to increase revenues over the three years, though with a dip in 2020 as the pandemic took a bite out of sales. It made 3.26 billion yuan ($480 million) of revenue in 2019, slipping to 3.16 billion yuan the following year and jumping to 4.62 billion yuan in 2021. In the first five months of this year, revenues rose 3.5% from the year-earlier period to 1.79 billion yuan.
CSC is its signature Sichuan cuisine brand founded in 1996, with 562 outlets. The Rice Space chain, launched in 2011, now has 584 outlets providing cuisines from Hunan, Jiangsu, Zhejiang and Guangdong. The two brands make roughly equal contributions to revenues. In the first five months of this year, CSC accounted for 48.9% of revenues and Rice Space was 51.1%, compared to 51.8% and 48.2% last year.
However, the protracted pandemic has caused profit instability. Country Style Cooking Restaurant made just under 83 million yuan in 2019 before the pandemic, but fell into the red with a loss of 2.4 million yuan in 2020 during the Covid-19 outbreak. The company returned to the black last year when the pandemic was under control, posting a profit of 109 million yuan, but renewed lockdowns this year in Shanghai and other major cities took a heavy toll on earnings. The company made a loss of 22 million yuan in the first five months of 2022, hit by plummeting customer traffic.
As disclosed in its prospectus, the company shuttered most of its Rice Space restaurants in Shanghai from late March to May this year, as the local government imposed strict quarantine and city lockdown measures. Since June, Shanghai has gradually eased the restrictions and about 98% of the city's Rice Space restaurants have resumed dine-in and takeout services.
Bright outlook for China's catering market
The boom in restaurant and takeout dining over recent years bears out the Chinese adage: "Food is the first necessity for the people."
Industry research indicates that a market expansion, interrupted by the pandemic, is expected to resume in the coming years.
According to the "2021 China Chain Catering Industry Report" jointly released by China Renaissance and the China Chain Store & Franchise Association, China's catering industry had been growing steadily before Covid, but shrank 15% in 2020 to 4 trillion yuan from 4.7 trillion yuan in 2019.
The market has been recovering to pre-pandemic levels and is expected to grow to 6.6 trillion yuan by 2024, boosted by takeout demand and digital ordering technology, the report found. Chinese food is the mainstay of the restaurant industry, accounting for more than 70% of the overall market share based on 2019 revenue.
To estimate the value of Country Style Cooking Restaurant, the best reference would be Home Original Chicken, which is also seeking an A-shares listing. A Chinese fast food giant, Home Original Chicken has a similar scale of revenues and restaurants to Country Style Cooking Restaurant, but it outperforms on net profits with the benefit of an integrated industrial chain including hen breeding and food processing.
In the past three financial years, Home Original Chicken's net profit margin ranged between 3% and 5.6%, while Country Style Cooking Restaurant fluctuated from a low of minus 0.15% to a positive margin of 2.5%. In 2019, Home Original Chicken obtained two rounds of financing, with the first-round investment valuation at 4 billion yuan and the second rising sharply to 18 billion yuan. This year, several investment institutions said that they would apply a valuation standard of 20 billion yuan to Home Original Chicken, which could be a stretch as the pandemic has not fully subsided. Therefore, it would be better to take the average of the two 2019 financing valuations, 11 billion yuan, as a reference.
For listing value, the price-to-sales (P/S) ratio of fast food titan Yum China (YUMC.US) could be used as a yardstick. The revenue of Country Style Cooking Restaurant in the first five months, when extrapolated to the whole year produces an estimate of 4.3 billion yuan. If the P/S ratio of Yum China, at 2.18 times, is applied to Country Style Cooking Restaurant the listing value should be around HK$10.9 billion, which is close to its counterpart, Home Original Chicken.
To subscribe to Bamboo Works weekly free newsletter, click here