Cango zooms in second quarter, but sees bumpy road ahead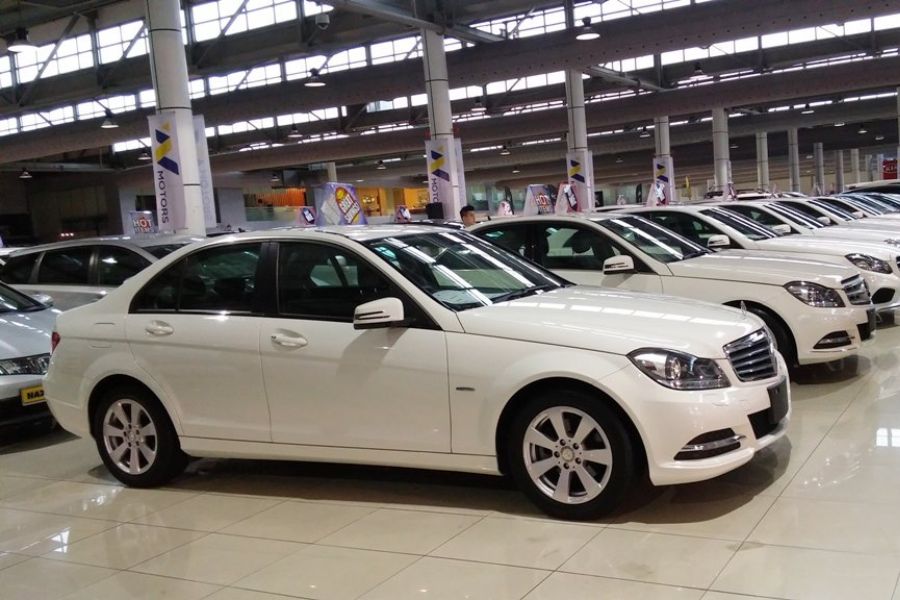 The car trading platform operator's revenue more than doubled in the three months to June, representing its first growth in nearly two years
Key Takeaways:
Cango reported its first quarter of revenue growth in nearly two years and a second consecutive quarterly profit as its new business model as a car trader gained momentum
The company forecast a slowdown in the third quarter, and said it will be cautious to avoid building up excess inventory as an early-year rebound in China's car market loses steam
By Doug Young
The story of Cango Inc. (CANG.US) looks a bit like a car that's restarting after a major overhaul these days, roaring ahead one moment only to sputter the next. The company, which has transformed from a car financier to operator of a car trading platform, was in clear "roaring" mode in the second quarter, posting turbo-charged revenue growth – its first in nearly two years – as its new business model gained traction.
But the company's latest financial report also contained some sputtering signs. Most notably, it predicted a major business slowdown in the third quarter, amid broader signs that China's post-Covid rebound in the first half of the year could be running out of fuel.
Ramping up a new business in such uncertain times may be partly responsible for Cango's uneven performance these days, as it tries to avoid any speed bumps that an economic slowdown could put in its path. CEO Lin Jiayuan is trying to walk a fine line to keep the company's transformation moving forward while avoiding potential problems like building up too much inventory too quickly, which could strain its finances should the market suddenly slow.
"Our focus in the next stage of the new car trading business will be on avoiding potential vehicle inventory risk, and we will control our transaction scales more carefully," Lin said on the company's second-quarter earnings call.
The cautious attitude may be justified in the current climate. But it may also disappoint some who were hoping for a quick ramp-up of Cango's new platform, whose final major piece launched at the start of this year with the debut of its U-Car app for used car trading. The other major piece is Cango's Haoche app, which has signed up 11,066 car dealerships since its launch in the middle of last year. U-Car had engaged 6,900 dealers in 255 cities in the half-year since its launch.
Cango's shares rose 10.4% after the release of its latest results last Thursday. But then the stock gave most of that back the next day, again reflecting the start-stop sentiment that investors feel towards this company. Cango certainly has the financial resources to execute its plans, with about 2.6 billion yuan ($359 million) in cash and short-term investments in its vault at the end of June.
Cango's relatively cautious stance has earned it a price-to-sales (P/S) ratio of 0.8, which looks quite respectable for a company of its size in this relatively low-margin business. The far larger and more established Autohome (ATHM.US; 2518.HK) trades at a much higher ratio of 3.7, but the more financially challenged Uxin (UXIN.US) and Kaixin Auto (KXIN.US) trade much lower ratios of 0.22 and 0.48, respectively.
Cango is hoping to carve out a niche by emphasizing its services for traders in smaller Chinese markets where dealers and buyers often lack such resources. To that end, it added a number of new services to its platform in the second quarter, including a car loan program on the Haoche platform, and a cross-regional delivery service. The company has also assembled a team of about 100 experts who will begin to provide users with basic vehicle inspection and other services.
Revenue boom
With its two major apps now operating and a growing stable of supporting services, Cango's business moved into high gear in the second quarter. Its revenue more than doubled to 675.4 million yuan for the period from 289.2 million yuan in the year-ago quarter, marking its first year-on-year revenue gain in nearly two years. Much of the revenue came from the 5,893 cars sold over the Haoche platform, up 52% from the first quarter. The newer U-Car app facilitated a more modest 651 car sales during the quarter.
Car-trading transactions accounted for 83.3% of the company's revenue during the quarter, rapidly taking over as the main breadwinner from its car financing services that are gradually being phased out.
The company reported a second consecutive quarterly net profit of 36.2 million yuan as it continued to control operating costs, ending a period of losses extending back to the end of 2021. But it slipped back into the red on an operating basis after posting an operating profit in the first quarter.
The strong performance, led by the company's fourth sequential quarterly revenue rise, was tempered by far more cautious guidance for the third quarter. Cango said it expects to report revenue for the quarter of 300 million yuan to 350 million yuan, down about 22% year-on-year at the midpoint and about half of the level in the second quarter. It did not elaborate on reasons for the expected slowdown.
But China's broader car market has been having its own ups-and-downs this year, starting off 2023 with a bang after Beijing lifted most of the nation's strict Covid controls at the end of last year. Since then things have slowed considerably, and passenger car sales actually contracted year-on-year in June and July, according to the China Passenger Car Association.
Lin said the brief sales boom at the start of the year may have been fueled at least partly by pent-up demand, since many dealerships were closed and people were forced to stay housebound at the height of last year's Covid controls. He added that consumer confidence was also "relatively weak" in the first half of the year, despite the sales uptick. Accordingly, he wasn't optimistic on the outlook for the rest of the year, despite some government efforts to stimulate the market.
"As the stimulus policies are being implemented, we do see an effect on the car sales and also on the car market as a whole. However (the recent slowdown) indicates that the higher-than-expected delivery figures (in the first part of the year) were actually mainly due to order backlogs in the previous periods," Lin said. He added that sales were relatively strong in the second half of last year, meaning such figures could be hard to beat this year in the current slowing market. "So, the auto market overall sales volume may decline actually in the second half of the year," he said.
Have a great investment idea but don't know how to spread the word? We can help! Contact us for more details.
The Bamboo Works offers a wide-ranging mix of coverage on U.S.- and Hong Kong-listed Chinese companies, including some sponsored content. For additional queries, including questions on individual articles, please contact us by clicking here.
To subscribe to Bamboo Works free weekly newsletter, click here