Biosimilar Specialist Henlius Takes Off. Now Comes the Hard Part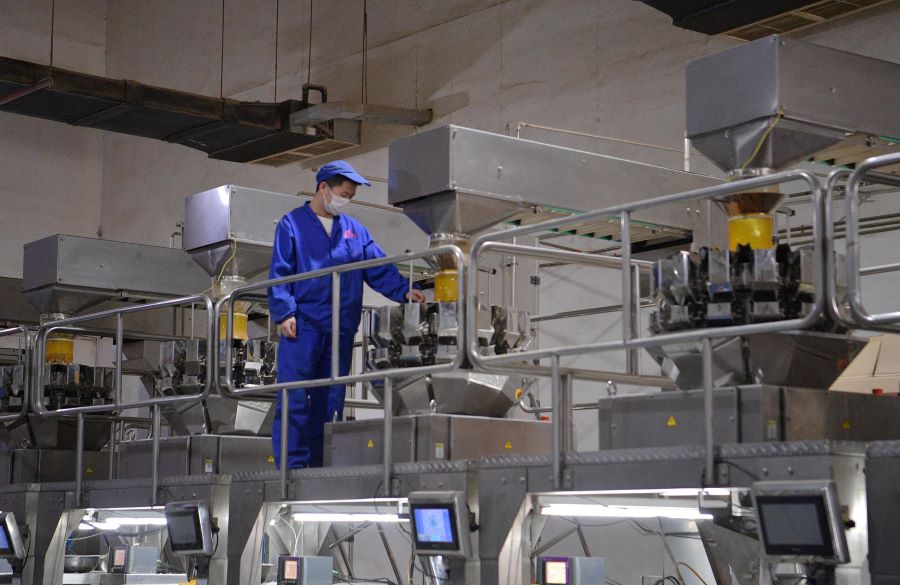 Fosun Pharma-backed company posts huge revenue jump in the second half of last year, as it boosts production and signs more global licensing deals to stay ahead of competition
Key takeaways:
Henlius is one of the earliest entrants to China's young biosimilar market, giving it a first-mover advantage
The company will need to quickly develop more new drugs, boost production and sign new partnerships to stay ahead in an increasingly crowded field
By Richard Barbarossa
Biosimilar specialist Shanghai Henlius Biotech, Inc. (HKEx: 2696) is set to ramp up production after expanding its manufacturing facilities, offering a growing portfolio of drugs through its increasing number of licensing, marketing and distribution agreements. There's just one problem with its formula: Just like its products are mostly imitations of proven drugs, its rivals are imitating the strategy.
Founded in 2009 with backing from industry giant Shanghai Fosun Pharmaceutical (HKEx: 2196; Shanghai: 600196), Henlius is well positioned to reap benefits from China's growing market for biosimilars. It scored a major first in February 2019 when it attained approval for sale of China's first biosimilar medicine, rituximab, for the treatment of Non-Hodgkin lymphoma and chronic lymphocytic leukemia. Since then it has won approval for two more biosimilars, most significantly adalimumab, the world's top selling drug for Rheumatoid arthritis.
Biosimilars are biological medicines made from living organisms, and are highly similar to other medicines already approved by drug regulators for safety, purity and efficacy. They are typically 10% to 37% cheaper than the original drugs on which they are based, according to prescription price comparison website GoodRx.
China's drive to make healthcare more affordable and offer access to a wider range of quality treatments led to a push starting in 2015 for clearer and more transparent oversight. The aim was to ensure "regulations of R&D and the registration pathway for biosimilars in China will continue to become more structurally sound, clear, and transparent in the foreseeable years," said a 2019 report by American-British law firm Hogan Lovells.
In their brief existence in China, competition in the biosimilar market has already become intense. The looming expiration of patents for a large number of branded biological medicines over the next three years is expected to further boost the sector, both for existing players and new entrants. About $113 billion of the roughly $300 billion in annual global biological drug sales will no longer have patent protection by 2023, according to an estimate by Credit Suisse cited in the Hogan Lovells report.
Big Revenue, No Profit
As one of China's leading players in the field, Henlius has the relatively rare status as one of the nation's few young drug makers with significant revenue. But like most players in the field, it's still losing money.
Its revenue in the second half of last year jumped to 477.2 million yuan ($73 million), representing a more than fourfold increase from 110.4 million yuan in the first half and 73 million yuan in the second half of 2019, according to its latest financial report. Almost 63% of its revenue last year came from rituximab, which it distributes through a licensing deal with Fosun Pharma.
The group's posted a loss of 545.5 million yuan in the second half, which was roughly similar to the 558.5 million yuan loss a year earlier, as it boosted spending on new production facilities, R&D for its pipeline of new drugs and marketing for existing drugs.
But China is known as the land of copycats, and biosimilars are no exception to that.
Henlius' top competitors include Innovent Biologics Inc. (HKEx: 1801), Bio-Thera Solutions (Shanghai: 688177), and Zhejiang Hisun Pharmaceuticals (Shanghai: 600267), which all have approved biosimilar products and strong pipelines of drugs at various stages of the approval process. Bio-Thera was the first in China to get approval for adalimumab in 2019, while Innovent has three biosimilars approved, including adalimumab.
The industry's rapid development and commercialization of such drugs is set to fire up the China market, which is expected to grow to 25.9 billion yuan in 2023 and 58.9 billion yuan in 2030 from just 1.6 billion yuan in 2018, according to a Frost & Sullivan report cited in Henlius' IPO prospectus from September 2019.
The company's shares have been volatile since their debut, rising from their IPO price of HK$49.60 ($6.38) to a peak of HK$62.20 in July, before falling below their IPO price. The stock has jumped 8% this week after the latest report's release after the market closed last Friday. But at HK$40.35 it's still below its IPO price. By comparison, shares of Innovent have surged more than fivefold since its Hong Kong IPO in October 2019.
With competition stiff due to lack of proprietary intellectual property, the business of biosimilars is all about volume. Accordingly, Henlius and its rivals are all rushing to add capacity to pump out as much of their drugs as possible in anticipation of growing demand.
That requires big spending, which could eat into the sector's profits for the foreseeable future. Construction of a major biologics manufacturing facility requires as much as $200 million to $700 million due to a more complex processes involving living organisms, Innovent said in its IPO prospectus. That figure is far more than the $30 million to $100 million needed for similar-sized facilities making more traditional chemically derived small-molecule drugs.
Henlius is adding 24,000 liters of production capacity at its Songjiang plant in Shanghai, with four 2,000-liter bioreactors already passing the commissioning and verification stage. Another eight 2,000 liter bioreactors are scheduled to complete process validation for commercial production in the first half of 2021, the company said in its latest earnings statement.
In addition to selling its products in China, Henlius has also been signing fee-generating licensing deals with foreign firms to distribute its drugs overseas. It announced one of the latest of those in January, granting a license for its Trastuzumab injection used to treat breast cancer and metastic gastric cancer with Intas Pharmaceuticals for the U.S. and Canada. It announced similar deals for the same treatment with Mabxience and Binacea last year.
To subscribe to Bamboo Works weekly newsletter, click here