ATRenew steps on efficiency pedal in drive to sustainable profits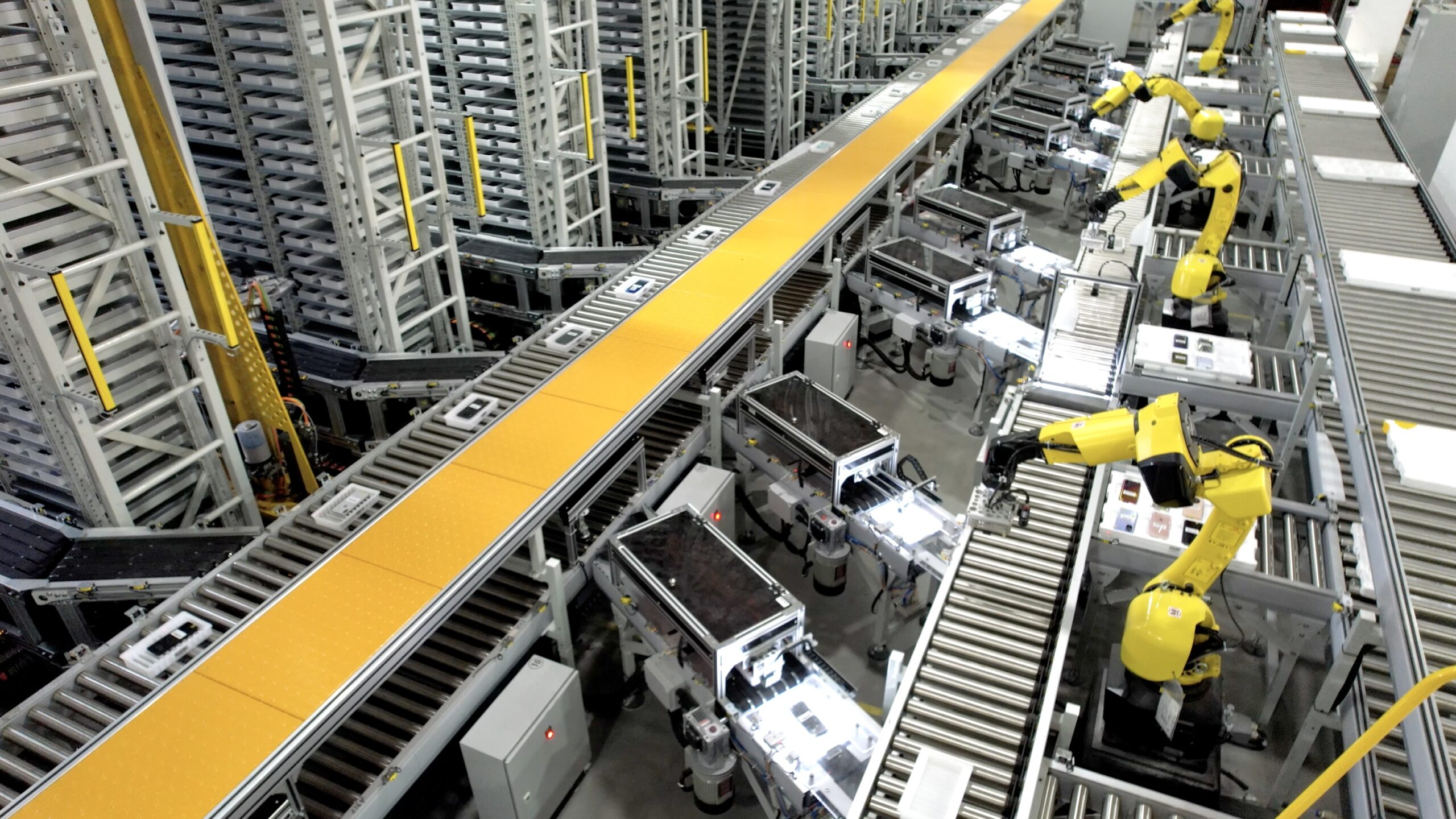 The recycling specialist reported a second consecutive quarter of profitability on an adjusted basis in the fourth quarter, and could turn profitable on that basis for the full year in 2023
Key Takeaways:
ATRenew was profitable on an operating and non-GAAP basis in last year's fourth quarter, and forecast its revenue growth would rebound in the current quarter
The company has been shifting its focus to quality over 'growth at any cost,' following a recent trend by U.S.-listed Chinese companies trying to show they can be sustainably profitable
By Doug Young
Recycling has always been about getting more from less by squeezing new mileage from old goods. But ATRenew Inc. (RERE.US), China's top player in the field, is bringing new meaning to the concept in its latest financial report, as it inches closer to squeezing profits from its growing catalog of used products, from refurbished smartphones to luxury goods and even pre-owned liquor.
ATRenew's shifting focus to efficiency from "growth at any cost" is a growing theme among Chinese tech startups, responding to global investors who are increasingly concerned about the long-term viability – and profitability – of their investments. That differs sharply from just a few years ago, when Chinese companies could count on strong demand from investors dazzled by the huge potential of the China market.
That potential is still there, as reflected by third-party data in ATRenew's latest results presentation that shows the Chinese market for pre-owned devices and related services is expected to grow 26% annually between 2021 and 2026 to 988 billion yuan ($143 billion) in gross merchandise value (GMV) by 2026. But such potential is only important if you have a sustainable business model that doesn't rely on constant new cash infusions to fund a money-losing operation.
"We have pivoted from our IPO early strategy of 'scale first' to 'efficiency first' with steady growth," said ATRenew founder and Chairman Kerry Chen on the company's investor call after the release of its results last week. "Over the past three years, we have gradually automated quality inspection and pricing at our operation centers in South and Eastern China, thereby enhancing the efficiency of warehousing and logistics."
The signs of improving efficiency were present throughout the company's latest report. In terms of broader strategy, ATRenew is trying to automate its recycling processes as much as possible, which is scalable at lower cost than using human labor. Such automation also reduces the error rate in an industry where inspections and quality assurance play an important role.
In a major development on the automation front, ATRenew disclosed it opened a second-generation automated facility in the southern city of Dongguan in the fourth quarter, helping to reduce its losses due to quality inspection failures by 22% from a year earlier.
The company currently has a network of eight regional operating centers, including two automated facilities like the one in Dongguan, complemented by 17 smaller service stations on the city level. It is also moving to boost its efficiency by increasingly selling its recycled products directly, rather than using middlemen, and recycling directly through its national network of 1,920 stores in 266 cities. It is also trying to do more recycling at the city level, which is generally more efficient than shipping products around the country.
The improving efficiency helped ATRenew post a non-GAAP operating profit in last year's fourth quarter – its fourth such quarter of profitability on that basis in the last five. The company also reported a 22.5 million yuan non-GAAP net profit for the quarter, representing its second consecutive quarter of profitability on that basis that excludes costs related to employee stock compensation, amortization and impairment. It is still money-losing on a GAAP net basis, reporting a 2.15 billion yuan net loss in the fourth quarter, mostly due to a 1.8 billion yuan impairment charge related to pandemic disruptions.
The company hasn't commented on whether it might turn profitable on a GAAP basis this year, though the single analyst who submitted a forecast to Yahoo Finance believes it will. Investors also seemed to like the continued inching toward profitability, bidding up ATRenew's shares 4% in the three trading days after the results came out.
Revenue rebound
All that said, we'll spend the second half of this review taking a deeper dive into the company's latest results that show how its efficiency is improving. We'll also look at the latest updates on its recent drive to parlay its brand into other product areas outside its original smartphone focus.
The company's revenue grew 22.4% during the quarter to a record 2.98 billion yuan, in line with its previous guidance but representing a slowdown from the 29% growth the previous quarter as China rolled out some of its strictest-ever Covid control measures in October and November. But in a sign that a rebound began around Chinese New Year in mid-January, the company forecast it would report first-quarter revenue of 2.77 billion yuan to 2.87 billion yuan, representing an acceleration to 28% growth at the midpoint.
While revenue growth was relatively strong despite the difficult environment, the same wasn't true for the number of product transactions, which actually fell 17.6% to 7.5 million devices during the quarter from 9.1 million a year earlier. That seems to indicate the company is focusing on quality over quantity, since revenue per transaction rose sharply despite the falling number of overall devices bought and sold. The company's CFO clarified on ATRenew's earnings call that "the company has adjusted the revenue mix and profit strategy by prioritizing the high-quality, controllable 1P business," which refers to the business of buying recycled goods directly from consumers.
That focus on greater efficiency also shows up in the company's non-GAAP fulfillment costs, which fell from 14.7% of revenue at the start of 2021 to 8.7% in last year's fourth quarter, primarily due to more efficient inspection through automation. ATRenew has also sought to broaden its revenue base starting last year by leveraging its brand to expand into a number of new product areas beyond its original focus on smartphones. That lineup now includes second-hand luxury bags, watches, cameras and even pre-owned liquor, which were being recycled at 50 stores on a pilot basis at the end of last year's third quarter.
ATRenew said it plans to expand that to 150 stores in the first half of this year, and added its "new categories" business achieved breakeven status in the first two months of the year and passed the 50 million yuan mark for monthly GMV during that time.
Despite its improving finances, ATRenew is still relatively underappreciated by investors, trading at a price-to-sales (P/S) ratio of 0.5. That's below the 0.8 for U.S. used clothing seller Rent the Runway (RENT.US), though it's well ahead of the meager 0.07 for beleaguered high-tech used car seller Carvana (CVNA.US).
We'll close with a notable development for the global recycling industry, which saw clothing recycler Poshmark purchased in January by South Korean internet giant Naver for $1.2 billion, representing a relatively high premium to Poshmark's stock price at the time. That seems to show that big tech companies see good value in such recyclers, even if stock buyers have yet to make that discovery.
The Bamboo Works offers a wide-ranging mix of coverage on U.S.- and Hong Kong-listed Chinese companies, including some sponsored content. For additional queries, including questions on individual articles, please contact us by clicking here.
To subscribe to Bamboo Works free weekly newsletter, click here