360 DigiTech's Lending App Returns to China Stores, But Investors Unimpressed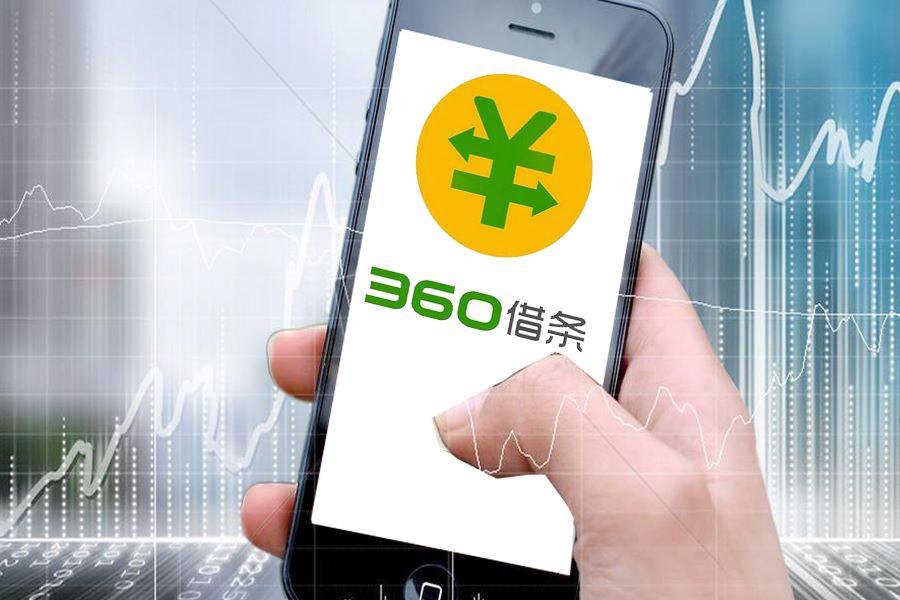 Fintech company's shares jump after announcement of return of its Jietiao app to Chinese app stores, but later give back all those gains and more
Key Takeaways:
Fintech loan facilitator 360 DigiTech says its main app was restored to Chinese app stores after its earlier removal for data collection violations
Company's stock initially rallied after news, but failed to recover to pre-crisis levels and later gave back all the gains amid a flood of shareholder lawsuits
By Thomas Zhang
Investors in Chinese fintech companies have had a few rollercoaster months lately as China ramps up its regulation of the formerly freewheeling sector. Policies, rather than fundamentals, are exerting an increasing influence over stocks, especially when actions are taken against individual companies.
Consumer lender 360 DigiTech Inc. (QFIN.US) got caught up in the storm last month when its flagship app, 360 Jietiao, was removed from Chinese app stores on order from the financial regulator. That crisis seemed to officially end with the company's announcement last week that the app, whose name means "IOU," was allowed back into the country's major app stores.
Such removal and later restoration of apps to local stores is a feature unique to China, since all apps offered in the country must get an official regulatory stamp of approval before they can be distributed and used. Unlike most countries where Google and Apple have a near monopoly on app distribution, China's market for Android app distribution is controlled by a number of local stores due to the absence of a Chinese version of the Google Play store in the market.
Initially started as a digital platform providing financial technology to its parent, security software specialist 360 Group, 360 DigiTech was among a field of financial technology companies – mostly online lenders – that achieved quick growth after their launch starting in the mid 2010s. It was listed on the Nasdaq in December 2018, just a little over two years after its incorporation.
Like many of its peers, 360 DigiTech has shifted recently from its original role as a direct consumer lender to middleman facilitating loans between borrowers and traditional banks – a step many have taken to avoid heavier regulation given to actual financial institutions.
Things were going smoothly until the crackdown came. The app was ordered removed from Chinese app stores on July 8 for allegedly breaking rules on personal data collection and usage, sparking a 21% plunge in the company's stock that day.
With that crisis now apparently resolved, investors might wonder whether the stock price ought to recover.
While such an outcome seems logical, it didn't happen. The app was restored to Chinese app stores on Aug. 9, sparking an 8.6% bounce-back in the company's stock. But the momentum quickly petered out and the stock has moved steadily downhill since then – dropping below $17 early this week compared with around $20 just before news of the restoration. We should also point out the stock peaked at $45 in late June, meaning it has lost nearly two-thirds of its value in two months.
While the app's restoration may look like good news, the development has sparked a rush of investors looking at taking 360 DigiTech to court. More than a dozen law firms have filed class action lawsuits against the company over the past week, saying it failed to disclose material facts. Such lawsuits are relatively common after a company's stock plunges on this kind of unexpected news.
Regulatory Warning
360 DigiTech's most recent troubles date back to late April, when the company was among 13 of China's biggest tech names that were summoned to a meeting with officials from the People's Bank of China and other banking, securities and foreign exchange regulators. Others unlucky enough to be summoned included some of China's biggest tech companies such as Tencent, ByteDance, and the fintech arms of Baidu, JD.com, Meituan and DiDi.
At the meeting they were told to "rectify prominent problems" on their platforms. Institutions engaged in direct lending were also told to increase their contribution to 30% for the loans they offered jointly with banks – a major increase from the tiny 1% previously required. They were also asked not to promote their loans too aggressively, directly challenging their main line of business.
360 DigiTech's stock fell immediately after the meeting, but later came back and rose sharply higher after its first quarter results showed impressive growth for both revenue and profit. But then the stock started to plummet at the end of June, when Beijing's sudden signal that it would enforce a requirement for data security reviews of all U.S.-listed Chinese companies sent a chill through most of those companies' shares.
As its shares plunged, so did 360 DigiTech's valuation. Its current price-to-earnings (PE) ratio stands at just 3.68, based on its closing price on Aug 16 – an extremely low level reflecting the huge regulatory and legal uncertainty the company faces.
Few of its peers are doing any better. LexinFintech, another online lending specialist, currently has a PE ratio of 4.59, while the similar FinVolution Group's current PE ratio stands at 5.23. Lufax, perhaps the best-known fintech company in this category, has seen its PE fall from 14 to around 8.5 in less than three months.
In short, 360 DigiTech isn't alone in its misery.
How to restore those valuations has become a talking point for analysts. Deteriorating China-U.S. relations were making things uncomfortable for Chinese companies listed in New York, which were coming under increasing scrutiny from U.S. lawmakers and regulators. But China has been equally tough on many of these companies regardless of where they are listed, although for different reasons. Thus those who think that delisting from the U.S. and relisting in China could provide a lift to sagging valuations are now having second thoughts.
A move many U.S.-listed companies are taking involves making secondary listings in Hong Kong, a recognized global financial center with strong capital markets and a mature and an independent judiciary. That option has seen more than 10 U.S.-listed Chinese companies make such "secondary listings" in Hong Kong over the last year, including household names like Baidu, Trip.com and Bilibili. But at least so far, none of the embattled fintechs have yet to take that step.
360DigiTech was rumored to be considering such a secondary listing earlier this year, and was asked about such a move on its quarterly earnings call in March. In response, its CFO Alex Xu confirmed such a plan was in the works, saying the company was dealing with some technical issues related to its corporate structure. "Right now, it's still in the – what they call the pre-A1 stage there," Xu said, according to a transcript of the call.
While Hong Kong listings won't necessarily solve every problem Chinese companies face right now, many hope they could provide some relief for fintech companies from the regulatory pressure they face both in China and the U.S. right now.
To subscribe to Bamboo Works free weekly newsletter, click here