Loan Facilitator 360 DigiTech's Profit Soars, as Investor Focus Elsewhere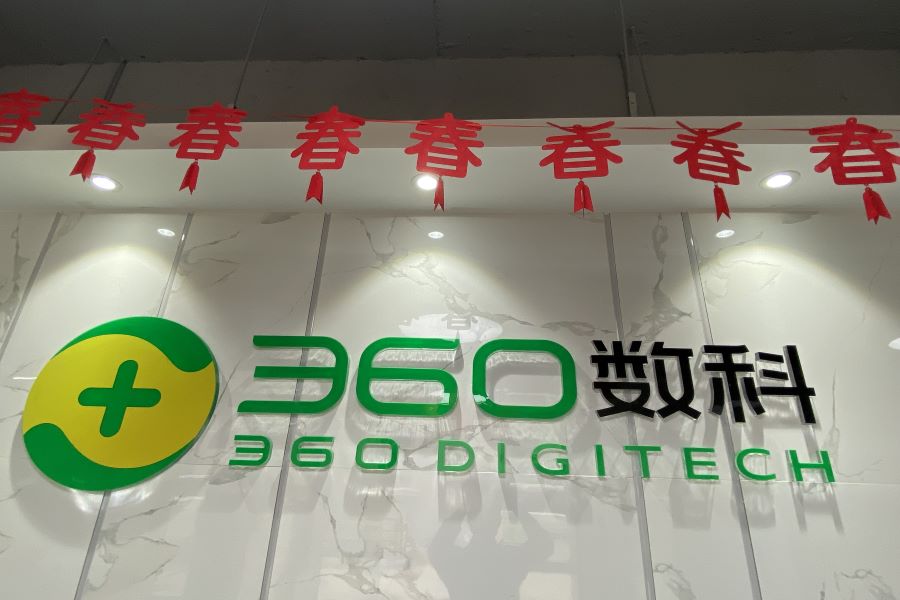 Fintech's first-quarter profit rose by factor of seven on its automation drive, even as company acknowledged recent meeting with top financial regulators
Key points:
360 DigiTech is executing well on its strategy to lower costs through growing automation of its loan facilitating services
The company's shares could remain under pressure until China's financial regulators announce expected new round of regulations for high-tech loan facilitators
By Doug Young
It's hard to focus on your business when there's a wild tiger in the room and no one knows exactly if and when it will pounce – and who might be its next prey.
That's the situation in China's fintech space, where 360 DigiTech Inc. (Nasdaq: QFIN) has just announced its latest results, which look quite impressive as it sharply lowers costs through increasing automation. But rather than focus on the stellar report, investors fixated on the company's affirmation that it was among a group of fintech firms being targeted for yet another clampdown by Chinese financial regulators.
360DigiTech's shares wilted by 5% after its latest results announcement, amid a broader selloff that saw other China fintechs take a similar beating. Broadly speaking, the group's valuations look quite attractive right now, at least for investors with a strong stomach for risk.
Whoever finally emerges from Beijing's repeated clampdowns on this group over the last two years will truly have earned the title of "survivor." China once warmly welcomed these privately owned financial innovators, hoping they could breathe new life into the nation's stodgy financial realm previously dominated by big state-owned institutions.
But the group went largely unsupervised during its early formative years, resulting in a wide range of high-risk and sometimes even fraudulent practices. That triggered alarm bells in Beijing, which now seems to be going a bit overboard in trying to regulate the shrinking field of players that have survived the endless series of tightening measures.
Against that backdrop we'll take a closer look at 360 DigiTech's latest results, even if most investors were focusing elsewhere. Like many of its fintech peers that have survived so far, the company is moving away from a business model of making loans using its own funds to one of middleman loan facilitator between borrowers and traditional banks.
In this particular regard 360 DigiTech has a strong competitive advantage over its peers due to its ties to parent 360 Group, a leading Chinese security software company founded by Zhou Hongyi, a notorious internet bad boy but also quite the visionary in China's high-tech realm.
Following its shift to loan facilitator from loan originator, 360 DigiTech has been squarely focused on improving its technology to boost the amount of its work that can be automated. And it seems to be doing quite well so far.
The company passed the important milestone of originating more than half of its loans using its "capital light" model for the first time in this year's first quarter, CEO Wu Haisheng said on an investor call to discuss its results. As more of its processes become automated, the company's operating costs and expenses fell by about a third to 2 billion yuan ($314 million) in this year's first quarter from 3 billion yuan a year earlier.
Soaring Profits
The increased efficiencies were a major factor behind a sharp increase in 360 DigiTech's first-quarter profit, even as revenue growth was just so-so. The company's revenue rose a modest 13% during the quarter to 3.6 billion yuan, the report showed. But its profit soared by a factor of seven to 1.3 billion yuan from 183 million yuan a year earlier.
The profit explosion dates back to the second half of last year, as the company began focusing on a capital-light model that emphasized greater automation. And while 360 DigiTech is unlikely to maintain such growth over an extended period, the three analysts polled by Yahoo Finance do forecast its profit will rise by roughly 50% this year from 2020.
In terms of valuation, 360 DigiTech's shares now trade at a price-to-earnings (PE) ratio that is really extremely low, reflecting the huge regulatory uncertainty the company faces. Its PE stood at about 8 based on last year's profit, and should drop to about 6 if it meets analysts forecasts for this year.
Peer FinVolution Group trades at an equally lowly 7, while the slightly better positioned Lufax – whose controlling shareholder is the well-connected financial services giant Ping An – trades at a multiple of 14. Following the release of 360 DigiTech's latest report after markets closed last Thursday, FinVolution's shares also fell by 5% on Friday, while Lufax shares were down by a milder 1.4%.
It's also worth noting that despite the Friday sell-off, 360 DigiTech's shares are still more than double where they were at the start of the year. That means people are feeling increasingly confident that it will survive the ongoing regulatory cleanup.
So, what exactly did 360 DigiTech say about the latest regulatory crackdown?
Not much, really. It didn't mention the issue at all in its official quarterly report, and Wu didn't really add much to an official news release posted about a month ago on the central bank's website. That announcement said 360 DigiTech was among 13 fintechs called to meeting attended by officials from the central bank, as well as the banking, securities and foreign exchange regulators.
Lufax was also called to the meeting, as were financial units of China's other internet majors, including the fintech arms of Tencent, ByteDance, Baidu and JD.com. So if you're looking for the companies with the best chances of surviving the ongoing financial storm, then perhaps Beijing considers this group of 13 as having the best odds.
Wu also hinted that being called to the meeting could be seen in some ways as a positive signal: "At the meeting, the regulator acknowledged the importance of our role in improving the efficiency of financial service providing…and reducing transaction cost," he said. "We believe the meeting was a necessary step to…promote the healthy development of the platform economy."
Now, of course, everyone will just have to wait and see what happens next. The loan facilitator business model now being used by 360 DigiTech and many of its peers should help to shield them from the drastic fate that befell Alibaba's Ant Group financial affiliate, which is a direct lender. But at least some kind of tightening seems almost inevitable, which will pressure profits at 360 DigiTech and all of its loan facilitating peers.
To subscribe to Bamboo Works weekly newsletter, click here