Yatsen sees more color, profits ahead with end of China Covid controls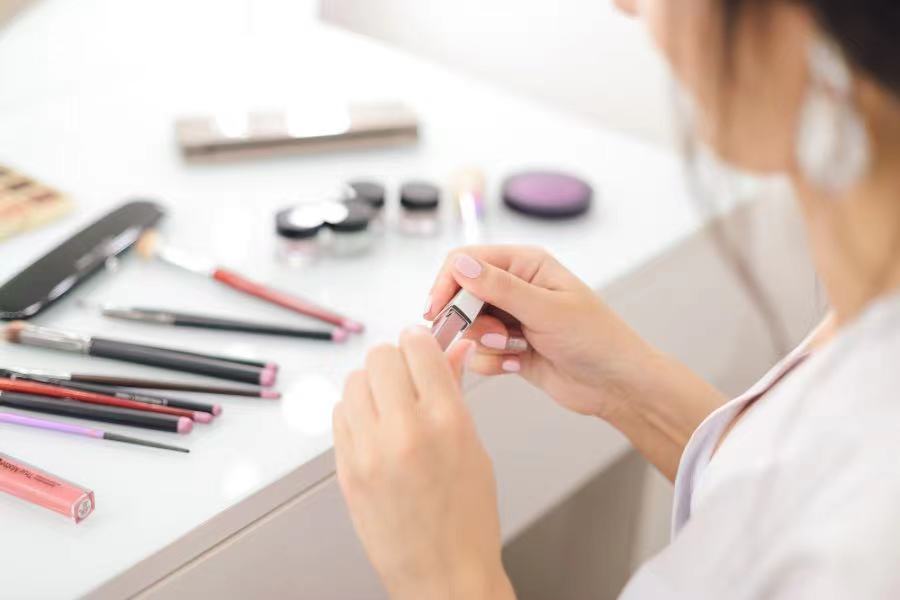 The makeup company's color cosmetics business took a big hit in last year's fourth quarter as consumer sentiment sagged during some of China's strictest Covid controls
Key Takeaways:
Yatsen's color cosmetics revenue fell 57% in last year's fourth quarter, but those losses were partly offset by strong gains for its newer skincare business
The company reported its first-ever quarterly profit on a non-GAAP basis, and is likely to turn profitable on a net basis later this year
By Doug Young
When the history books are written, the Covid-19 experience of the last three years will provide many lessons about consumer behavior during a pandemic. From the cosmetics perspective, one of the biggest of those seems to be that women care more about maintaining their skin during such tough times, and are less interested in making their faces more colorful.
That's one of the biggest takeaways in the latest financial results from Yatsen Holding Ltd. (YSG.US), one of China's leading cosmetics makers. From a financial perspective, the company achieved a significant milestone in the final quarter of last year by reporting its first-ever quarterly profit on a non-GAAP basis, which excludes employee stock-based compensation.
Yatsen also made significant progress in narrowing its net loss during the period, and reported a third consecutive quarter of positive cashflow. With so many signs turning positive, it's no surprise that analysts polled by Yahoo Finance see the company finally turning profitable on an annual basis next year.
We expect Yatsen will become profitable on a quarterly basis much sooner, possibly as early as next quarter, as consumer activity returns to more normal levels following China's scrapping of its "zero Covid" policy at the end of last year. As that happens, Yatsen could be a major beneficiary as a seller of this kind of "feel-good" product that isn't a necessity but rather is an extra that people like to buy when they're feeling more upbeat.
Surprisingly, Yatsen's shares didn't react too much after its release of its own largely upbeat report last week. Its stock initially jumped 4.1% the day of the announcement, only to give all the gains back over the next three trading days. The stock has risen by about a third since early November on a broader rally for U.S.-listed Chinese stocks, but is still down 86% from its 2020 IPO price.
At its current level, the stock really looks quite undervalued with a price-to-sales (P/S) ratio of just 1.5. That's less than a third of the 5.8 times for global giant L'Oreal (OR.PA) and a similar 5.6 for Estee Lauder (LE.US). It's also just half of the 3.1 times for domestic rival Shanghai Chicmax (2145.HK). Beauty app operator Meitu (1357.HK), which works closely with cosmetics sellers and also just recently became profitable, also has a far-higher P/S ratio of 6.5.
So, why are investors so down on Yatsen? Part of the gloom probably owes to the company's struggles with Perfect Diary, its best-known brand which anchors the "color cosmetics" that is one of its two main business lines. The other main line is skincare products, which Yatsen has been building up more recently and is quickly overtaking its older, more colorful sibling.
This leads back to our earlier assessment that women backed away from use of such color cosmetics during the pandemic, which isn't too surprising, since many probably weren't feeling that upbeat. Many were also probably stuck at home during China's frequent lockdowns and other Covid-control measures last year, meaning they probably had little or no reason to put on makeup.
Store closures
Yatsen's latest report also indicates that even without the pandemic, its network of Perfect Diary brick-and-mortar stores was itself becoming a little outdated and in need of its own makeover. The company closed nearly half of its Perfect Diary stores last year, leaving it with 158 by year-end versus 286 when the year began. It offset some of that offline presence loss with expanded activity on Douyin, the Chinese version of TikTok.
Still, the bottom line was that sales for Yatsen's color cosmetics business, which used to be its main breadwinner, tumbled 56.9% in last year's fourth quarter to 513.4 million yuan ($74.7 million), with the company citing soft demand and also growing competition. It pointed out that color cosmetics sales also fell by double-digits on Tmall, China's top online B2C marketplace.
"However, we have seen a light at the end of the tunnel with the resumption of offline activities and the adjustment of Covid restrictions," Yatsen founder and Chairman Huang Jinfeng said on the call to discuss the results. "The consumer market is well on its way to a recovery in 2023."
By comparison, quarterly revenue grew 42.4% year-on-year to 471.6 million yuan for the company's newer skincare business, which includes its domestic Dr. Wu brand, and the foreign Galénic and Eve Lom brands acquired over the last two years.
That strong growth helped to partly offset the huge drop in color cosmetic sales. But the company's overall revenue still dropped 34.2% for the quarter to about 1 billion yuan. It forecast things would improve slightly in the current quarter, when it expects revenue to fall 20% to 30% year-on-year to between 623.7 million yuan and 712.8 million yuan.
The company was able to significantly boost its gross margin by about six percentage points to 71.1% in the latest quarter by reducing its operating expenses by 47%, a much bigger tightening than its revenue decline. As a result, its net loss narrowed sharply to 55 million yuan from 475 million yuan a year earlier. And as we mentioned earlier, the company posted its first-ever non-GAAP net profit of 34.7 million yuan, reversing a 335 million yuan loss on that basis a year earlier.
Last but not least, the company also announced the appointment of a new chief scientific officer, Cheng Jing, who has a relatively impressive resume that includes 17 years at Estee Lauder's China operation as well as an earlier tenure at Revlon. Such expertise could prove invaluable as the company tries to refine its various product lines in a bid to become a leading Chinese cosmetics maker that can perhaps someday become a major global player.
To subscribe to Bamboo Works weekly free newsletter, click here