Yalla tilts to gaming sector with emphasis on maintaining profits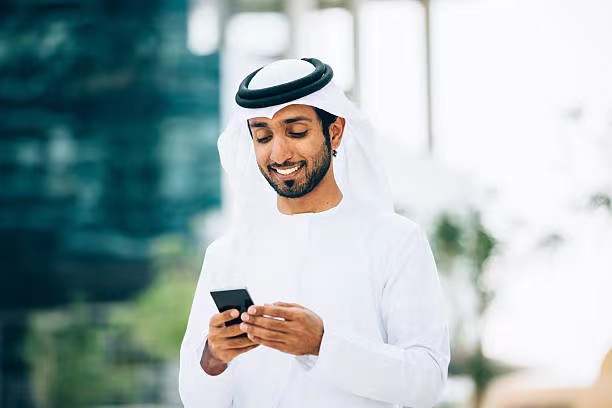 The MENA-based social networking and gaming company has launched its first hard-core role-playing game, and announced a simulation game will follow soon
Key Takeaways:
Yalla Group's net margin improved to 27.1% in the first quarter, as it followed a strategy of maintaining low-debt and operating profitably
The company launched its first hard-core game, the self-developed 'Age of Legends,' as its share of revenues from gaming climbs
By Edith Terry
At a time when the global tech sector has rallied after a terrible 2022, the MENA-based social networking and gaming company Yalla Group Ltd. (YALA.US) is on a bit of cruise control, including in terms of its share price. As global internet giants like Facebook parent Meta (META.US) and Tencent (0700. HK) have price-to-earnings (P/E) ratios in the solid double-digit range, Yalla's ratio of 8.62 seems quite low for a company that looked like a strong high-growth bet at the time of its September 2020 IPO.
Its 52-week share price increase of 2.95% lags the S&P 500, and its revenue of $73.5 million in the first quarter ticked up by a modest 1.6% above the first quarter of 2022, according to its latest quarterly results announced on May 16.
Yalla's shares rose about 5% in the two days after the announcement, indicating investors were cautiously optimistic about the company's prospects as it takes steps to breathe new life into its top line revenue.
Chairman and CEO Yang Tao was looking beyond the near term on the company's earnings call, taking time to invite global internet companies to join it in exploring the digital transformation of the Middle East and North Africa (MENA) region that is at the heart of the company's social networking business.
"By leveraging our deep local know-how and extensive operating capability, we are confident we can capitalize on global investments and achieve mutually beneficial collaborations," he said. Yang also pledged to continue investing in R&D and product development, as Yalla launched its first proprietary hard-core role-playing game, "Age of Legends" this month, and announced a simulation game, "Merge Kingdom," which would follow soon.
"Age of Legends" is a fantasy with roots in Arabic culture, set against a landscape of oases, snowfields and deserts, according to Yang.
Both games are part of Yalla's recent strategy of moving beyond its older focus on casual games to target more serious players who are willing to spend more money on their passion.
Unlike some of its larger peers, which often branch into numerous wide-ranging new areas to fuel their breakneck growth, Yalla has kept a steady focus on fundamentals. With almost zero debt, and cash or cash equivalents of $435.6 million, up 7.0% from the end of 2022, it has plenty of cash to meet its commitments.
President Saifi Ismail noted that the company has assembled 100 government officials, business partners, industry experts and media for the official pre-dawn meal of Suhoor during the Islamic fasting month of Ramadan, sparking "a fascinating exchange of innovative ideas among our guests."
Tilt to gaming
Whether its cultural sensitivity or focus on fundamentals will bring outside investors trooping to Yalla remains to be seen. It is gradually tilting from chatting services to gaming, with revenues from chat services down for the quarter to $50.4 million from $51.9 million in the same quarter of 2022. Revenues from games were still on a growth track, climbing to $23.1 million from $20.3 million a year earlier.
With most of its newest products coming up mainly on the gaming side, Yalla may be gambling that the future is not with Facebook or Meta, whose core services encourage the sharing of photos and experiences. Rather, it may be placing its bets on becoming more like Tencent, whose gaming accounted for 43% of revenue in 2022 compared to 21% for its social networks business tied largely to its popular WeChat and QQ services.
Maybe there's something to be said for cruise control, at least for the social networking side of the business.
In terms of headline numbers, Yalla's revenue was nearly flat in the first quarter at $73.5 million, compared to $72.3 million a year earlier. Its net income performed a bit better, rising to $19.9 million from $17.7 million in 2022, as its net margin improved to 27.1% from 24.5% a year earlier. CFO Karen Hu attributed the improving profit and net margin to higher efficiency in managing costs, as well as decreased sales and marketing expenses and better user monetization.
Despite the company's slowing revenue growth, its paying users jumped by 43.7% to 13.5 million in the first quarter from 9.4 million a year earlier. That translates to 41% of its monthly average users now paying for Yalla's services, up from 32.2% a year earlier. Selling and marketing expenses declined 9.4% in the latest quarter, decreasing as a share of total revenues from 17.3% to 15.4%.
The company's big increase on tech and product development spending is perhaps its most important story right now, as Yalla positions gaming as its main new growth driver. While its voice-driven chat rooms were a good tech story in 2020, the latest and greatest technology-driven effects are the lifeblood of the $26 billion online gaming industry. Such functions ultimately show up in the revenue column, as users pay for cash-generating services like in-app purchases and immersion effects that Yalla will need to build using licensed or proprietary technology.
As it tries to develop such bells and whistles, Yalla's spending on technology and product development as a percentage of total revenues increased from 8.3% in the first quarter of 2022 to 10.1% in its latest quarter. Over the last two years spending on tech and product development has more than doubled from $3.3 million in the first quarter of 2021, driven by an increase in the headcount of technology and product development staff to support the development of new businesses and expansion of our product portfolio, according to Hu.
The heavier spending on tech and product development would have hit Yalla's profits, but the company was able to offset that with an extra lift from higher interest rates that are bad for indebted companies but good for cash-rich, low-debt companies like Yalla. The company's interest income totaled $3.1 million in the first quarter, compared with just $50,000 a year earlier.
So, is Yalla moving quickly enough to enter its next phase, or simply being prudent in finding its way? Will its future look more like Meta, or like Tencent? Time will tell as its latest games gain momentum and try to find an audience. One thing we can say for sure is that the company is going through a transition of lower growth compared to its runaway start as a listed company in 2020 as it moves into its next phase.
The Bamboo Works offers a wide-ranging mix of coverage on U.S.- and Hong Kong-listed Chinese companies, including some sponsored content. For additional queries, including questions on individual articles, please contact us by clicking here.
To subscribe to Bamboo Works free weekly newsletter, click here