Yalla records stable revenue, prepares for next growth stage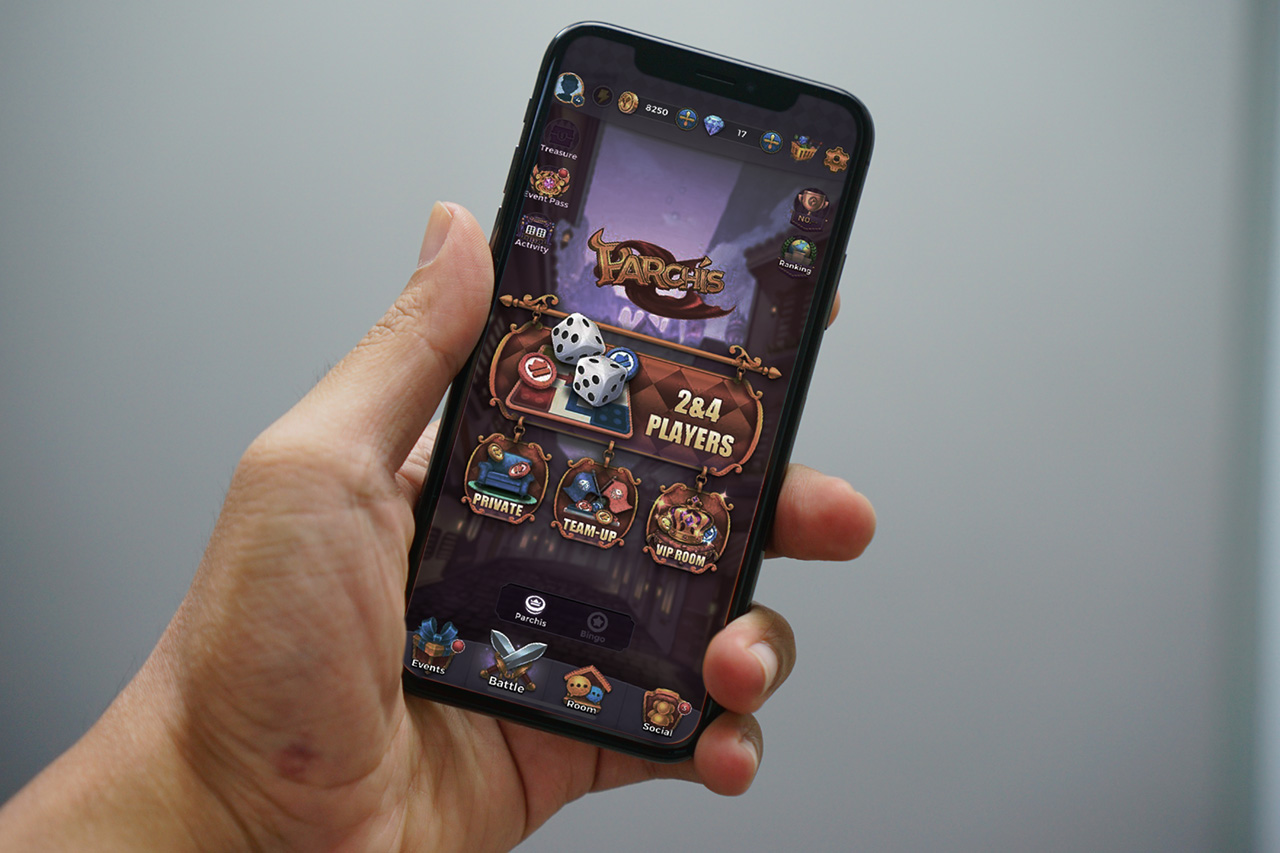 The social networking and gaming company's revenue rose despite one-off impact from the World Cup in Qatar, as it continued sowing the seeds for its next stage of growth
Key Takeaways:
Yalla Group's revenue rose 11.2% in the fourth quarter, but its profit fell 13% on heavier spending for new initiatives aimed at jumpstarting its growth
Its paying users grew 47.8% to 12.5 million during the quarter, and beta testing for its first two hard-core games wrapped up
By Doug Young
Remember that feeling the last time you flew, how the plane climbed sharply at first at takeoff, then leveled off briefly at cloud-level, before climbing steeply again to your cruising altitude?
That's the feeling you get in the latest financial report from Middle East-based social networking and gaming company Yalla Group Ltd. (YALA.US), which seems to be entering a "leveling out" phase as it fuels up for what it hopes will be an upcoming climb to its cruising altitude. The company spent much of last year planting the seeds to resume its early breakneck growth that slowed last year.
The company is trying to build strategic pillars in game development and distribution to boost its revenue streams, with the hope that it will soon start reaping major rewards in the form of strong double- or even triple-digit revenue growth that propelled it to fame in its earlier days.
Two analysts polled by Yahoo Finance expect Yalla's revenue to grow about 10% this year. That's roughly the same as its 11% growth for both the fourth quarter of 2022, and also the entire year, driven by a broader user base and greater monetization capability.
"In face of the challenges and opportunities, we are confident that for 2023, revenue will maintain the same revenue level as 2022, based on our current market condition, while we will continue to explore new growth opportunities and grow our business," CFO Karen Hu said on the company's earnings call following the release of its fourth-quarter results at the start of the week.
The word "challenges" cropped up quite a few times in the company's latest report, though not in ways you might usually expect. One unique challenge Yalla faced in the fourth quarter came from the World Cup that took place in Qatar from Nov. 20 to Dec. 8, drawing the region's and world's attention to soccer during that time and away from more usual past-times like online social networking activities to some degree.
"We witnessed a slight downward impact on user activeness primarily due to the 2022 FIFA World Cup in Qatar, which diverted our users' attention to some degree," pointed out Yalla founder and Chairman Yang Tao on the call, explaining the softness in some of the company's revenue figures for the period.
The company forecast its first-quarter revenue will be in the range of $68 million to $75 million, which would be roughly the same as the $72.3 million a year ago. The company could potentially face some impact from the start of the monthlong Ramadan holiday on March 22 at the tail end of the current quarter. The holiday, one of the holiest on the Muslim calendar, began in April last year, meaning this year's first quarter will feel an impact that wasn't there in 2022.
Seeds for future growth
All that said, we'll take a drive next back up the road that leads to Yalla's present, and look at the seeds that the company has planted over the last year in hopes of jumpstarting its growth. Back in its headiest days when it was posting triple-digit growth, the company gained big attention in 2021 as the operator of a popular voice chatting app.
The company's original chatting services that drew so much attention have been showing signs of maturing since the middle of last year. It continued that trend in the fourth quarter with 10% growth, bringing in $54 million in revenue for the period.
The company's younger gaming division helped to pick up some of the slack from the slowing voice business, growing 37% in last year's third quarter. But that growth slowed sharply in the fourth quarter to just 13%, probably at least partly due to the previously mentioned World Cup effect, with the final figure coming in at $21.1 million.
Those two elements combined to boost Yalla's overall revenue by 11.2% year-on-year in the fourth quarter to $75.1 million, which was roughly comparable to the growth rate in the previous quarter. The company has shown a strong ability lately to convert more of its users to paying status. The number of paying users increased to 12.5 million at the end of 2022, up 47.8% year-on-year.
Its net income for the quarter fell 13% year-on-year to $16.6 million, as spending on new initiatives that it hopes will fuel its next phase of growth eroded its margins.
The company, which is based in the Middle East and has a development center in China, has expanded geographically into other developing markets, with ongoing initiatives in Turkey and Latin America. It has yet to announce any revenue contributions from those markets, though it has recorded some strong interest for its apps in Latin America.
In terms of product mix, the company is also pushing strongly into instant messaging, and disclosed its YallaChat app hit the 1 million user mark during a recent promotion. But it added that much work still needs to be done on the app. The company is also making a big push into hard-core games, saying it wrapped up beta testing for its first two such titles during the quarter and will begin a second phase of testing before an eventual official launch.
Yalla's shares fell 4.5% the day after its results were announced. The stock is largely unchanged so far this year, and currently trades at about half its IPO price. Its price-to-earnings (P/E) ratio stands at 8, well behind Facebook parent Meta's (FB.US) 23 and an even higher 49 for China's Twitter-like Weibo (WB.US; 9898.HK).
The bottom line is that Yalla is certainly profitable enough and has the enviable title as the largest Middle Eastern-based online social networking and gaming company, according to a recent research report from market research firm Frost & Sullivan. But it remains to be seen how it can boost engagement from its hometown audience and expand to other markets to regain some of the earlier excitement it generated two years ago.
The Bamboo Works offers a wide-ranging mix of coverage on U.S.- and Hong Kong-listed Chinese companies, including some sponsored content. For additional queries, including questions on individual articles, please contact us by clicking here.
To subscribe to Bamboo Works free weekly newsletter, click here