Why investors are waiting to check into GreenTree Hospitality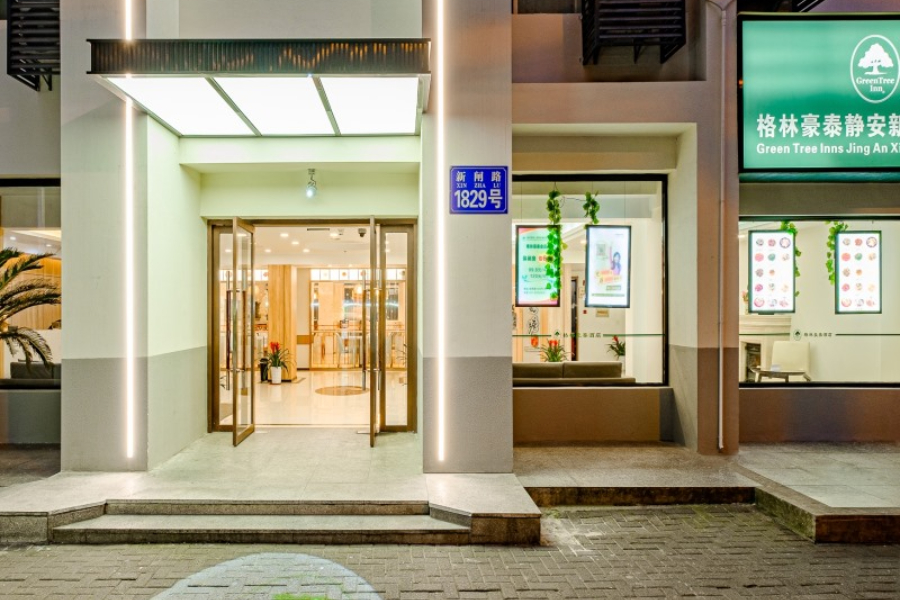 After a big rally for its stock in July as the hotel operator added restaurants to its business menu, the company's latest financial results received a more cautious reception
Key Takeaways:
• GreenTree Hospitality's revenue grew 12.1% in the first half of this year, as it returned to profitability
• Despite closing 64 restaurants, that recently acquired part of its business lost 14.1 million yuan in the first six months of 2023
By Edith Terry
GreenTree Hospitality Group Ltd.'s (GHG.US) hotel business has been rocking as Chinese tourists and business travelers return to the road with a vengeance during the country's post-pandemic domestic travel boom. Its latest earnings released last week showed China's fourth-largest hotel operator rebounded from its heavy losses of 2022 to return to the black in the first half of 2023.
Strong results for its core hotel business drove GreenTree's overall business, which also includes its newer restaurant unit acquired through two acquisitions from the company's founder in March. After losing money in the first half of 2022, GreenTree returned to a growth track this year. Its revenue rose by 12.1% year-on-year to 794 million yuan ($109 million) in the six months to June, and it returned to the black with a net profit of 177.3 million yuan.
The company's latest story contained both good news and not-so-good.
The good news came mostly from GreenTree's core hotel business, whose revenue rose 23% year-on-year to 563.2 million yuan in the six-month period. The business recorded net income of 191.8 million yuan during period, reversing a 361 million yuan loss a year earlier at the height of China's strict pandemic controls that discouraged travel.
The not-so-good news came on the restaurant side, which recorded a 14.1 million yuan loss in the first half on revenue of 232.1 million yuan, even after GreenTree closed 64 unprofitable chain restaurants, most of those based in supermarkets.
GreenTree's shares fell slightly the day after the results came out, though they've rallied since then and were up 5.4% from pre-announcement levels by Wednesday's close. Many of the small group of analysts that follow the company surveyed by Yahoo Finance rated the stock a "hold" in July and August, though they grew more bullish in September.
With a market cap of $457.7 million and price-to-earnings (P/E) ratio of 22, GreenTree clearly isn't getting as much investor love as peers like Atour (ATAT.US) or H World Group (HTHT.US), whose P/E ratios stand at 62 and 84, respectively. However, GreenTree looks healthier when compared with global market leader Marriott International (MAR.US), whose P/E ratio also stands at 22. But here we should note that Marriott's ratio may reflect the topping out of the global post-pandemic travel boom, since most of the world resumed traveling last year. By comparison, China's travel rebound is about a year behind the rest of the world, and only began after the country ended its Covid restrictions at the end of last year.
GreenTree received a more positive response when it released its first-quarter results that showed China's travel rebound was just getting underway. Its share rose by over 20% in the weeks after that announcement in early July to a high for the year. But they've tracked mostly downward since then as China's post-Covid economic rebound shows growing signs of slowing.
Money-losing restaurants
For GreenTree, the waning enthusiasm may also reflect concerns about continuing losses in its restaurant business. GreenTree also admits that consumer trends are changing in the post-pandemic world. Its two newly acquired restaurant chains, Da Niang Dumplings and Bellagio, were previously owned by GreenTree founder Alex Xu, who also has 83.9% of GreenTree's voting rights. The restaurants could represent a good complement to hotels, since demand for food services is more stable and less subject to discretionary spending than hotel stays, according to GreenTree.
The problem is that consumers are shunning supermarkets, where many of GreenTree's restaurants are located, and are increasingly enticed by standalone branded restaurants, the company said. Crowds in supermarkets and lingering fear of contagion may also be factors. Average daily sales per store in GreenTree's new restaurant business were 6,213 yuan, up 22.9% year-on-year. That wasn't enough to make the restaurant business profitable, though its losses narrowed year-on-year.
Most of the 64 restaurants that GreenTree closed in the first half of the year were in supermarkets. Standalone stores are more popular with consumers, but it will take time to reorganize, Xu said. He told investors that while GreenTree might look to open 20 to 30 new restaurants in 2023, it would "focus more on high quality growth and making sure it doesn't burn a lot of cash, and to make sure that we can catch the consumer trend."
Another potential investor turn-off could be GreenTree's history of changing business directions. A tie-up for its Argyle-branded hotel business lasted three years before ending last year in a still-unresolved dispute. A second acquisition in 2019 of 70% of a domestic hotel chain called Urban ended in a less fractious divorce when the original owner agreed to buy back the shares.
Accordingly, investors may be waiting to see if GreenTree is serious about its new restaurant venture or whether it is similarly short-lived.
Meanwhile, GreenTree's hotel business is in a sweet spot as domestic travelers return to the road for both business and leisure travel. Nearly 90% of the company's hotels are in the mid-range or economy segments, although it is expanding its more upscale segment. Xu said he expects to sign 600 new hotel contracts in 2023, with 420 new hotels in place by the end of the year.
China's travel boom was still in its infancy when GreenTree was founded in 2004, but the sector has rapidly grown over the last two decades. Chinese domestic tourists are expected to rack up 5.5 billion trips this year, and GreenTree is one of the sector's largest players with 4,108 properties across the country, mostly outside top urban centers.
After taking a heavy hit for much of 2022 due to China's strict Covid controls, the nation's hotel business has rebounded sharply and is expected to hit at least 90% of pre-pandemic levels by the end of the year, according to the Ministry of Culture and Tourism.
Reflecting that, GreenTree's revenue per available room (revpar), a standard hotel industry metric, rose 35.8% in the first six months of this year compared with 2022. Whether its strong performance on the hotel side will persuade more investors to check in, especially in light of China's slowing post-Covid recovery, remains an open question.
Have a great investment idea but don't know how to spread the word? We can help! Contact us for more details.
The Bamboo Works offers a wide-ranging mix of coverage on U.S.- and Hong Kong-listed Chinese companies, including some sponsored content. For additional queries, including questions on individual articles, please contact us by clicking here.
To subscribe to Bamboo Works free weekly newsletter, click here