What do stocks that doubled this year have in common?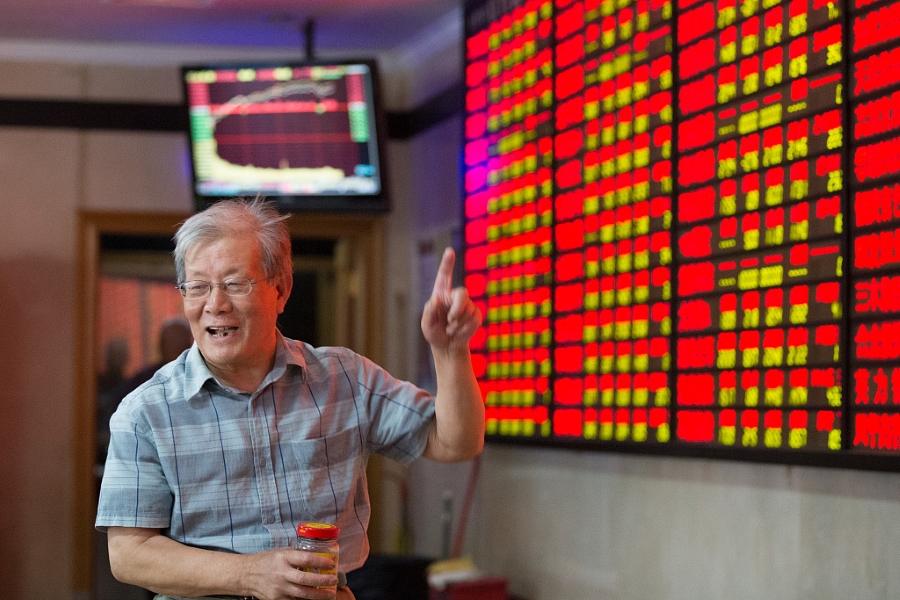 A-shares that have doubled this year are mainly small- and medium-sized companies that institutional investors typically avoid
By Research-Select
Investors buy stocks to make money, and buying stocks that ultimately double is undoubtedly any investor's dream. So, how many stocks have doubled so far this year on China's A-share markets?
Some 80 tickers have qualified as "doublers" on China's A-share market as of Aug. 11, based on a definition of increasing 100% or more, according to a strategy report from Soochow Securities.
So, what do these super-charged stocks have in common? One common denominator is their industries. Most of the stocks come from five industries – computer (15 doubled stocks), media (13), communications (9), mechanical equipment (8) and electronics (7).
Another easily identified common factor is themes. If we organize this year's 80 biggest gainers around certain labels, we find many are associated with terms like "AI application," "5G application," "AI computing power," "digital assets," "data security," "Chinese centrally state-owned enterprises," and "state-owned enterprise reform."
An Essence Securities research report on A-share stocks that tripled or more also mentions that 60% of those stocks are from main market themes for the year.
While stocks that have doubled and tripled this year are concentrated in certain industries and around certain themes, it's also indisputable that those themes change from year to year. In 2022, the group of "doublers" fell mostly into mechanical equipment (41 stocks), power equipment (32), pharmaceuticals and biologicals (25), automotive (24) and electronics (19), showing manufacturing was the most fertile ground for such big gainers.
Also noteworthy was the concentration of this year's "doublers" among small-caps, as companies with smaller market values were more resilient. What's more, most of the big gains were driven by corrections for low valuations, rather than actual earnings growth.
But big share gains driven by valuation corrections may not be particular to this year. According to the Essence Securities report, only 15% of the shares that tripled were able to triple their profits during the year. Thus, the main driving force for 70% of the shares that tripled still came from corrections to their low valuations.
In addition, this year's 80 "doublers" have all been cold-shouldered by institutional investors, including those managing index-based funds. Even the biggest gainers among such funds this year have failed to outperform the broader market. This shows that this year's shares that have doubled are a separate group from the large-holding stocks favored by institutional investors.
Perhaps more rational investors will not consider this year's stocks that have doubled as their primary targets. Still, understanding the characteristics of such big gainers can help us to better understand the market, and maintain a certain level of respect for what can and cannot be done in the current environment.
Once investors understand the concentration of this year's doubled stocks and its transitory nature, they will see that "80% of the gains are being accumulated over 20% of the time," which may help them to understand the risks of chasing stocks at high prices. Additionally, once investors realize that this year's "doublers" are getting the cold shoulder from institutional investors, they will avoid following opportunistic investors. Such realization and resulting action may better position them to buy the next wave of stocks with doubling potential.
This article was originally published by Research-Select, a research sharing platform for buy-side investors.
This commentary is the views of the writer and does not necessarily reflect the views of Bamboo Works
Have a great investment idea but don't know how to spread the word? We can help! Contact us for more details.
To subscribe to Bamboo Works free weekly newsletter, click here