VSPO's New Saudi Funding: A Warm-Up for Big-League IPO?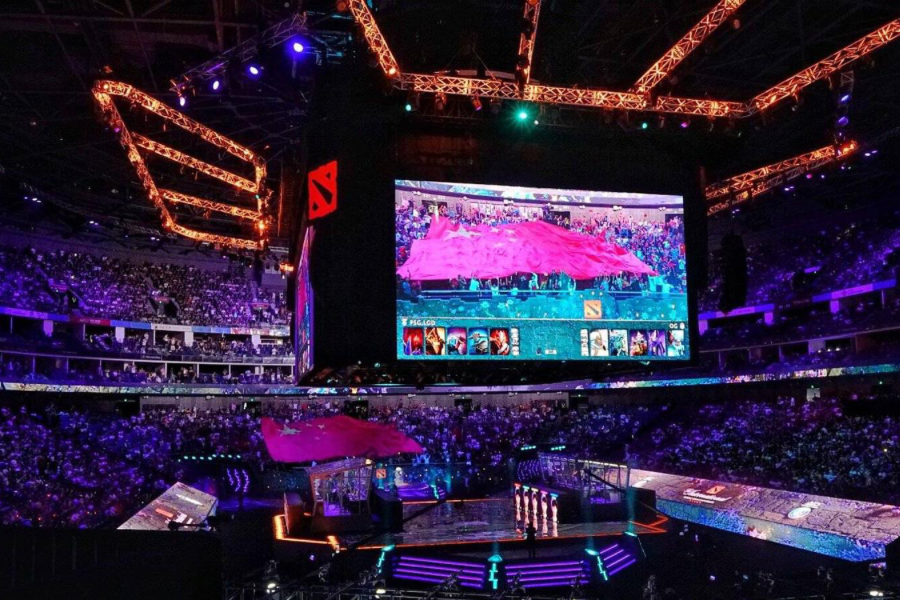 A year after filing for a Hong Kong IPO, which it later abandoned, China's largest e-sports operator is receiving a $265 million investment from a Saudi Arabian wealth fund
Key Takeaways:
Leading Chinese e-sports company VSPO has raised $265 million through a new investment by the gaming arm of Saudi Arabia's sovereign wealth fund
The deal could value the company at up to $1 billion, and could be the prelude to resuming its previous plan to list in Hong Kong
By Doug Young
Who needs IPO investors when you can get even more money from one of the world's largest sovereign wealth funds, whose chairman also happens to be an avid gamer?
That seems to be the sentiment at Chinese e-sports giant VSPO, which late last week announced it will sell a major stake of the company to Saudi Arabia for $265 million. The actual investor is Savvy Games Group, which is the 100%-owned gaming arm of Public Investment Fund (PIF), Saudi Arabia's sovereign wealth fund.
This investment has quite a few interesting angles, including foreshadowing a possible IPO bid by VSPO later this year. It also reflects a recent trend of Middle Eastern investment heading to China, and of Saudi Arabia's own particular interest in becoming a global gaming hub. Last but not least, it represents a sort of "coming of age" for e-sports, which consists of massive online tournaments for popular games, and looks poised to become a major new branch of the global gaming industry.
We'll address each of those points one by one, starting with the potential for a relatively large IPO by the company later this year. VSPO made no mention of such a listing, but actually filed for a Hong Kong listing about a year ago under the slightly different name VSPN Group Ltd.
That application later lapsed, but it contained some basics on the company's business that remain in old media reports, even though the application itself has been removed from the Hong Kong Stock Exchange's website. Neither VSPO nor the Saudis disclosed how much Savvy Games will get for its investment, though they said Savvy will become the company's largest outside investor.
The previous IPO prospectus showed that VSPO's current largest outside investor is Chinese gaming giant Tencent (0700.HK), which held about 13.5% of the company at the time. Other investors include Morgan Stanley, Susquehanna International, and China's No. 2 short video company Kuaishou (1024.HK), which has a major gaming agreement with Tencent.
The previous prospectus showed that VSPO earned about 1.3 billion yuan ($189 million) in the first nine months of 2021, which was up 144% year-on-year. It lost 317 million yuan for the period. Annualizing the revenue figure and assuming roughly 100% growth last year would mean the company posted revenue of about 3.5 billion yuan in 2022.
To get VSPO's latest valuation, we can liken its price to sales (P/S) ratio to Kuaishou and Huya (HUYA.US), two relatively similar peers that currently trade at ratios of 2.5 and 0.84, respectively. Presuming that VSPO would fall somewhere in between, probably in the 1.5 to 2 range, the company would be valued at as much as just over $1 billion, putting it in the "unicorn club" of startups worth more than $1 billion.
That means Savvy Games probably got a roughly 25% stake in exchange for its latest investment, which the two sides say is the largest such direct investment in the history of e-sports. The earlier IPO application was backed by big names including BofA, CICC and Credit Suisse, meaning it was almost certainly targeting more than $100 million in fundraising.
IPO relaunch?
The timing of this latest funding, combined with vastly improved investor sentiment now compared with a year ago, leads us to believe this new deal is probably a precursor to a relaunch of VSPO's IPO bid later this year. That could happen in Hong Kong, though New York could also be a strong contender now that some previous obstacles keeping Chinese companies away from Wall Street have been mostly removed. If we were betting, we would probably put our money on New York.
Such a listing would probably attract major investor interest due to the rapid growth of e-sports worldwide and the company's dominant position in China, where it holds 70% of the premium e-sports market, according to its earlier prospectus. The global e-sports market was worth nearly $1 billion in 2019, and is expected to reach $1.6 billion by 2024, according to Statista.
VSPO's earlier prospectus said the company holds the rights to stage tournaments for 29 different games, including popular titles like "Honor of Kings," "PUBG Mobile" and "League of Legends." The latest announcement stresses the company doesn't just operate in China, and does business in most other major markets throughout the world.
It said one of the places it will use the new funds for expansion is the Middle East, which is home to Savvy Games. Savvy was set up in 2021 to invest in gaming and e-sports, and has stakes in such global giants as Nintendo, Activision Blizzard, Electronic Arts and Embracer. It's chaired by Saudi Crown Prince Mohammed bin Salman, who is reportedly an avid gamer. Prince Mohammad has said he wants to turn his country into a gaming hub as part of a diversification from its reliance on oil, and hopes the industry can contribute 1% of the country's GDP by 2030.
Finally, we should note that this deal really does seem to represent a certain "coming of age" for this industry that has lived largely in the shadows up to now. "Today e-sports has gradually taken on a global scale to become an emerging competitive sport with great industry innovation and social and cultural value," said Tencent senior vice president Ma Xiaoyi, summarizing that sentiment.
VSPO was founded just seven years ago, reflecting the industry's relative youth. It said it will use the new funds not only to expand geographically, but also to invest in cutting-edge technologies like virtual reality (VR), augmented reality (AR) and artificial intelligence (AI).
A relaunch of the company's IPO would give us access to some of its more recent financials, including whether VSPO is getting any closer to profitability. But given this major new Saudi investment, combined with its potential to raise another $100 million to $200 million in a new IPO, we expect the company doesn't lack cash and is probably more focused on expansion for now rather than near-term profitability.
To subscribe to Bamboo Works free weekly newsletter, click here