Unpaid debts, fleeing directors leave Sino-Ocean Group in dire straits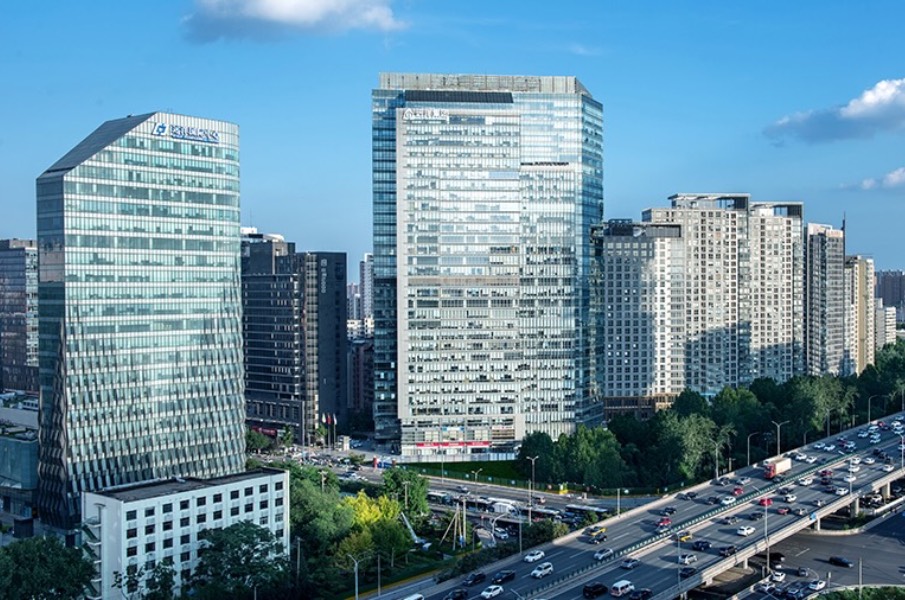 The heavily-indebted developer is betting its life on future property sales after halting repayment of its offshore debt
Key Takeaways:
Sino-Ocean Group's interim loss this year ballooned to nearly 18.4 billion yuan, a 16-fold increase from a year earlier
The developer is also sitting on 91.9 billion yuan in short- and long-term borrowings, with a net debt ratio of 326%.
By Lau Chi Hang
Its name may evoke images of majestic ocean liners, but Sino-Ocean Group Holding Ltd. (3377.HK) looks more like a sinking ship these days. The property developer is rapidly joining its peers being dragged down by heavy debt loads exacerbated by China's slumping real estate market.
Sino-Ocean announced earlier this month it was suspending all of its offshore debt payments due to liquidity constraints pending a broader restructuring. At the same time, it said trading of its offshore U.S. dollar bonds on the Hong Kong Stock Exchange would be suspended from Sept. 15.
With insurance champion China Life (2628.HK; 601628.SH) as one of its top shareholders with nearly 30% of its stock, many previously believed that Sino-Ocean, a huge company with abundant land reserves, was unsinkable. As if to show off that status, the company even bailed out a troubled subsidiary of Redstar Macalline (1528.HK) by buying 70% the company for HK$4 billion in 2021. No one could have imagined then that such a superhero would soon be needing its own white knight.
Sino-Ocean's woes put it alongside a growing list of former superstars that have defaulted on their debt, including China Evergrande (3333.HK) and more recently Country Garden (2007.HK).
Ballooning losses
Despite continually rolling over its maturing debt over the past year, investors didn't really know the magnitude of Sino-Ocean's woes until it announced its interim results in August. In the first half of the year, the company lost nearly 18.4 billion yuan, ballooning from a 1.1 billion yuan loss a year earlier.
Nearly 11.3 billion yuan of the most recent loss owed to a net impairment loss on financial assets as the group made provisions for expected credit losses on trade and other receivables.
Like many of its peers, Sino-Ocean has been heavily indebted for quite a while, with its net debt ratio reaching 183% at the end of last year. But that soared even higher to 326% at end of June this year. The company's long- and short-term borrowings totaled 91.9 billion yuan by the end of June. With its cash on hand down 32% year-on-year to just 3.15 billion yuan and 4.5 billion yuan in restricted bank deposits at the middle of the year, the company clearly lacks the resources to service its debts.
Principal repayments aside, interest expenses have also been a big headache for the developer. As global interest rates soared over the last year, Sino-Ocean's average interest rate rose to 5.78% in the first half of this year from 5.07% a year earlier, boosting its total interest expenses during the latest period by nearly 13% to 2.7 billion yuan.
Adding to its woes, seven of the company's directors left its board in the middle of the year, including four out of five of its non-executive directors and three out of five independent directors, in what looks like a classic case of people leaping from a sinking ship.
Uncertain survival
When Sino-Ocean reported its results at the end of last year, its auditor, BDO, wrote there was significant uncertainty about the company's ability to continue operating. BDO pointed out that Sino-Ocean suffered a loss of 15.65 billion yuan last year and had net operating cash outflow of 15.53 billion yuan, and that the company only had 4.6 billion yuan in cash and cash equivalents, even as it characterized 22 billion yuan of loans from banks and financial institutions as current liabilities.
As its troubles mounted, Sino-Ocean has been taking decisive action to try to salvage its ship. Last year it sold off its 50% interest in its Sino-Ocean Taikoo Li Chengdu mall project and related property management company to Hong Kong's Swire Properties (1972.HK) for nearly 5.5 billion yuan. It also continued to withdraw from or sell other projects, including the first phase of a real estate project in Beijing's Central Business District, and a 10% stake in the China Life Financial Center in Beijing, for a cumulative total of nearly 14 billion yuan in cash.
In May of this year, the developer even sold its interest in the Beijing We-Life Plaza for nearly 2 billion yuan to Easyhome, though it will only receive about 350 million yuan after deducting debt and transfer-related costs.
Summer sales plunge
A desire to sell off assets to pay one's debts may be noble and necessary. But finding buyers in the current depressed market isn't easy, even when selling at a loss, as more than 80% of Sino-Ocean's debt-heavy peers try similar tactics. What's more, the dwindling number of stronger developers that could make such purchases are acting cautiously over concerns about a long winter ahead. Add to that concerns that prices could drop further still, and it's not difficult to see why there aren't many buyers right now.
Sino-Ocean's fate lies largely with its creditors, as well as in its ability to sell property. Improving sales can not only provide needed cash, but also show creditors the company is capable of repaying its debts if it has enough time, encouraging them to work together on debt restructuring.
But reality is hardly syncing with such an outcome, as reflected by Sino-Ocean's declining sales. The company's 35.66 billion yuan in sales in the first half of the year was down 17% year-on-year, but still looks acceptable. But sales took a sharp turn for the worse starting in July, totaling only 2.5 billion yuan for the month, down 72% from nearly 9 billion yuan from a year earlier. Things got even worse in August, with sales tanking 78% to just 1.97 billion yuan. Those two weak months mean Sino-Ocean's cumulative sales from January to August totaled 40.1 billion yuan, down 34% drop year-on-year.
Have a great investment idea but don't know how to spread the word? We can help! Contact us for more details.
The Bamboo Works offers a wide-ranging mix of coverage on U.S.- and Hong Kong-listed Chinese companies, including some sponsored content. For additional queries, including questions on individual articles, please contact us by clicking here.
To subscribe to Bamboo Works free weekly newsletter, click here