U.S. gives failing marks to independent auditors of New York-listed Chinese companies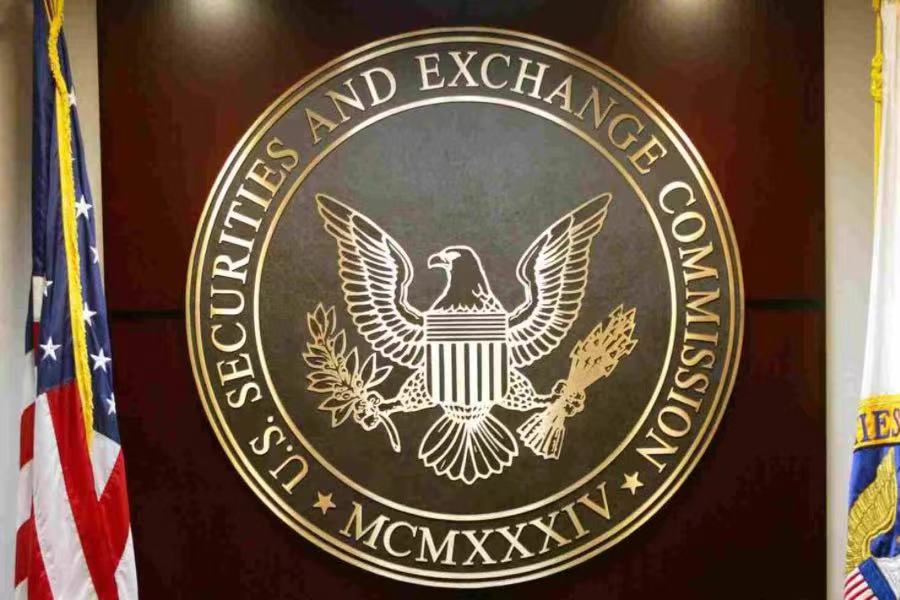 The accounting arm of the U.S. securities regulator found major problems with work done by two independent auditors for seven of eight Chinese companies it inspected
Key Takeaways:
The accounting arm of the U.S. securities regulator found major problems with the independent audit work done for seven of eight U.S.-listed Chinese companies it inspected
The PCAOB said the deficiencies uncovered last fall under a new U.S.-China information-sharing agreement are common for such first-time inspections
By Doug Young
One step back, after two steps forward.
That's the bottom line in a new update from the U.S. regarding a landmark information-sharing agreement signed last August between the U.S. Securities and Exchange Commission (SEC) and the China Securities Regulatory Commission (CSRC). That agreement marked a major step forward in cooperation between the two sides to better police U.S.-listed Chinese companies. The pair made another major step forward when they worked together to conduct their first audits under the new agreement last September.
But the latest update issued Wednesday by the Public Company Accounting Oversight Board (PCAOB) looks a bit more ominous, even though the SEC's accounting arm tried to downplay the seriousness of its own assessment.
The PCAOB was quite praiseworthy of China's securities regulator when it issued its initial assessment regarding implementation of the information-sharing agreement in December. It commended the CSRC for giving a team of more than 30 PCAOB inspectors "complete access to inspect (and) investigate Chinese firms for first time in history," after the team inspected independent audit work for eight U.S.-listed Chinese companies last fall in Hong Kong.
That assessment remained intact in the latest report, or at least the PCAOB didn't raise any new concerns about access to the independent audit records for U.S.-listed Chinese companies. Instead, the latest report took direct aim at the poor performance of two of the auditors used by those companies, the mainland-based KPMG Huazhen LLP, which is affiliated to global giant KPMG; and PricewaterhouseCoopers in Hong Kong, which is affiliated with PwC.
Those two are the independent auditors for about 40% of U.S.-listed Chinese companies, and were targeted by the PCAOB in its first round of inspections. They hardly received high marks for their auditing handiwork.
The PCAOB said its team found significant problems with all four of the audit engagements conducted by KPMG Huazhen in its review. PwC Hong Kong was only slightly better, with three out of four of its engagements reviewed by the PCAOB also showing significant problems.
"Both reports show unacceptable rates of Part I.A deficiencies, which are deficiencies of such significance that PCAOB staff believe the audit firm failed to obtain sufficient appropriate audit evidence to support its work on the public company's financial statements or internal control over financial reporting," PCAOB Chair Erica Y. Williams said in the update.
She went on to call such deficiencies "unacceptable," though was quick to try to soften the criticism.
"At the same time, it is not unexpected to find such high rates of deficiencies in jurisdictions that are being inspected for the first time," she said. "And the deficiencies identified by PCAOB staff at the firms in mainland China and Hong Kong are consistent with the types and number of findings the PCAOB has encountered in other first-time inspections around the world."
The update went on to say the PCAOB is preparing for a new round of inspections this year of the remaining auditors of U.S.-listed Chinese companies, which presumably include the local Chinese or Hong Kong affiliates of Ernest & Young and Deloitte, which also do such audits. We suspect those and any others the PCAOB inspects for the first time are likely to yield similarly poor results.
Tough bosses
Investors didn't seem too worried about the PCAOB's less-than-stellar assessment, with the iShares MSCI China ETF (MCHI.US) dropping 0.4% on Wednesday, while the Invesco Golden Dragon China ETF (PGJ.US) actually rose 0.1%. But both indexes are down year to date, and are sharply down from highs reached in late January and early February following an initial rally fueled by the signing of the original information-sharing agreement and positive December assessment from the PCAOB.
Truth be told, we're not at all surprised by the PCAOB's failing grades for both KPMG Huazhen and PwC Hong Kong. That's because these auditors were allowed to hide behind China's ban on providing their audit records to SEC inspectors for years, meaning they basically had a blank check to do whatever they wanted without fear that their work might be reviewed by U.S. inspectors.
Then, there's also the aggressive accounting often practiced internally by many Chinese startups, which, for example, can make their revenues look inflated and downplay problems like uncollected bills. While most U.S.-based auditors would never allow such practices, the China-based auditors were probably willing to accept them to get business from the many Chinese companies that often engage in such aggressive accounting.
We can't really comment on the reasons for the auditors' shortcomings, which could have been due to anything from genuine errors to lack of thoroughness or other factors. But either way, they probably felt confident any such shortcomings wouldn't be uncovered because they knew their work would never be examined by any regulators in the past.
The PCAOB was quite direct in saying the auditors will need to make some rapid improvements or risk being barred from auditing U.S.-listed companies in the future. "If violations are found, our enforcement staff will not hesitate to recommend sanctions, including imposing significant money penalties and barring bad actors from performing future audits," the PCAOB said.
So, where does all this leave us?
The bottom line is that any major shift like this one, where companies suddenly go from relatively untouchable to being held much more accountable, will clearly require some big adjustments. The big independent auditors are now officially on notice that many of their earlier lax practices will no longer be acceptable, and they need to improve their acts substantially.
At the same time, the latest update is relatively encouraging in only criticizing the two auditors, and not the actual information-sharing agreement or the Chinese regulator's role in implementing the deal. At the end of the day, it's still possible that one or more of the independent auditors could get punished for failing to meet PCAOB standards. That would certainly be a major setback for the auditor involved, but seems unlikely to derail future U.S. listings by Chinese companies.
To subscribe to Bamboo Works free weekly newsletter, click here