Tam Jai ladles up its rice noodles overseas as its home markets slow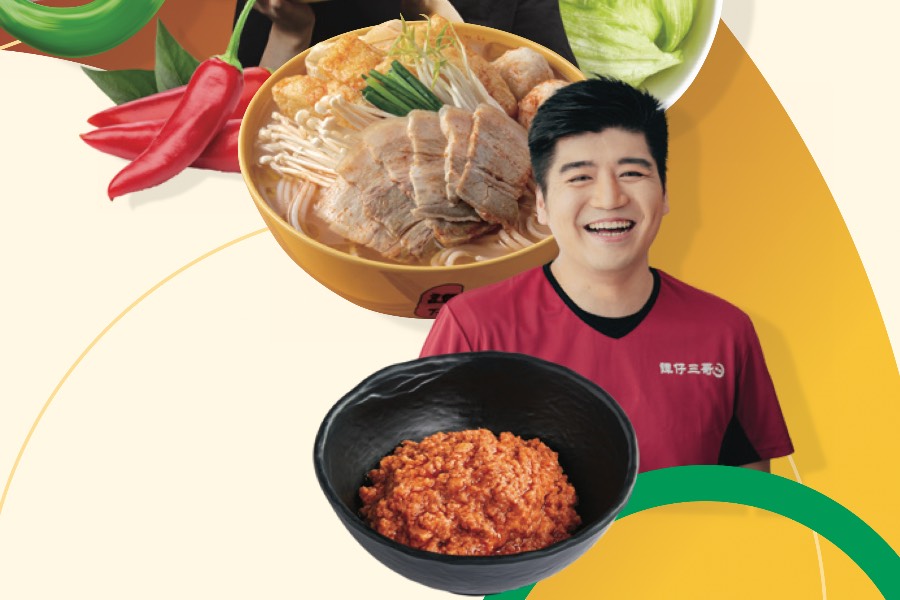 Hong Kong's top rice noodle chain is looking to new markets and a wider product portfolio to keep growing in the face of China's economic slowdown
Key Takeaways:
Tam Jai is slowing down its expansion in Hong Kong and Mainland China, and eyeing overseas markets in Australia and the Philippines
The company received rights to open Marugame Udon noodle stores in Hong Kong as part of its effort to expand beyond its traditional rice noodles
By Li Shi Ta
No sooner have they bounced back from the pandemic, then Hong Kong restaurants are having to contend with a new challenge from China's slowing economy. In the face of such challenges, Hong Kong's own Tamjai Mixian is looking for a better recipe for longer-term sustainability by expanding overseas, serving up its trademark rice noodles on foreign shores as far away as Australia.
Tam Jai is famous for its specialty spicy Yunnan rice noodles, which are widely recognized not only for their flavor but also their affordability and authenticity. A typical customized bowl costs just HK$30 ($3.85), making the chain a popular place for cheap eats since its inception in 1997.
Tam Jai began as a family operation, and was later split into two brands: Tamjai-Yunnan Mixian and Tamjai Samgor Mixian. The business was acquired in 2017 by Japan's Toridoll Holdings, which took the operator public four years later in Hong Kong as Tam Jai International Co. Ltd. (2217.HK). Now, after serving up fare for locals for more than two decades, the company has begun taking its show on the road.
Competitive landscape
Tam Jai International's latest results released last week show why the company is looking overseas. Its revenue rose 10% year-on-year to about HK$1.39 billion for the six months through September, driven by the addition of a net 14 new restaurants to its network. Its profit for the period fell 1.4% year-on-year to HK$81.63 million, largely due to the loss of a government subsidy in the year-ago period during the pandemic. Excluding that, its profit for the period would have jumped 153%.
While that may look good, the company has underperformed Hong Kong's broader catering industry in terms of the recovery. The city's Census and Statistics Department data show Hong Kong's catering industry grew 12.5% in the third quarter and 24.3% in the second. Rival fast food chain Café DeCoral (0341.HK) also outperformed Tam Jai International by posting 84% profit growth in its interim report, and threefold growth excluding the pandemic-related subsidy.
Tam Jai's laggard performance owes mostly to a slow recovery for its core Hong Kong operations. The company pointed out the local catering sector faced a complex and challenging environment in the first half of its latest fiscal year despite the pandemic's end. Specifically, Hong Kong eateries failed to catch all the benefits of the post-pandemic rebound as many local residents took advantage of the end of travel restrictions to visit nearby Mainland Chinese cities, especially on weekends.
In the first half of this year, revenue in Hong Kong's catering industry only grew by 8.2% to nearly HK$1.3 billion, lagging the 12% annual growth rate from the last five fiscal years, which also included the pandemic.
Outside Hong Kong, Tam Jai has opened seven restaurants on the Mainland this year, mostly in nearby Guandong province in cities like Guangzhou, Dongguan, Zhongshan and Zhuhai, bringing its Mainland total to 24. Its Mainland revenue in the first half of its fiscal year grew by a sizable 58.6% as China relaxed its Covid restrictions later than most places. Overseas, its revenue in Singapore and Japan grew by 38.8% and 22.2%, respectively, both outperforming Hong Kong.
Tam Jai's operating loss in its non-Hong Kong markets dropped by a considerable 68.3% in the first half of its fiscal year to around HK$5.35 million. The company said it has revised its plan on use of its IPO proceeds to better support its overseas expansion. Instead of using funds previously earmarked for its global expansion to open more self-operated restaurants, it has decided to set up more jointly operated and franchised outlets overseas.
Entering Australia
Tam Jai announced on Nov. 1 that it formed a joint venture with ST Group (DRX.SI) to explore the Australian market. Listed in Singapore, ST Group holds exclusive franchise and licensing rights for nine international brands, including IPPUDO and Gong Cha, with a total of 173 restaurants in regional markets. Tam Jai will hold 49% of the new joint venture, which would be licensed to operate Tamjai Samgor Mixian stores in Australia and New Zealand.
Just three months earlier in August, Tam Jai also signed an agreement with a subsidiary of Suyen Corp. to enter the Philippine market through a franchising partnership.
As the Mainland Chinese economy slows, the company plans to dial back its pace of expansion there for the remainder of its current fiscal year through next March. It's also worth noting the company now has just 10 restaurants in the southern boomtown of Shenzhen, just across the Hong Kong border, after it closed three due to lackluster performance.
In addition to its geographic expansion, Tam Jai is also experimenting in new products outside its core rice noodles. In Hong Kong, the company has clinched a franchise agreement with its Japanese owner to operate Toridoll's Marugame Udon restaurants in Hong Kong for three years. It said the move into udon would help it expand in Hong Kong, adding that Toridoll's extensive knowledge and experience in udon will reduce the time and funding it needs for its initial investment.
Since first investing in Tam Jai in 2017, Toridoll has helped the Hong Kong brand expand to Japan through a franchising partnership. Marugame Udon already has 11 restaurants in Hong Kong, with Tam Jai charging restaurant management fees and helping to operate the outlets. Tam Jai will further expand the chain in the city using the franchise model.
Investors aren't too hot on Tam Jai at the moment, with the company's stock down by roughly half this year. It currently trades at a price-to-earnings (P/E) ratio of just 13, well below the 53 for Café de Coral and 22 for Haidilao (6862.HK), operator of one of China's top hotpot chains. That shows investors may still be skeptical of the company's global expansion, and need to see more concrete results before giving Tam Jai a place at the table for leading regional restaurant stocks.
Have a great investment idea but don't know how to spread the word? We can help! Contact us for more details.
The Bamboo Works offers a wide-ranging mix of coverage on U.S.- and Hong Kong-listed Chinese companies, including some sponsored content. For additional queries, including questions on individual articles, please contact us by clicking here.
To subscribe to Bamboo Works free weekly newsletter, click here