Star-Backed MedSci Healthcare Takes New Stab at IPO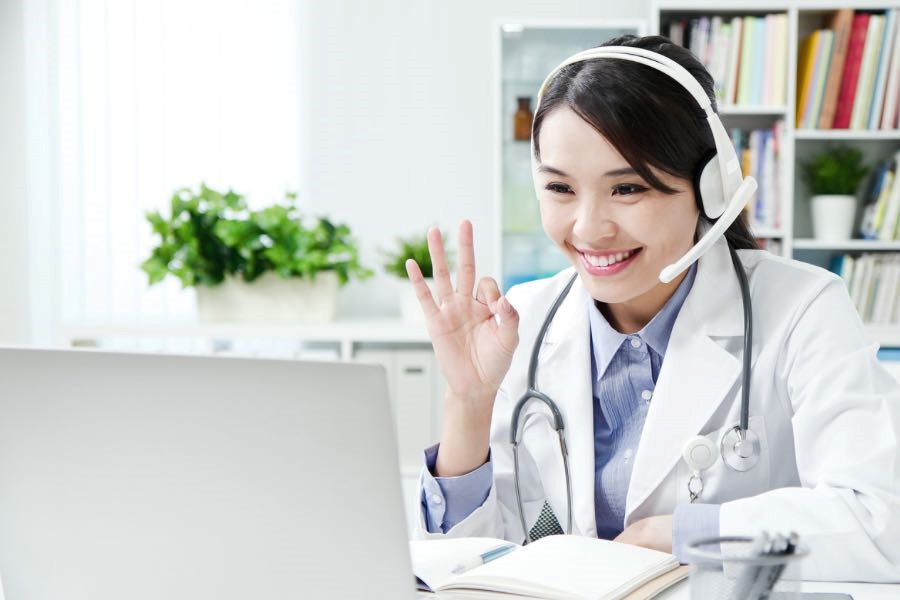 The online physician platform that counts Qiming and Tencent as investors has made its second filing for a Hong Kong listing
Key Takeaways:
MedSci Healthcare has filed a second application for a Hong Kong IPO less than a month after its original application expired
Tencent invested 300 million yuan in the company last year, raising its valuation to 4.3 billion yuan
By Tina Yip
It was a sellers' market for much of the last two years if you had shares to offer in anything even remotely connected to the world of internet-based value-added service startups known as "Internet +". Even money-losing companies, or barely profitable ones, were snapped up at inflated valuations by investors who believed in their big growth potential.
Fast forward to the present, when China's stepped-up policing of internet companies for anti-competitive practices and data security risks has caused such startups to rapidly lose their luster. That's scared off private equity that used to be the group's main feeding source, forcing some to pursue IPOs, even in the current dismal market.
The latest to follow that path is online physician platform MedSci Healthcare Holdings Ltd., backed by tech giant Tencent (0700.HK) and well-known private equity firm Qiming Venture Partners. Earlier this month the company made its second filing for a Hong Kong IPO, including updated financials for the first five months of 2022. MedSci said it plans to use proceeds to upgrade its services, enhance its technical capacity and improve its AI infrastructure.
Founded in 2012, MedSci runs an internet service that uses big data and AI technologies to connect physicians and patients, as well as pharmaceutical and medical equipment companies. By the end of May, its key MedSci platform had 2.8 million registered physicians and 2.7 million average monthly active users. The company brings physicians and patients together as a service. It then uses the big data it collects to performs precision marketing for pharmaceutical and medical equipment companies to meet the needs of physicians, hospitals and insurance companies.
Third-party data cited in its prospectus shows the company ranks second in China's physician platform-based digital healthcare marketing market with 13.8% share last year. Its business consists of four parts: precision omni-channel marketing solutions, physician platform solutions, real world study (RWS) solutions, and various innovative products and services for physicians, hospitals and non-profit organizations.
Its revenue has risen steadily in the past three years, growing from 165 million yuan ($23 million) in 2019 to 298 million yuan last year, with more than 60% of the total coming from omni-channel marketing solutions. The company continued to post strong growth this year, with revenue up 33.4% year-on-year in the first five months. But among its four main businesses, RWS posted unusually strong 123% growth to nearly 20 million yuan. Meanwhile, omni-channel marketing solutions revenue grew by a slower 21.2% to 69.1 million yuan, dropping its share of total revenue to 57.4%.
RWS solutions involve the systematic collection of data on medicine and medical equipment in real-world clinical environments and scenarios for later use in evidence-based medical and clinical epidemiological studies. Such data can then be used for instructive purposes by doctors and help pharmaceutical and medical equipment companies better market their products.
China's RWS solutions market is growing rapidly, expanding from just 20 million yuan in 2017 to 700 million yuan last year. It is expected to continue its exponential growth for the next few years to reach 7.4 billion yuan in 2025, representing a compound annual rate of 77.3%. With that kind of growth as an engine, MedSci estimates that its RWS solutions business will also grow rapidly and become one of its biggest revenue sources.
Into the red
As an internet company, MedSci boasts margins that would be the envy of many of its lower-tech medical peers. Its gross margin last year was 63.8% and fell slightly to 61.6% by the end of May, slightly lower than the 70% for its peer Medlive Technology (2192.HK).
Many tech companies have suffered from declines in fair value of their convertible and redeemable preferred stock as fading investor interest has caused their values to stagnate and even fall. MedSci Healthcare is no exception. The company reported profits in 2019 and 2020. But a 191 million yuan fair value loss caused it to report a loss of 151 million yuan last year. Another fair value loss of 91.38 million yuan also pushed the company into the red for the first five months of this year, accounting for the vast majority of its 98.06 million yuan net loss for the period.
The company has previously had little trouble finding eager investors. It won 70 million yuan from Qiming for its series-A funding in 2015, selling shares at 49.6 yuan each. It raised another 300 million yuan in series-B funding in September 2020, selling shares for more than four times that amount at 206.3 yuan, sending its valuation to 2.1 billion yuan.
Last October, internet giant Tencent invested another 300 million in the company's series-C round, again doubling the valuation to 4.3 billion yuan by paying 397.9 yuan per share. Qiming and Tencent now hold 9.97% and 6.98% of the company's pre-IPO shares, respectively.
But things have gone sour this year as Hong Kong stocks plummeted, led by big declines for tech and medical stocks, many of which have lost half their value and more. Sentiment has been especially weak for medical stocks, many of those from money-losing companies.
MedSci's latest valuation of 4.3 billion yuan and its 298 million yuan in revenue last year give the company a price-to-sales (P/S) ratio of 14.4 times. That's lower than Medlive Technology's 20.7 times, though much higher than a far more modest 2.9 times for Ping An Healthcare and Technology (1833.HK). Against such comparisons, MedSci company could have difficulty maintaining its high valuation in the current market.
Perhaps the company hopes the pedigree from Qiming and Tencent will support its high image of itself. But it's also quite possible it might have to settle for far less, like most medical stocks that have listed this year. Investors will have the final say, and much could depend on whether they like MedSci's prospects and also on whether the stock market can continue its recent rally.
To subscribe to Bamboo Works weekly free newsletter, click here