Sihuan Pharma's Botox Beauty Bid Suffers Covid Wrinkle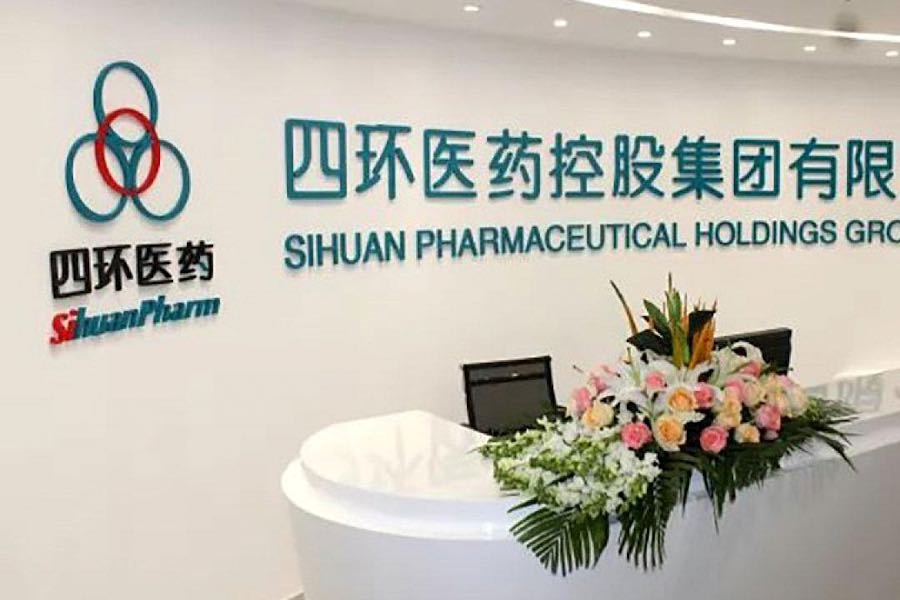 The cardiovascular and cancer drug maker's recent shift to the medical beauty business was doing well at first, but struggled last year
Key Takeaways:
Sihuan Pharmaceutical's recent move into the medical beauty business isn't adding much to its revenue, as the company said it expects to report a huge loss last year
The company's two innovative drug development units are doing well, and one is set for a standalone listing on China's Nasdaq-like STAR Market
By Molly Wen
China's relentless drive to make drugs more affordable through centralized buying and other policy moves is pushing generic drug makers, whose products already carry famously thin margins, in different directions to ensure their future viability.
Some leaders like Hengrui Medicine (600276.SH) and Chia Tai Tianqing Pharmaceutical are investing heavily in development of their own drugs, while others like CSPC Pharmaceutical (1093.HK) are licensing new drugs from others. But Sihuan Pharmaceutical Holdings Group Ltd. (0460.HK) is striking its own new path with a foray into medical aesthetics, a highly discretionary medical spending area whose products are unlikely to become subject to government price controls anytime soon.
But its transition has been far from beautiful. Earlier this month, the company warned it expects to report its 2022 revenue fell 25% or more, as it lost 2.6 billion yuan ($383 million) for the year. It attributed the revenue decline to government policy changes, China's sagging economy and supply chain shocks resulting from global conflicts and China's own harsh Covid-19 control measures.
The warning raises the question of whether Sihuan's revenue spike in 2021 was the result of big potential for its new medical aesthetics foray, or just a flash in the pan. Banking on strong growth for its medical beauty products, the company logged 33.6% revenue growth in 2021 to 3.3 billion yuan, with a net profit of 417 million yuan. Medical beauty products contributed 400 million yuan of the total, up by 1,383% from 2020.
The company's medical beauty mainstay is Letybo, a generic form of the wrinkle-reducing Botox, which Sihuan has exclusive distribution rights for and bought to market in February 2021. The drug was the fourth type-A Botox product approved for sale in China. Banking on Letybo, Sihuan called 2021 a major turning point for the company, reflecting its successful transition from a traditional generic drug maker to a medical aesthetic company.
But the bloom quickly fell off the rose as demand for cosmetic surgery plunged last year amid frequent Covid disruptions and China's broader economic slowdown. In the first half of 2022, Sihuan's medical aesthetic products brought in just 98.60 million yuan in revenue and 41.60 million yuan in profit, down by 61.8% and 79.1%, respectively, from year-ago levels.
Dying business
Sihuan went public in Hong Kong in 2010, and is still one of China's biggest suppliers of cardiovascular prescription drugs. Like most traditional drug makers in China, it started out making generic drugs, and that business still accounted for 84% of its revenue and contributed 683 million yuan in segment profit in the first half of last year. But the company reported a net loss of 95.90 million yuan for that period, mainly the result of spending 457 million yuan on R&D, mostly for development of innovative drugs.
The company's core generic drug business has been coming under pressure as China tries to stamp out abusive practices such as overprescribing some drugs. In 2019, the nation's National Health Commission released a catalogue of key nationally regulated drugs to discourage such practices. The catalogue was a sort of "black list" that signaled for others in the medical community to avoid using such products.
The list included seven of Sihuan's drugs, which contributed nearly 80% of its revenue in 2018 and 2019. As local governments removed these drugs from insurance coverage and doctors refrained from prescribing them, their sales plummeted.
At the same time, China's centralized bulk procurement program, which the country is using to make drugs more affordable, is something the nation's drug makers can't afford to ignore. Companies whose key products aren't included tend to see their sales drop sharply as hospitals and doctors opt for products in the program. But even when products are included, the huge discounts demanded by the government make them far less profitable.
As a result, Sihuan has been slowly selling off its traditional generic drug business. Last April, it sold off a stake in its Beijing Xuansheng Pharmaceutical generic digestive drugs business for 118 million yuan.
As the pressure grows on its traditional generic drug business, Sihuan is trying to use its former cash cow to feed its transition to innovative drug development and aesthetic medicine. In its latest profit warning, it said it was making progress in that transition to innovative drug development and medical aesthetic, and that it was implementing a strategy announced last July to sell off some or all of its older generic drug assets. It added it planned to sell those generic drug assets over the next 12 to 24 months.
Innovative drug development
Aside from pivoting to medical aesthetic drugs, Sihuan is also moving strongly into development of its own innovative drugs. It has two major innovative drug development platforms, Xuanzhu Biopharmaceutical, focusing on digestive diseases, cancer and non-alcoholic steatohepatitis (NASH); and Jilin Huisheng Biopharmaceutical, with more than 40 drugs under development for the treatment of diabetes.
Last September, Sihuan announced it had applied to split off Xuanzhu Biopharmaceutical for a separate listing on Shanghai's Nasdaq-style STAR Market, and that its application was accepted by the exchange. It has also disclosed that one of its seven drugs in clinical or post-clinical development stages was under review by the National Medical Products Administration (NMPA) for marketing approval.
At the same time, Jilin Huisheng Biopharmaceutical has also been busy raising its own funds. It raised 580 million yuan in its series A+ financing on Jan. 3, valuing it at 5.58 billion yuan.
Sihuan itself is quite cash-rich, reporting it had 5.1 billion yuan in cash at the end of last June. Reuters cited sources last May saying that China Resource Group was in talks to take Sihuan private at a valuation close to $3 billion, but Sihuan denied it was contemplating such a move.
A sagging share price as its performance stumbles has left Sihuan currently valued at just HK$10 billion ($1.3 billion). Its estimated 2022 revenue of 2.47 billion yuan in the profit warning gives the company a price-to-sales (P/S) ratio of about 3 times, close to the 3.2 times and 2.2 times of CSPC Pharmaceutical Group and Luye Pharma Group (2186.HK), respectively. But P/S ratios for Bloomage BioTechnology (688363.SH) and Imeik Technology Development (300896.SZ) are much higher at 9.9 times and 69 times, respectively, showing medical aesthetics is quickly winning over investors.
Investors could make some big returns if Sihuan can catch up with the other medical aesthetic companies after selling off its declining generic drug arm. But as always, execution is key, and the company will need to sell off those assets in an orderly way while reviving its newer aesthetic medical business to ensure its longer-term future.
To subscribe to Bamboo Works weekly free newsletter, click here