Signs of recovery at Kangning Hospital after cash flow scandal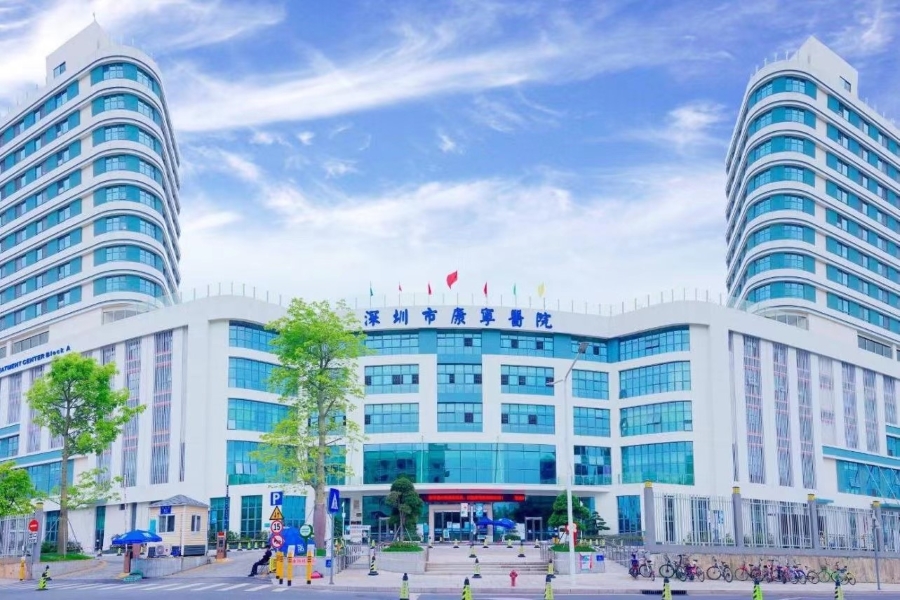 The chain of psychiatric hospitals has filed a belated earnings report and appears to be emerging from the accounting woes that have blocked trading of its shares
Key Takeaways:
Kangning Hospital's revenue rose 14% last year to 1.49 billion yuan, but the company swung from a profit to a loss of 24.22 million yuan
Relatives of the company chairman were implicated last year in cash flow scandals, but the controversy appears to be calming down
By Molly Wen
Money scandals, regulatory setbacks and a stock trading suspension. It's been a challenging few years for China's leading chain of private psychiatric hospitals, Wenzhou Kangning Hospital Co. Ltd. (2120.HK).
The company's bid to join China's A-shares market was blocked by regulators in 2018. And after another attempt to list on Shanghai's Nasdaq-style STAR Market, the company was rocked by an accounting controversy that has halted trading in its shares since April last year.
But the clouds could be starting to lift. The company has just reported a revenue increase and published more findings from a review of the cash flow debacle, as seeks to move on from past troubles.
The hospital chain issued a belated earnings report a few weeks after the end-March deadline for the 2022 reporting period. Although its annual revenue rose, Kangning posted a net loss of 24.22 million yuan ($3.5 million) for the year after writing off 15.90 million yuan on lending to Hangzhou Yining Hospital. Its credit losses surged to 25.20 million yuan, tipping the company from profit into loss for the year.
Kangning runs a network of private hospitals offering mental health services. The company listed its shares on the Hong Kong Stock Exchange in 2015, becoming the first Chinese provider of psychiatric care to go public. It is the biggest specialized mental health medical brand in China, operating 29 hospitals with 9,688 beds. Its flagship Wenzhou Kangning Hospital is the only psychiatric facility in China to achieve the rating of Grade III Level A in the country's medical classification system.
The company achieved solid revenue growth last year, with limited impact from the Covid epidemic. Its revenue rose 14.4% to 1.49 billion yuan, with income from self-owned hospitals growing by 13.6% to 1.37 billion yuan. Gross profit rose 7.3% to 353 million yuan but a loss of 43.60 million yuan linked to changes in Wenzhou city's medical insurance policies in 2021 meant gross margin fell 1.5 percentage points in 2022 to 23.8%.
Although its annual earnings have now been published, the company's shares remain suspended, making it hard to discern how investors feel about the company's finances. The stock price had been falling even before the suspension, hitting a low of HK$7.8 at one point, 80% below the 2015 IPO price of HK$38.7. Before the stock was halted last April it was trading at HK$12.1.
Cash flow anomalies
By the end of last year, Kangning's net assets stood at 1.3 billion yuan with a price-to-book (P/B) ratio of only 0.62 times, much lower than the 7.1 times of Hygeia Healthcare (6078.HK), a private cancer hospital group. The wide gap shows how much investor confidence has been shaken by the controversy over Kangning's cash flow management.
The industry leader in mental healthcare enjoyed a honeymoon period with the capital market in the days after its IPO. But the relationship cooled when the company's auditor quit in early 2022. A company statement at the end of January said that auditors PWC Zhong Tian had discovered multiple cash flow irregularities. The following day the stock price plunged as much as 31% and closed down 26.7%.
The auditors found that an individual investor in one of the company's subsidiaries, together with two construction suppliers, funneled funds into individual bank accounts held by financial staffers through workers in the social work and finance departments. According to the statement, the financial staffers withdrew the money and deposited the cash into company bank accounts. The hospital's accountants treated those funds as payments of patients' outstanding medical bills. The sums in question amounted to 14.43 million yuan over 2019 and 2020.
In addition, auditors PWC Zhong Tian found that one employee in the hospital's social work department received a transfer of funds from five construction suppliers totaling 9.79 million yuan in 2020 and the first half of 2021. The accounting firm also disclosed that one construction supplier and individual investors in the company's subsidiary had significant funding transactions with a senior management member. The transfers resulted in net inflows of around 9.5 million yuan between Jan. 1, 2018, and June 30, 2021. The senior executive said the funds were loans for personal matters.
A subsequent announcement revealed that the employee who received 9.79 million yuan was the wife of chairman Guan Weili's younger brother, and the senior executive who received 9.5 million yuan from the construction supplier and other individuals was Wang Hongyue, who served as executive director and CFO of the company for a long period. She is the younger sister of Chairman Guan's wife. Wang resigned her posts as CFO and executive director in December 2021 and January 2022.
Expanding into elderly care
The company hired a third-party accounting firm to conduct an independent investigation into the cash flow concerns, with the results published last October and findings from a further review of internal controls released on April 14 this year.
Wang said that the 14.43 million yuan was a company donation to help poor patients, processed as bill payments to reduce trade receivables and bad debts. The payment to Chairman Guan's sister-in-law from the construction supplier was found to be 12.10 million yuan, categorized as procurement expenses and other payments for construction projects involving her husband and the supplier.
In other words, more than a dozen projects Chairman Guan's younger brother and construction suppliers managed together received a total payment of 18.28 million yuan from the hospital. Guan's younger brother alone pocketed 12.10 million yuan from the deals. The investigation concluded that the third cash flow case under scrutiny, involving loans to ex-CFO Wang, did not affect the company's interests.
To get the share freeze lifted, the company hired independent consultants to review its internal controls, advise on improvements and provide follow-up recommendations. Kangning stock remains suspended pending progress in those efforts.
Meanwhile, the company has been adjusting its business strategy to take advantage of opportunities in the elderly care market as the Chinese population ages rapidly.
The hospital chain is continuing to focus on mental health while branching out into other medical areas. Last year it acquired 100% of shares in Leqing Yining Hospital and a controlling stake in Jinyun Shuning Hospital. It has opened the Wenzhou Ouhai Yining Elderly Hospital as part of its push into the business of elderly care.
To subscribe to Bamboo Works weekly free newsletter, click here