Rucktec Environmental Files for Hong Kong IPO Amid Favorable Government Policies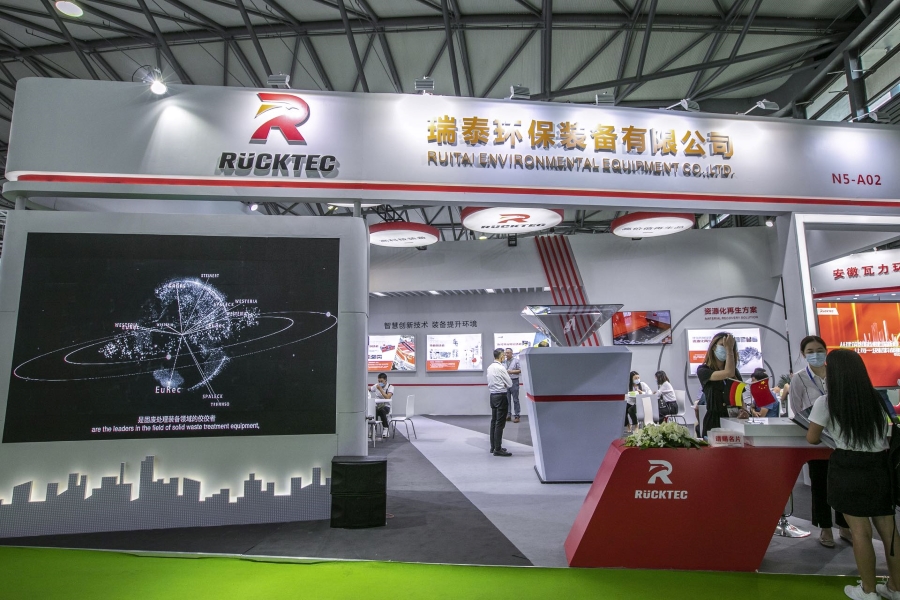 The construction waste treatment processor has seen rapid revenue growth in recent years and wants to accelerate expansion
Key Takeaways:
With government policy benefiting demand for its services, Rucktec's future seems bright
Heavy reliance on a handful of clients that bring in nearly all the revenue is a risk factor
By Ken Lo
Shanghai-based Rucktec Environmental Group Ltd. has filed a prospectus to list in Hong Kong. The waste treatment company, which started in 2018, has seen fast-paced growth since inception, thanks to China embracing green policies that have aided environmentally friendly businesses. ICBC is the sole sponsor of the offering. No other details were made public.
When China designated Shanghai as one of the cites to run construction waste disposal pilots in 2018, Rucktec undertook four of the 10 local construction-waste disposal projects. These efforts set the foundation for the rapid expansion of its business in following years. Rucktec now boasts projects in cities like Nanjing, Qingdao and Foshan as well.
According to its prospectus, the company says it is the top solution provider for construction waste and resource utilization in China, measured by revenue last year. Its market share is only 2.1%, showing a market that lacks concentration with no obvious leaders.
Rucktec's financials tell the story of a fast-growing business. Its revenue surged from 33.5 million yuan ($5 million) in 2019 to 115.2 million yuan in 2020, a rise of 244%. Revenue nearly doubled from 2020 to 2021 to 219.8 million yuan.
Net profit has surged from 9.8 million yuan in 2019 to 64.3 million yuan last year. Both revenue and profits have grown by a compound annual rate of 156% in the past three years.
China has adopted more rigorous pollution controls in recent years and ramped up enforcement of environmental regulations related to construction waste disposal services. And the Chinese Law on the Prevention and Control of Environmental Pollution by Solid Waste went into effect in September 2020, increasing demand for construction waste disposal services. According to media reports, China's government allocated about $52 billion to support green and low-carbon development in 2021.
Construction waste business is the biggest
In 2021, Rucktec derived more than 60% — 134 million yuan — of its revenue from construction waste disposal thanks to positive policies from the government. This part of its business secured a gross margin of 54.8%, contributing largely to a total margin of 44.8%. Construction waste disposal is lucrative because the waste can be processed into recycled aggregate used for building and road construction and has become an important additional source of income for Rucktec.
Rucktec has also been processing more household waste in urban areas to diversify its business. In 2021, it garnered 85.4 million yuan from domestic waste related solutions, accounting for more than a third (38.8%) of total revenue. Rucktec acquired Zhuhai Clean in April 2021 to strengthen its domestic waste related portfolio. The gross margin for the domestic waste business was 29.1% in 2021 — not as high as the margins seen in construction waste disposal, where projects generally have higher margins as clients running them are mostly contractors for government agencies in urban areas.
But the high margin also has its downside. Rucktec's top five clients have accounted for just about all its revenue in the past three years. "There is no assurance that our major customers will maintain the current business relationship with us and engage us in the future, or that we will be able to find new customers or diversify our customer base," Rucktec said in its filing.
In addition, wastewater management and scrap metal processing operations have modest margins. The former's returns are subject to regulatory caps and the latter is seldom profitable for small companies due to extremely high recycling costs.
For example, wastewater processors Dongjiang Environmental (002672.SZ) and Beijing Capital Eco-environment Protection Group (600008.SZ) have margins of 6.9% and 10.1% respectively. Scrap-metal processer Chiho Environmental's (0976.HK) margin is 8.6%.
Canvest Environmental Protection Group (1381.HK), a company focusing on the construction and operation of garbage burning power plants, had a margin of 31.1% last year. China Everbright Greentech (1257.HK), which participates in the operation of hazardous waste material processing, reported a margin of 27.8%. Such comparisons show that solid waste disposal outperforms other environmental protection businesses in terms of margins.
Huge market potential
The construction waste disposal market is expected to grow to 16.7 billion yuan in 2026 from 6.6 billion yuan in 2021, a compound annual growth rate of 20.4%, according to Frost & Sullivan research cited in the prospectus. The urban household waste disposal market is seen growing to 15.1 billion yuan from 9.1 billion yuan during the same time, a compound annual growth rate of 10.7%. Hence it is not hard to understand why Rucktec wants to raise money to expand and gain market share in an industry poised to grow.
The latest price-to-earnings (P/E) ratios for Canvest Environmental, China Everbright Greentech and Chiho Environmental are between 3.8 times and 6.9 times, averaging 5.6 times. Using these three companies as a reference point, Rucktec, which had a net profit of 62.4 million yuan in 2021, is seen having a valuation of HK$430 million ($55 million), which seems a bit low. But its value may rise if its high-margin advantage gets investors excited enough.
To subscribe to Bamboo Works free weekly newsletter, click here