Rough Market Ride Leaves Insurer ZhongAn Covered in Red Ink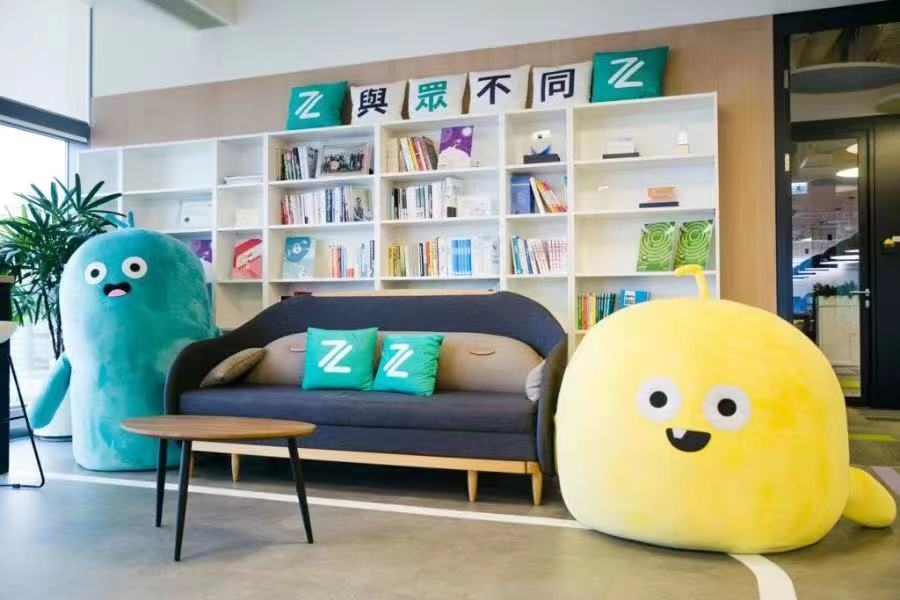 The online insurer has applied new accounting standards to its earnings, magnifying the impact of poor investment returns
Key Takeaways:
ZhongAn Online has forecast a net loss of 1.3 billion yuan to 1.5 billion yuan for 2022 due to plunging investment returns and hefty foreign-exchange losses
But the company's revenue from premiums rose 16% to around 23.65 billion yuan, with growth accelerating in the second half of the year
By Ken Lo
Last year's rout on the stock and bond markets was a rollercoaster ride for many investors. But online insurer ZhongAn Online P & C Insurance Co. Ltd. (6060.HK) suffered a particularly severe case of motion sickness.
The company provides online insurance and digital banking services, ploughing much of the income into financial assets to generate investment returns. That means its performance closely tracks the ups and downs of the markets.
Little surprise then that last year's earnings turned upside down.
The insurer issued a profit warning on Feb. 17, forecasting a net loss of between 1.3 billion and 1.5 billion yuan ($189 million and $218 million) for 2022, a nosedive from a net profit of 1.17 billion yuan for the previous year. The size of the predicted second-half loss came as a surprise, at about 678 million to 878 million yuan compared with market expectations of 660 million to 750 million yuan. ZhongAn had already reported a net loss of 622 million yuan in the first half of the year.
The company blamed the profit plunge on poor investment returns from capital markets last year, as well as a significant change in the way financial instruments were recorded on its books. The insurer switched last year to an international financial reporting standard, known as IFRS 9, brought in after the global financial crisis to better flag up credit risks. ZhongAn said the new accounting standard wiped 1 billion to 1.2 billion yuan off the profit contribution from investment returns.
The U.S. dollar's rise against its Chinese counterpart last year was also a factor, as the company reported unrealized foreign-exchange losses on bonds denominated in the U.S. currency. The difference between the forecast net loss and the fall in investment profits indicates that the foreign-exchange loss could be up to 300 million yuan.
The change in accounting policy has taken a toll on ZhongAn as the insurer relies heavily on gains from investing its policy premiums.
In the crisis triggered by the U.S. subprime market implosion in 2008, traditional accounting methods came under critical scrutiny for underestimating the scale of losses in the financial industry. Post-crisis reforms gave rise to IFRS 9 for financial instruments, which was adopted in Hong Kong after 2018.
In 2021, ZhongAn reviewed its Hong Kong subsidiary, ZA Bank, and concluded that the business was no primarily involved in insurance. Therefore, it adopted IFRS 9 on Jan. 1, leaving the fair value of its financial instruments more exposed to market downturns. But as markets are expected recover from a harrowing 2022, the damage could be temporary.
A turnaround this year?
According to ZhongAn's first-half report, the amount of financial assets at fair value through profit or loss was adjusted to 23.28 billion yuan on Jan. 1, 2022, from 11.81 billion yuan as of Dec. 31, 2021, a leap of 11.47 billion yuan. As stocks and bonds plunged last year, the accounting loss on the company's assets showed up on the income statement for the first time.
However, excluding the accounting effects, Credit Suisse estimates ZhongAn's actual net loss last year was a rather more palatable 300 million yuan. The investment bank also expects the insurer to swing back into profit this year, propelled by innovative products and a nearly 20% jump in premium income.
Therefore, Credit Suisse is keeping its "neutral" rating with a price target of HK$23.
Judging from share-price action, investors are also positive about the company's business prospects, despite the red ink staining its books. A day after the profit warning, ZhongAn shares rose 8.2%.
Capital markets are expected to pick up in the first half of this year, barring any unforeseen shock on the scale of the conflict in Ukraine. The long-term outlook for interest rates is still hazy but the U.S. dollar has come off last year's peaks, with the dollar index dropping to 104 from September's high of 114.
China has also ramped up economic support since lifting its "zero-Covid" policy, pumping cash into the financial system and calming market nerves. The more favorable conditions should allow ZhongAn to boost its investment revenue in the first half of this year.
ZhongAn said its total income from premiums was about 23.65 billion yuan last year, a rise of 16% from 2021. In the first half, the premiums revenue rose nearly 7% to 10.52 billion yuan. The year-on-year growth rate accelerated in the second half, as revenues jumped nearly 25% to 13.13 billion yuan.
The company also expects to achieve a better combined ratio on its underwriting business for 2022 than the previous year, helped by what it called technology-driven cost reductions and higher efficiencies. The ratio, a gauge of profitability, measures outgoings relative to premiums.
Tech businesses disappoint
Online property insurance has always been the main earner for ZhongAn, but the business relies on investment income for most of its profit, with only a small percentage coming from underwriting policies. Thus, market losses and the strong dollar can cancel out a healthy rise in premiums. In the first half of last year, for example, total online property insurance premiums were 0.52 billion yuan, but underwriting profit was merely 83.93 million yuan. The whole online property and casualty insurance business landed 305 million yuan in the red, hit by fair-value investment losses of 165 million yuan, a foreign-exchange hit of 316 million yuan and 207 million yuan in finance costs.
What's more, ZhongAn's tech-related businesses such as online banking in Hong Kong and digital insurance broking were still mired in losses by the middle of last year. Investors may be understandably disappointed that a company defining itself as an online insurer is still bleeding red ink from its technology operations.
Despite last year's loss, ZhongAn does not have any solvency issues and easily meets regulatory requirements. The problem lies in its reliance on bumpy markets for profitability.
The company's current price-to-sales (P/S) ratio of 1.19 times is higher than the 0.21 times and 1.05 times for online insurance platforms Huize Holding (HUIZ.US) and Fanhua Inc. (FANH.US). But it lags the 3.01 times of health insurance marketplace Waterdrop Inc. (WDH.US), which is not an active investor in financial markets and has turned a net profit for three straight quarters.
ZhongAn may swing back into the black this year, but it will need to sort out its tech and banking operations to sustain investor confidence in the long run.
To subscribe to Bamboo Works weekly free newsletter, click here