New York IPO plan tests Intelligent Group's core competence in public relations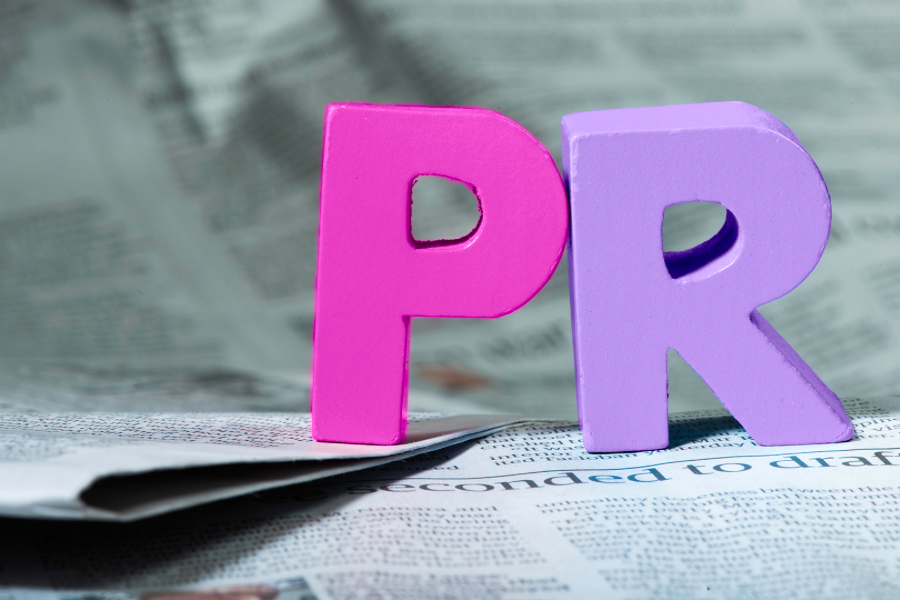 The provider of publicity services to mainland Chinese companies making Hong Kong IPOs is aiming to raise up to $18 million through its own New York listing
Key Takeaways:
Intelligent Group has filed to make a New York IPO, aiming to raise new funds for business expansion
The provider of PR services to Hong Kong-listed Chinese companies' profit and revenue tumbled last year due to a weak IPO market
By Chen Ruzhen
Six years ago, former reporter and anchorwoman Vivian Lau founded a financial public relations (PR) firm to help mainland Chinese companies conduct IPO roadshows, target potential investors, and manage crises. Now, she may soon need to apply her professional skills to her own company, Intelligent Group Ltd. (INTJ.US), as it prepares to try to convince investors it's a good bet on China's underdeveloped market for its slick PR services.
Intelligent Group took the big step when it filed its application to list on the Nasdaq last month. The IPO could raise up to $25 million through the sale of 5 million ordinary shares, including 3.6 million new shares and Lau's own sale of 1.6 million existing shares that she holds. Funds raised would be used to upgrade the company's IT systems and for business expansion.
But the timing of the planned IPO could hardly be worse. The company reported its annual sales and profit tumbled last year amid weak demand for Hong Kong listings by Chinese companies that are Intelligent Group's bread-and-butter. The global IPO market continues to remains sluggish this year, and Intelligent Group and many of its potential clients are increasingly vulnerable to Beijing's tighter scrutiny over data security and cross-border investment.
"The company appears desperate to list," said a veteran PR executive who declined to be identified due to sensitivity of the matter. "Traditional PR is a tough business, and in this difficult environment, you cannot survive unless you innovate."
Intelligent Group's net profit tumbled 70% last year from 2021's figure to HK$3.5 million ($447,000), while its revenue dropped 36% to HK$14.3 million. The company, which helps arrange roadshows and exhibitions for Chinese companies seeking to list on the Hong Kong Stock Exchange, blamed the Covid resurgence that dampened IPO activity.
Companies raised just HK$97 billion through 73 listings in Hong Kong last year, down sharply from the HK$333.9 billion raised in 97 deals in 2021, according to KPMG. The weakness continued into this year's first quarter, with Hong Kong IPO fundraising down 51% year-on-year, according to Deloitte. After rallying early this year, Hong Kong's benchmark Hang Seng Index touched six-month lows last week, and is struggling to find its footing.
In addition, aggressive U.S. interest rate hikes have hit capital markets and fund-raising activities worldwide, curbing demand for financial PR services, Intelligent Group said in its prospectus.
The company certainly isn't alone if fighting such headwinds. Hong Kong-listed Wonderful Sky's (1260.HK) revenue dropped 18% last year, as it swung to the red due to similar conditions. And Shenzhen-listed BlueFocus Intelligent Communications (300058.SZ) reported a 2.2 billion yuan ($310 million) net loss on goodwill write-offs.
While the broader market is suffering with few signs imminent recovery, another major risk for Hong Kong-based Intelligent Group comes from Chinese policies due to its focus on serving companies based on the Chinese mainland. Last month, two major online brokerages removed their apps in China amid Beijing's sharpening focus on data security and capital outflows.
Financial service sensitivity
Chinese regulators had accused the pair – which aren't licensed to provide financial services in China – of illegally serving Chinese clients via the internet, and banned them from signing up new mainland-based customers. Other providers of similarly sensitive financial services have come under scrutiny as well, and a former group of private peer-to-peer lenders has mostly been shut down following a crackdown on that sector.
Such movements could be cautionary tales for Intelligent Group, which helps connect its corporate clients with mainland Chinese investors via internet platforms and social media including WeChat, Weibo, and financial websites.
"Because our operations are primarily located in Hong Kong and some of our clients are (mainland Chinese) corporations, we may be subject to unique risks due to uncertainty of the interpretation and the application of (Chinese) laws and regulations," Intelligent Group cautioned in its prospectus.
China's strict attitude towards the financial sector means regulators in Beijing could "exercise significant oversight and discretion" over our business, and "intervene in or influence our operations at any time," Intelligent Group added. For example, it remains unclear whether a Hong Kong company that collects personal information from mainland Chinese individuals is subject to Chinese data rules, the company said.
Intelligent Group is relatively small, with just nine Hong Kong-based employees. It said it plans to use funds from the IPO to expand into other international capital markets, in particular the United States. The company also wants to enhance automation and set up virtual financial PR services, including virtual roadshows that would shield businesses from possible travel restrictions in the future like those seen during the pandemic.
But Intelligent Group is well behind some of its rivals in embracing new technologies. BlueFocus CEO Pan Fei vowed in April to go "All in AI!" BlueFocus, which has partnered with global tech giants including Meta, Google and Twitter in its marketing campaigns, said its "resolute, and only choice, is to dance with artificial intelligence (AI)."
Wonderful Sky, has also launched online roadshows and live streaming services to better connect investors and companies.
Wonderful Sky trades at a price-to-earnings (P/E) ratio of just 2.1 based on its 2021 profit, the last year before the IPO market went into the doldrums, while BlueFocus trades at a much higher 55 on that basis. Intelligent Group would trade in between those two, though closer to Wonderful Sky, with a P/E ratio of about 5.6 if its shares price at the middle of their range, giving it a market cap of about HK$66 million, based on its 2021 profit.
Lau, who put in an eight-month stint at Apollo Capital Management before founding Intelligent Group, will also face the challenge of stirring up buying interest in the secondary market after the company's debut. Intelligent Group said it expects to offer 3.4 million new shares, or roughly 23% of the company, at $4 to $5 apiece. Lau would sell an additional 1.6 million of her own shares after that if demand was sufficient.
"Our ordinary shares are expected to initially trade under $5.00 per share and thus would be known as 'penny stock'", the company said in the prospectus. "Trading in penny stocks has certain restrictions and these restrictions could negatively affect the price and liquidity of our shares."
The market will be closely watching to see if this financial PR firm – whose mission is to sell its clients to investors by spinning positive stories – can successfully do the same with its own IPO. The task will certainly require all the company's resources in the current climate.
To subscribe to Bamboo Works free weekly newsletter, click here