Malo Medical pitches IPO to help fill China's dentistry gap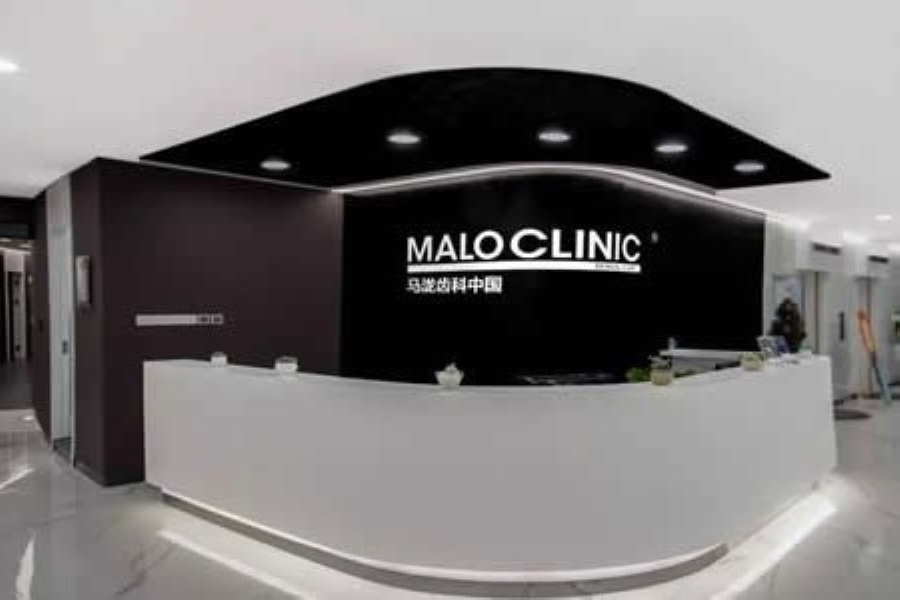 The provider of high-end dental services has attracted well-known investors but has yet to break even after 11 years in business, due to high sales costs
Key Takeaways:
Malo Medical has a limited number of clinics, dental chairs and consultations compared to some leading providers
Before the IPO filing, the dental chain bought a stake in a maternity hospital that is not related to its core business but has connections to its chairman
By Molly Wen
For many Chinese consumers, a gleaming smile is becoming a prized asset. So much so that cosmetic dentistry and other personal care sectors are often described as a potential goldmine in China.
The medical business even has a saying about lucrative returns from ophthalmology, dental care and orthopedics in China: "gold eyes, silver teeth and copper bones".
Indeed, China's dental services have room to grow rapidly, as consumers with more money in their pockets are raising their aspirations for health and beauty. The dental services penetration rate of just 24% is far lower than in Europe and the U.S., spurring many Chinese companies to go public in recent years, looking to fill the gap.
Last Tuesday, Malo Medical Management Co. Ltd., a provider of high-end private oral healthcare, submitted a preliminary prospectus to the Hong Kong Stock Exchange, hoping to join the gilded ranks of listed dental companies.
Founded in 2012, Malo Medical specializes in the premium private dental market, with 29 clinics in 13 leading Chinese cities, including Beijing, Shanghai, Guangzhou, Shenzhen, Nanjing and Hangzhou. The company provides general dentistry, orthodontics and dental implant services. By revenue, Malo Medical ranked ninth among China's private oral healthcare service providers in 2022, and second among high-end dentistry firms, according to a report cited in the prospectus,
With increased spending power from a growing economy, consumers have been seeking more treatment for dental diseases as well as cosmetic services such as tooth implants and whitening. On the back of rising demand, revenue from the private oral healthcare services market is set to grow from 85.9 billion yuan ($11.8 billion) in 2022 to 174 billion yuan in 2027, a compound annual growth rate of around 15%, according to the research findings in the prospectus.
However, Malo Medical does not enjoy a scale advantage in terms of facilities and consultation volume. At the end of April this year, the company had 29 oral healthcare institutions, 145 dentists, 266 dental chairs, and logged 372,000 annual visits. By contrast, its bigger rival Arrail Group (6639.HK), which listed on the Hong Kong Stock Exchange last year, can boast 123 stores in 15 Chinese cities, including 114 dental clinics and nine dental hospitals, as well as 914 senior dentists and 1,442 dental chairs, with 1.53 million visits last year.
But Malo Medical does have some differentiating factors compared to general oral healthcare providers. The company provides business and management services to third-party clinics under the Dental Service Organization (DSO) model, and supplies dentures and other consumables for its clients, as well as selling its own brand of oral care and healthcare products.
Still, these businesses have been relatively small to date, contributing just over 10% of the company's revenue. Outpatient dental services remain the company's major income stream, with revenues of 323 million yuan in 2021, 407 million yuan in 2022 and 130 million yuan in the first four months of this year. Those figures account for 80.8%, 83.9% and 88% of total company revenues over those periods.
Despite the growing appeal of premium dentistry, Malo Medical has yet to achieve profitability, as expansion costs and expenses keep pushing it into the red. The company posted net losses of 162 million yuan in 2021, 37.94 million yuan a year later and 7.8 million yuan in the first four months of 2023.
Questionable purchase
In fact, Malo Medical has room to improve its track record on cost control. Since 2020 its sales costs have been equivalent to more than 70% of revenues, which is higher than the industry average. Malo Medical said it expects to improve its financial performance and achieve net profitability by continuing to increase revenue and manage costs.
The company raised six rounds of financing from 2014 to 2022 from established investors such as Highlight Capital, Greenland Holdings, Gofer Asset and CICC. Malo Medical had a post-investment valuation of approximately 1.67 billion yuan when the last financing round wrapped up in January 2022.
As of the end of April this year, Malo Medical held only about 30.96 million yuan in cash and cash equivalents. The prospectus said the listing proceeds would be used to set up new clinics, fund strategic acquisitions, invest in smart dental equipment and digital management systems, develop oral care products and recruit talent.
Notably, Malo Medical made a stake purchase shortly before filing the IPO prospectus. On July 10, the company bought a 31.73% stake in Beijing Honghe Maternity Hospital for 15.52 million yuan, raising the valuation of the investment target to 48.91 million yuan.
Honghe Hospital mainly provides obstetrics and gynecology services. For 2022, the hospital logged revenue of around 17.6 million yuan and made a loss before tax of around 16.9 million yuan, with total assets of around 16.4 million yuan. The hospital's main business is not closely related to Malo Medical's dentistry, but there are connections between the two enterprises through the hospital's controlling company, Beijing Yuxueyuan. The chairman and controlling shareholder of Malo Medical, Shao Zongzong, served as chairman of Beijing Yuxueyuan in November 2020, and his spouse Duan Wei owns 41.07% of Beijing Yuxueyuan, a link that could raise eyebrows among investors.
China's dental market has already generated several listed companies, including Topchoice Medical (600763.SH) and Angelalign Technology (6699.HK), which have delivered ample returns to investors. Based on a valuation after its latest investment round, Malo Medical's price-to-sales (P/S) ratio is about 3.5 times, above the 2.5 times for its counterpart Arrail. Given that Malo Medical is smaller than Arrail and is still in the red, the high-end dental chain may have to deliver better results in the future for investors to feel comfortable placing their bets.
Have a great investment idea but don't know how to spread the word? We can help! Contact us for more details.
The Bamboo Works offers a wide-ranging mix of coverage on U.S.- and Hong Kong-listed Chinese companies, including some sponsored content. For additional queries, including questions on individual articles, please contact us by clicking here.
To subscribe to Bamboo Works free weekly newsletter, click here