If JD Tech Is Getting Back on IPO Track, Could Ant Group Be Next?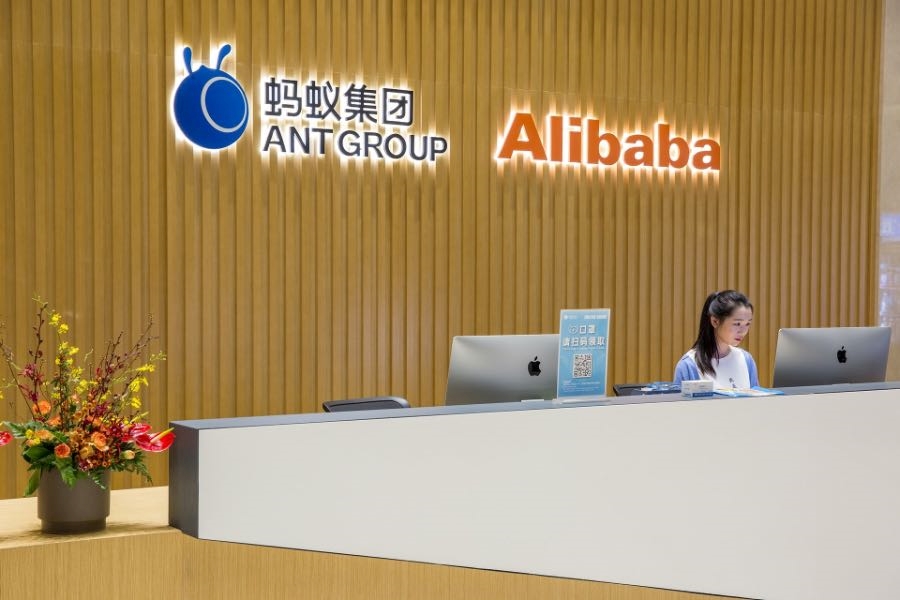 China's securities regulator is reported to be taking another look at JD Technology's IPO application and might approve the listing at the end of the year. The market thinks Alibaba's Ant Group may also be getting close to reviving its IPO
Key Takeaways:
Reports are circulating that Chinese securities regulators are reviewing JD Technology's IPO application, and that the firm's investment bankers have resumed work on the listing
Meanwhile, Ant Group has taken a potential step towards a revived IPO after boosting the registered capital of its consumer finance arm from 8 billion yuan to 18.5 billion yuan, with two state-owned enterprises among the new investors
By Fai Pui
Two years ago, Ant Group was set for a $300 billion IPO, before owner Jack Ma delivered a blistering speech about China's financial system. In the ensuing storm, the listing was pulled and a sweeping regulatory crackdown targeted parent company Alibaba Group (BABA.US; 9988.HK) and fellow stars of the digital economy.
Among those told to overhaul their business practices were JD Technology, the fintech arm of JD.com (JD.US; 9618.HK), and WeChat Pay, owned by Tencent Holdings (0700.HK).
But there are signs of a regulatory thaw that could unfreeze some of the fintech IPO plans.
According to a Reuters report, the international business department of the China Securities Regulatory Commission (CSRC) recently decided to look afresh at JD Technology's application to list on the Hong Kong Stock Exchange, with input from other regulators. The company's investment bank resumed its work on the IPO in October, with the green light expected to come as early as the end of this year. But the fundraising target may need to be scaled back from the previously reported $2 billion, given weak market conditions.
The brighter prospects for JD Technology have fueled speculation that the regulatory crackdown on the fintech sector has entered its final phase, potentially clearing the way for Ant Group, which had aimed to list in Hong Kong and Shanghai, to resume its IPO journey.
After the P2P lending market crumbled in China, almost all the related financing platforms came under tighter scrutiny. But Ivan Chow, an independent equity analyst, says that this wave of regulatory curbs on the fintech sector looks to be ending, after the central bank last year issued a plan to develop the fintech and digital economy as a way to support small and medium-sized enterprises (SMEs).
State-owned investors
In the wake of the crackdown, companies were ordered to restructure their businesses and boost their capital to address regulators' concerns about credit risks and monopolistic practices.
On that score, there were positive developments last week for Ant Group as well. Chongqing Ant Consumer Finance, set up last year to house the lending businesses "Ant Credit Pay" and "Ant Cash Now", raised its registered capital from 8 billion yuan ($1.1 billion) to 18.5 billion yuan. Its original shareholders, Ant Group and Jiangsu Yuyue Medical Equipment (002223.SZ), remain on board but they have been joined by five new investors including Sunny Optical Technology (2382.HK), Hangzhou Jintou Digital Technology Group and Chongqing Rural Credit Investment Group. Ant Group is still the biggest shareholder with an investment of 5.25 billion yuan and a 50% stake. Sunny Optical Technology is the fourth-largest shareholder after having invested 1.11 billion yuan for 6% of the shares.
Notably, two of the newcomers are state-owned enterprises. Hangzhou Jintou Digital Technology Group is affiliated to the Hangzhou municipal government and has invested 1.85 billion yuan for 10% of company shares. Backed by the Chongqing government, Chongqing Rural Credit Investment Group gained a 1.19% stake for an investment of 220 million yuan.
In April last year, Ant Financial announced on its official WeChat account that it had come up with a restructuring plan under the guidance of the Chinese financial management authority. Under the plan, it pledged to set up a financial holding company with its business fully covered by official regulation. The payment business would maintain its original focus of supporting small-sum payments and serving small and micro businesses. Meanwhile, lending operations would be integrated into its consumer finance company, with business conducted in strict accordance with regulations.
Last year, with government approval, the company set up Chongqing Ant Consumer Finance, which absorbed the two Ant Group lending operations that had troubled regulators. This was regarded as an important step in Ant's reform efforts. And the new company quickly secured two state-owned enterprises as shareholders – Nanyang Commercial Bank and China Huarong Asset Management.
At the end of last year, it sought to boost its registered capital from 8 billion yuan to 30 billion yuan. The state-owned China Cinda Asset Management (1359.HK) was going to offer 6 billion yuan in exchange for 20% of shares, but the deal fell through.
The company has now finally completed a fundraising round, although the sum raised was half of last year's target. But the company at least managed to attract state-owned investors.
Analyst Ivan Chow says the most important step was to integrate the lending operations into the consumer finance arm. The company's micro-lending platforms had been the main target of regulatory disapproval, sourcing much of their capital from cooperative banks or through asset securitization while holding very limited self-owned capital. This meant they frequently engaged in high-leverage market operations that regulators had particularly frowned upon.
One step from reformed?
But there are still obstacles to overcome, even after the latest fundraising. The company must resolve issues related to data protection and compliance with anti-monopoly rules, Chow said. Therefore, he does not expect Ant Group to be able to resume its IPO process until the third or fourth quarter of next year.
In fact, regulators could be softening their stance on tech companies as pressure builds to support economic growth. A report from Daiwa Securities earlier this year said Ant Group was only two key steps away from completing its restructuring: raising the registered capital of Chongqing Ant Consumer Finance and obtaining a business license for its financial holding company.
Elsewhere in the sector, other microloan firms are also increasing their registered capital. For example, JD Technology has boosted the capital of its subsidiary Chongqing Liangjiang New Area Shengji Micro-Loan by 2 billion yuan to 5 billion yuan, making it eligible to run Internet operations between provinces. In addition, JD Technology has merged its four microloan businesses into one, probably to smooth the path to IPO approval.
Earlier this year Reuters reported that the central bank had accepted Ant Group's application for a business license for its financial holding company, although the bank has so far denied this is the case. The market is eager to know when the company will secure the license, clearing the last major obstacle to a revived IPO process.
Chow noted that the Chinese government had only suspended the company's IPO, without completely slamming the door shut. He predicted the restructured company would struggle to grow as quickly as it did before, and its valuation would probably shrink to just $70 billion.
To subscribe to Bamboo Works weekly free newsletter, click here