Hong Kong eyes capital-hungry tech startups, but risks welcoming investment duds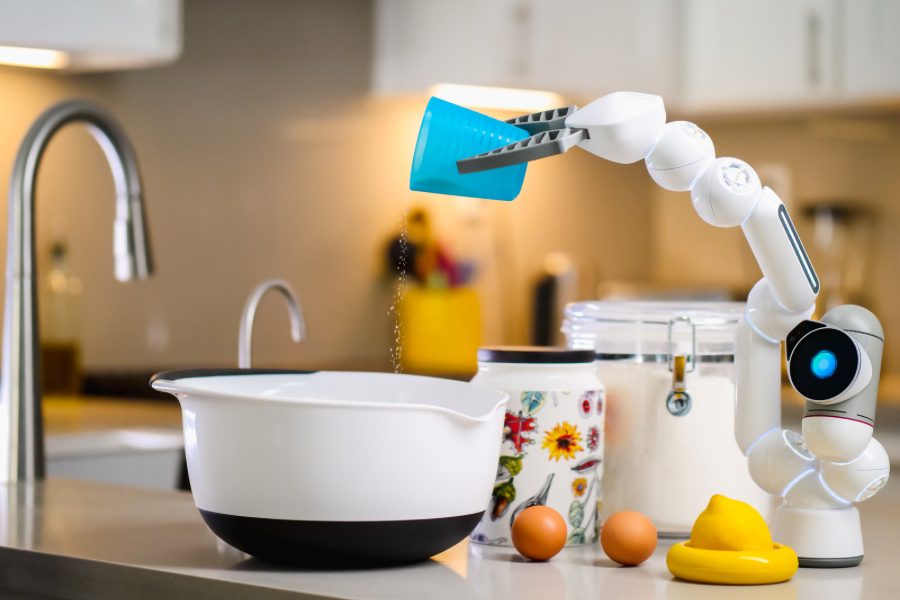 The city's stock exchange has rolled out new relaxed rules allowing early-stage 'specialist technology companies' to list on its main board
Key Takeaways:
Hong Kong's new listing rules for "specialist technology companies" allow startups without any revenue to list if they meet a minimum market capitalization requirement
Newly listed companies with unproven products could fail to generate sales and profits for years, with the potential to quickly lose their value
By Warren Yang
The Hong Kong Stock Exchange has taken another big step to attract Chinese companies, this time targeting small technology startups that may be full of potential but are still hungry for capital. Such companies could be attractive for investors, too, providing more opportunities to buy in early to promising companies at low cost. But the move could also backfire by introducing a new group of low-quality stocks, including some that fail to ever earn profits.
The U.S. has allowed such Chinese tech startups to list for years, and offers a lesson for what Hong Kong is likely to see. Many such companies ultimately fail to take off and end up delisting, but not before losing most of their value and leaving investors with big losses. Many investors still feel the gamble is worth the risk, however, as they seek to buy into the next Alibaba (BABA.US; 9988.HK) or Meituan (3690.HK) at the early stages when the stock is still cheap.
Hong Kong Exchanges and Clearing Ltd. (0388.HK), operator of the city's stock exchange, implemented its relaxed rules for "specialist technology companies" at the end of last month, allowing them to list on its main board under a new Chapter 18C of its listing rules. The move came after months of work that included seeking feedback from various groups, including institutional investors, listing applicants, accounting firms and industry associations.
The addition of a whole new chapter specifically for tech companies marks the exchange's latest effort to lure listings from specific sectors that often lack much revenue or profits, but have big growth potential. Abilities to generate revenue and achieve profitability are normally required for most companies to list on the main board. Hong Kong's move comes as rapidly souring relations between Washington and Beijing may make young, vulnerable Chinese tech startups think twice about listing in the U.S., currently their preferred offshore destination for IPOs.
The Hong Kong Stock Exchange made its first sweeping rule changes to cut some slack for certain sectors in 2018, a move that would primarily benefit mainland businesses, even though that wasn't the stated purpose.
At that time the bourse created a Chapter 8A allowing companies in "emerging and innovative sectors" to list even if they have dual voting-right structures, which are common among Chinese companies. It also added a Chapter 19C to provide a route for companies already listed in other global markets to seek secondary listings in Hong Kong. Both of those moves paved the way for Alibaba, which had previously chosen to list in New York over Hong Kong due to its dual voting-right structure, to make a second listing in Hong Kong.
In 2018 the exchange also established another chapter, 18A, to welcome biotech companies whose lack of lack revenue or profits previously made them ineligible to list on the main board. Since then more than 50 companies have taken advantage of that rule to list, though most still carry a "B" symbol on their ticker that indicates high risk.
And at the start of last year, the Hong Kong bourse introduced rules to allow back-door listings through mergers with special purpose acquisition companies, commonly known as SPACs, which in recent years have become popular among Chinese businesses going public in the U.S.
Welcoming 'pre-commercial' companies
One key feature of the latest Chapter 18C allows "pre-commercial" companies to apply for IPOs even if they have no revenue, as long as their market capitalization is HK$10 billion ($1.3 billion) or larger. The minimum for a "commercial" company, or one that generates at least HK$250 million in its most recent fiscal year, is HK$6 billion.
The new rules apply to businesses with "high growth potential," though the exchange isn't more specific about how to quantify that. Chapter 18C companies can provide next-generation information technologies, such as cloud-based services and artificial intelligence, as well as advanced hardware, software or materials. Ventures in new energy, environmental protection or food and agricultural technologies can also take the Chapter 18C route to IPOs.
Because Chapter 18C is meant to attract ventures that are works in progress, it looks for those with heavy focus on R&D. Startups that generate less than HK$150 million in their most recent fiscal year should spend at least half of their operating expenses on R&D, while the ratio is lower for companies with annual revenue between HK$150 million and HK$250 million.
Interestingly, technology-driven companies whose commercial success doesn't directly depend on product sales or new technology applications are excluded. Those include fintech companies that generate revenue merely from transaction fees, as well as providers of crypto mining services, whose revenues can vary depending on utilization rates of their computing capacity.
The new rules do include some criteria to ensure a certain degree of quality control. A company categorized as commercial must have a track record of annual revenue growth and set aside allowances for potential sales declines arising from factors beyond its control. Also, a company seeking to list under Chapter 18C must receive substantial funding from sophisticated independent investors at least a year before submitting an application.
Yet pre-commercial companies that are not subject to any revenue requirement are far from guaranteed to generate substantial sales, let alone profits, anytime soon, if ever. And obviously, the longer a company goes without revenue, the more pressure will build on its stock.
Take Hua Medicine (Shanghai) Ltd. (2552.HK) for example, which is among the biotech ventures that went public in Hong Kong in 2018 under Chapter 18A rules. It has yet to post any revenue, and its shares are down more than 57% since its IPO.
Even companies with commercialized products may have difficulty maintaining their value if they fail to boost sales substantially enough. A market cap of HK$6 billion on annual sales of HK$250 million, the minimum requirements for this group of IPO applicants, translates into a price-to-sales (P/S) ratio of 24. That's a pretty high and could be hard to sustain for years on end in the absence of red-hot revenue growth, which would bring down the ratio anyhow.
Needlessly to say, a potential flood of new IPO applicants under Chapter 18C will try hard to sell investors on their prospects, hoping to show they have the potential to become the next Alibaba. So, the onus will fall heavily on investors to decide whether to believe in a company's growth story, requiring extra diligence to try to separate the wheat from the chaff among the steady stream of tech startups coming out of China.
To subscribe to Bamboo Works weekly free newsletter, click here