Henlius Swallows Bitter Pill in Watered-Down Licensing Deal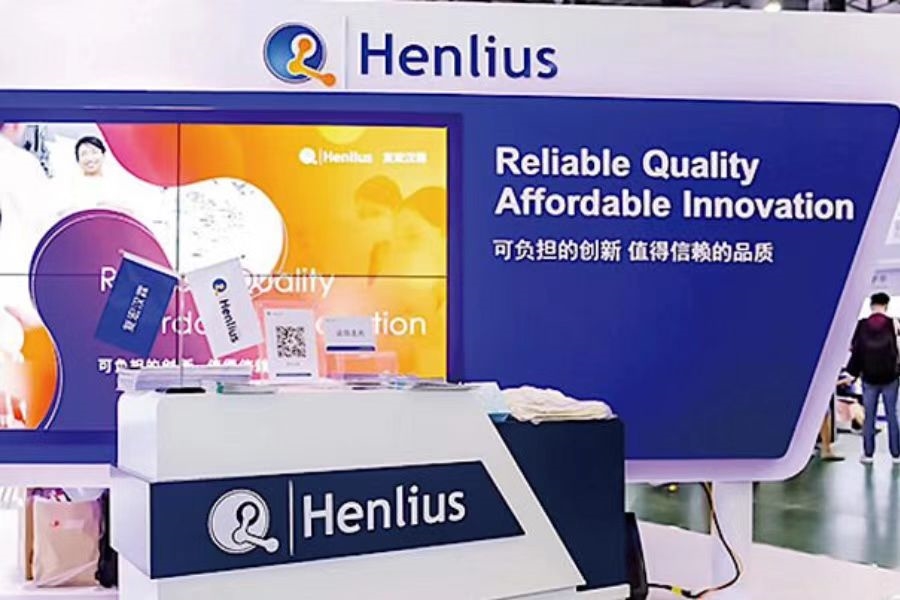 The innovative drug company will receive less benefits from an existing licensing deal after revisions to reflect high R&D costs
Key Takeaways:
Henlius Biotech will receive up to $11 million less than originally agreed under a licensing agreement due to higher-than-expected R&D costs
Such alterations aren't uncommon to licensing deals, but can still undermine investor confidence in a company and slow its overseas expansion
By Molly Wen
Squeezed by competition at home, China's growing field of self-developed drug makers are taking a page from their global peers and earning extra cash by licensing their drugs to overseas partners. That lets them quickly expand abroad, and milk more money from their intellectual property. But such agreements are a sort of minefield, and potential earnings can ultimately be far less than the headline numbers touted in big new announcements.
A case in point is Shanghai Henlius Biotech, Inc. (2696.HK), which last week announced some revisions to a licensing agreement with Essex Bio-Investment (1061.HK) that were far lower-profile than the pair's announcement of the original 2020 deal. That original deal saw the pair agree to jointly develop the recombinant humanized anti-VEGF monoclonal antibody HLX04-O for the treatment of wet age-related macular degeneration, with Essex exclusively licensed to register, produce and commercialize the product worldwide.
But in a development that wasn't originally envisioned, higher-than-expected clinical trial expenses prompted the two sides to raise the ceiling for the drug's development cost to $55 million from an original $30 million, representing an 83% hike.
Since Helius and Essex agreed to split the drug's development cost at a ratio of 1:4, the revised agreement will now see Helius' milestone payments drop from a maximum of $25 million to $23 million, while its potential payments for sales will decline by $9 million. All those rejiggers mean that in one fell swoop, the company's maximum potential revenue from the deal has fallen from $64 million to $53 million, down by $11 million. After announcing the revisions, Helius' stock fell by a combined 5.7% over the next two trading days.
The company is a unit of Fosun Pharmaceutical (2196.HK), and listed in Hong Kong in 2019. It started out developing biosimilars as well as PD-1 and PD-L1 cancer drugs for immune therapies, and now also develops monoclonal antibodies.
Harvest time
After years of development, Henlius now has five injectable products in the Chinese market, namely Rituximab, Trastuzumab, Adalimumab, Bevacizumab and Serplulimab. The first four are biosimilars based on other existing drugs, while the last is an innovative drug.
The company has been steadily boosting its sales by banking not only on new products, but also approval of new uses for its existing products. It's also finding new revenue by selling its products overseas, as reflected by its deal with Essex. Its Trastuzumab injection was approved for sale in the EU in July 2020, and the company announced earlier this month that the Food and Drug Administration (FDA) had received its application to sell the drug in the U.S.
In the first half of last year, Henlius' operating revenue doubled year-on-year to 1.29 billion yuan ($185 million), while its loss narrowed by 36% to 252 million yuan. The main driver behind the revenue rise was Trastuzumab, whose sales jumped 178% to 800 million yuan in China. The company's overseas revenue reached a modest 12.5 million yuan, while overseas licensing brought in 2.4 million yuan.
Licensing out has the potential to become an important revenue source for the company, providing a steady flow of cash from upfront and milestone payments as well as licensing fees. In the first half of 2022, Henlius entered into commercialization collaborations for different products with U.S. companies Abbott Laboratories (ABT.US) and Organon (OGN.US), Pakistan's Getz Pharma and Brazil's Eurofarma to develop its various drugs in Pakistan, Nigeria, Brazil and other Asian, African, European and Latin American markets. Its deal with Organon alone could potentially bring Henlius as much as $541 million in revenue, including $73 million in upfront payments.
Dead-end deals
Despite the hype typically given to such announcements, it's also not uncommon for such deals to ultimately fall apart. According to the Nextpharma database, 72 such deals got suspended last year, more than 85% linked to innovative drugs. A case in point was Pfizer (PFE.US), which pulled the plug on its collaboration with Ionis Pharmaceuticals (INOS.US) for the development of Vupanorsen, a drug for the treatment of cardiovascular diseases and blood lipids. Ionis received $250 million in upfront payments when it licensed the drug to Pfizer in 2019.
Companies walk away from such deals for various reasons, from difficulties obtaining regulatory approvals, to development efforts not going as smoothly as expected, to companies' needs to adjust their R&D pipelines. In another example, Innovent Biologic (1801.HK) sold exclusive overseas rights to its key Sintilimab product to Eli Lilly (LLY.US), only to have the FDA turn down its application to sell the drug in the U.S. in March 2022 after clinical trials were completed. In December, Eli Lilly terminated its cooperation with Innovent and returned all overseas rights related to the drug. Innovent's Bevacizumab biosimilar also became victim of a suspended partnership two years after the company licensed its overseas rights to Coherus (CHRS.US).
For such innovative drug makers, selling rights to their products through licensing agreements can be seen as a vote of confidence by their peers in their R&D capacity. But similarly, termination of such deals can harm their reputations for drug development, not to mention killing a potential new revenue source.
Another Chinese drug maker InnoCare Pharma (9969.HK; 688428.SH) felt such pain after its Feb. 15, announcement of the termination of its licensing agreement with Biogen (BIIB.US). Its stock tumbled 27.34% the next day in Hong Kong, and lost 18.37% in China's domestic A-shares market.
Henlius' diluted licensing deal will cost the company in slightly lower revenue, but is a far cry from an actual termination and thus shouldn't have a very negative impact on the company. Its current price-to-sales (P/S) ratio stands at just 2.9 times, far below Innovent's 12 times, suggesting Henlius is undervalued despite its strong cash position and stable performance. If that's the case, some simple efforts to raise its profile among medical investors may be the most important medicine it needs to boost its shares.
To subscribe to Bamboo Works weekly free newsletter, click here