Futu profits charge ahead on soaring interest income, cost savings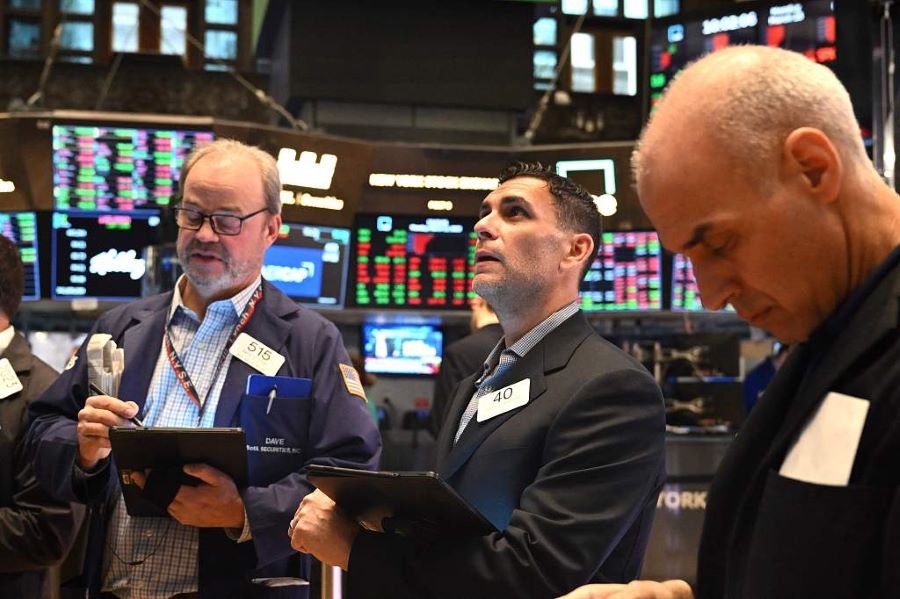 The online brokerage that is increasingly boosting its global footprint reported its fourth-quarter profit rose 92%, fueled by similar growth in interest income
Key Takeaways:
Futu's revenue grew 42% in last year's fourth quarter, boosted by cost savings and strong gains related to globally rising interest rates
The online brokerage plans double-digit headcount growth this year, mostly in R&D staff
By Doug Young
When it comes to stock brokers, the usual wisdom says that "As go the markets, so go the brokers." But other powers have been working behind the scenes lately for Futu Holdings Ltd. (FUTU.US), whose profits nearly doubled in last year's fourth quarter, even as the U.S. and Hong Kong stock markets at the core of its business were hardly star performers during that time.
In this case, Futu, which boasts a large customer base in Hong Kong and is expanding into other markets, might well want to say, "Thank you, Jerome Powell," tipping its hat to the current U.S. Federal Reserve chairman.
That's because the Fed's aggressive interest rate hikes were the main factor behind the impressive 92% jump in Futu's profit to HK$959 million ($123 million) in the fourth quarter, as interest payments earned by its vast cash pile soared on rising interest rates, according to the company's latest quarterly report.
Overseas expansion has become a major thrust for Futu over the last two years even as its user growth, especially in the U.S., slowed during the quarter due to choppy markets. Hong Kong, the U.S. and Singapore are its largest markets, though the company doesn't give specific account information for those markets. Futu also officially launched its service in Australia in March last year.
During its latest earnings call, the company said it plans to enter two Asian markets this year, without specifying any names.
For its English-speaking markets, the company is aggressively developing its newer U.S.-based moomoo service, similar to what its Chinese-language app Futubull offers to customers.
The company faced some regulatory inquiries in China last December. However, the China Securities Regulatory Commission (CSRC) recently announced that Futu's existing domestic customers are allowed to continue conducting transactions through the platform's current overseas institutions. That seems to show the impact of the inquiries was limited, marking a more positive outcome than some had feared.
"Looking into 2023, we intend to further grow our headcount by middle- to high-teens on top of our 2,800 employees at the end of last year to support expansion into new international markets," CFO Arthur Chen said on the company's fourth-quarter earnings call.
All that said, we'll return to the headline 92% profit gain, which came on the back of a relatively strong quarter for the company in other metrics besides just the big interest gains. The company's overall revenue rose 42.3% year-on-year to HK$2.28 billion in the quarter, accelerating from the 12.4% growth in the previous quarter.
Soaring interest income and cost savings
As we've previously noted, interest income was the main driver behind the strong revenue growth, rising 84% year-on-year to HK$1.1 billion, or nearly half of all revenue for the quarter. By comparison, commissions from trading and other activities, the usual top breadwinner, rose 22% year-on-year to about HK$1 billion, largely due to higher overall commission rates. The company's number of paying clients rose 19.5% year-on-year to about 1.5 million.
At the same time, Futu's operating expenses were roughly flat for the quarter as it saved money from doing more of its own trades, rather than using a third-party, after obtaining its own local brokerage license in the U.S. That ability to control costs while simultaneously logging such strong revenue growth led to the big profit gain.
Investors were a bit undecided on what to think about Futu's latest report, probably because the big interest income gains were really due to factors beyond the company's control. The stock initially fell 6.3% the day the results were published on March 29, but then gained all of that back and a little bit more the next day, amid growing optimism about its future as a more globally diversified brokerage.
Anyone who invested early in Futu has done quite well, with the stock now roughly four times its IPO price from 2019. As it boosts its international footprint, the company is increasingly being valued similar to its more global peers. It currently trades at a forward price-to-earnings (P/E) ratio of 13, quite close to U.S. giants Charles Schwab (SCHW.US) and Interactive Brokers (IBKR.US), which trade at 13 and 14, respectively.
We'll close with a brief look at the latest wrinkles for Futu in some of its global markets. The company's biggest market is Hong Kong. Despite not giving any paid user numbers for the market, it said in its latest report that its app is used by 43% of adults in Hong Kong and more than 25% in Singapore. That shows its app is popular among stock buyers in both markets.
About 7.6% of Futu's 19.6 million users at the end of last year were paying clients.
In China, the company said it continues to cooperate with the China's regulators. "There were some clarities from the CSRC spokesperson in the middle of February, mentioning how to deal with the existing clients," said CFO Chen on the company's earnings call. "They ask for orderly dealing with the existing clients. It will be an industry-wide situation. So, we will take very constructive manners to cooperate with the regulators in this regard."
The Bamboo Works offers a wide-ranging mix of coverage on U.S.- and Hong Kong-listed Chinese companies, including some sponsored content. For additional queries, including questions on individual articles, please contact us by clicking here.
To subscribe to Bamboo Works free weekly newsletter, click here