Funding boost gets Sunho Biologics over the IPO filing line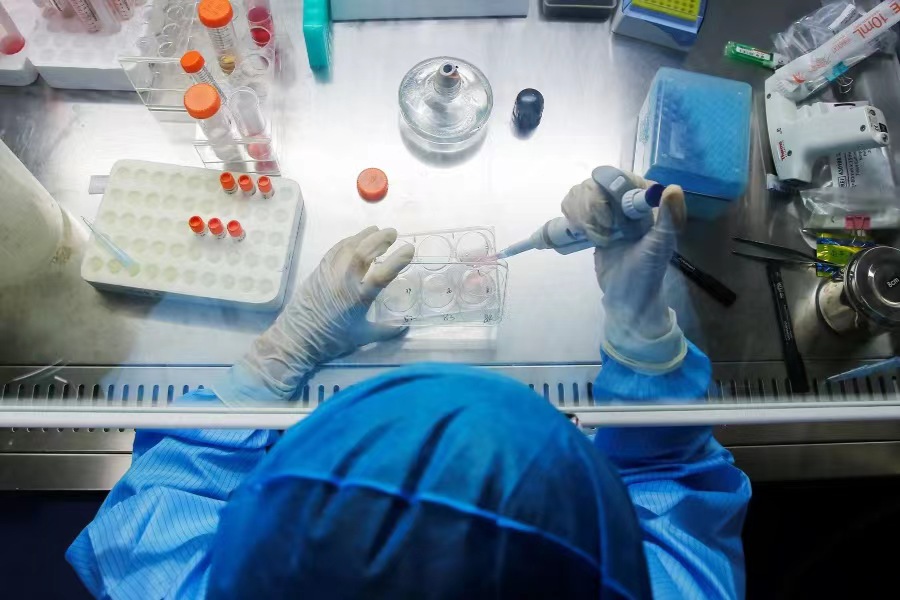 The cash-burning biotech has applied to list on the Hong Kong Stock Exchange after only barely achieving the minimum market value
Key Takeaways:
With no product or licensing revenue, Sunho Biologics has been piling up debts from high R&D spending
The company only just crept over the listing threshold after a fund-raising round in May boosted its market capitalization
By Molly Wen
Hong Kong's IPO market has been drying up this year, but some companies are so thirsty for cash that they will enter the desert in search of sustenance.
Only eight biopharmaceutical companies have made it onto the Hong Kong Stock Exchange this year, raising a combined HK$5.267 billion ($675 million), far below the 2020 listing peak, as global economic uncertainty and U.S. rate hikes have shriveled demand for new listings.
A two-year capital drought has forced some innovative drug developers to turn to the stock market for a life-saving infusion, in the absence of alternative funding.
The latest IPO aspirant is Sunho Biologics Inc., which submitted an application to the Hong Kong Stock Exchange in early August to list on the main board, with CICC as the exclusive sponsor.
Sunho, founded in 2018, is working on cutting-edge immunotherapies to treat cancers and disorders of the immune system. The prospectus described the company as being in the forefront of efforts to develop cytokine protein therapies to boost the body's immune defenses. The biotech has built an independent R&D capability covering key drug development stages, including discovery, antibody and protein engineering, preclinical and clinical development, and manufacturing processes that meet international quality standards.
Six of the firm's nine pipelines are in clinical trials, of which three are core products – two immunocytokines and another drug candidate that would help antibodies bind more effectively with target cells in a process known as antibody-dependent cellular cytotoxicity (ADCC). The three pipelines are the world's fastest clinically progressing immunotherapies of this kind, according to data from a research organization cited in the prospectus.
Immunocytokines, which have been a big research focus in recent years, are designed to recognize tumor-associated antigens and deliver a cytokine payload. Cytokines can strengthen the body's immune response but used on their own have toxic side effects. Therefore, researchers have fused cytokines with antibodies to better target the therapy at cancer cells. However, no immunocytokine drugs have yet obtained approval for launch on the global market.
Under the timetable described in the prospectus, Sunho's three core products will all cross development milestones in the fourth quarter of 2023. Two immunocytokines will enter Phase II clinical trials in China. Meanwhile, recruitment of subjects for Phase II clinical trials of the ADCC-enhanced monoclonal antibody is due to be completed, and other aspects of the trials finalized. As Phase II clinical trials are notoriously costly, it is hardly surprising that Sunho has turned to the capital market for a funding boost. The company said the IPO proceeds would be spent on R&D of its core products and other drug pipelines, as well as preclinical and planned clinical trials.
Sunho is locked in a cash-burning cycle, with all its products still in early clinical stages and no revenue coming in from licensing drugs to other companies. The company lost 70.63 million yuan ($9.74 million) in 2021, another 51.99 million yuan last year, and in the first three months of 2023 was 15.31 million yuan in the red.
Pre-IPO financing push
The sustained losses have tightly squeezed Sunho's cash flow. The company's net current liabilities stood at 36.7 million yuan at the end of 2021, rising to 51.5 million yuan a year later. By March 31 this year the figure stood at 62.9 million yuan. Cash in hand is also ringing alarm bells. At the end of March, the company held only 175,000 yuan in cash and cash equivalents, hardly enough to support nine R&D pipelines.
In its risk factors, Sunho said any shortfall in working capital could force it to default on obligations such as milestone payments to contract research organizations (CROs), cut back its business or fail to meet capital expenditure needs. Such scenarios could adversely affect its business, finances and prospects.
But fortune smiled on the company at the end of May this year when Efung Capital, a professional investor in biomedicine, stumped up 210 million yuan for 14.89% of Sunho shares, the sole financing round since the firm was established. The cash injection means the company's existing working capital can now support about 125% of its costs for the next 12 months, according to the prospectus.
The most striking aspect of the fundraising is that it enabled Sunho to creep over Hong Kong's listing threshold for unprofitable biotechs. Sunho's post-investment valuation rose to about 1.41 billion yuan, or around HK$1.53 billion, just exceeding the minimum HK$1.5 billion under Hong Kong Stock Exchange listing rules. The IPO criteria also require applicants to have enough operating capital to cover at least 125% of expenses for at least 12 months from the publication date of the listing document.
Another developer of antibody-based drugs, Laekna Inc. (2105.HK), listed its shares in Hong Kong in June this year with a market capitalization of about HK$6.86 billion. Like Sunho, Laekna is an unprofitable company whose products have yet to be commercialized, but the newly listed firm enjoys a much higher valuation, perhaps because two of its core products have been licensed by international drugs giant Novartis.
Although Sunho's products are making swift clinical progress, the drug developer is still taking a chance on the frontier bioscience of immunocytokines. Time will tell whether the wager can deliver commercially viable products.
Have a great investment idea but don't know how to spread the word? We can help! Contact us for more details.
To subscribe to Bamboo Works weekly free newsletter, click here