Fosun Tourism rides Club Med rebound into bumper profits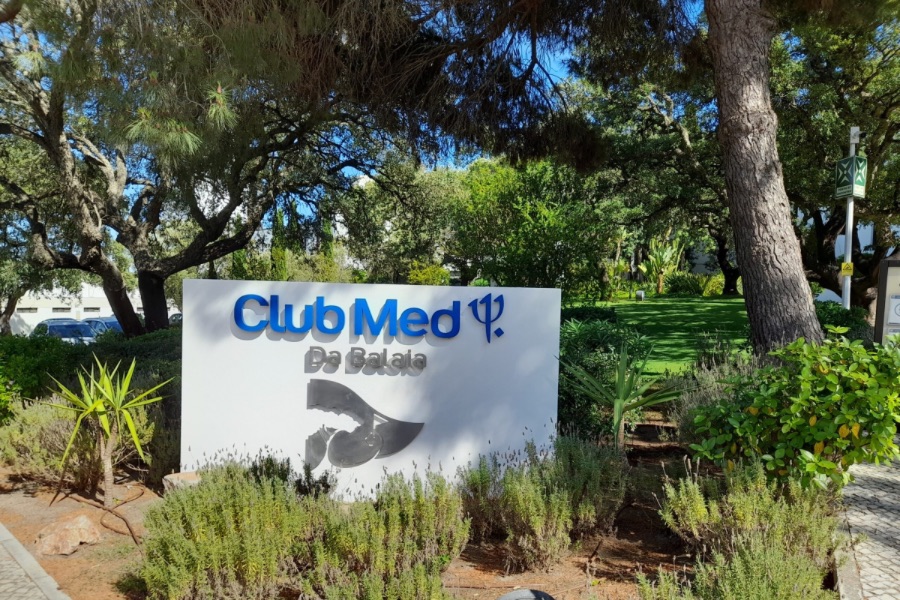 The global resort operator's business volume rose 24% in the first half of the year, while its profit more than doubled
Key Takeaways:
Fosun Tourism's business volume rose 24% in the first six months of 2023, similar to revenue gains for global hotel operators like Hilton and Marriott
The company has revived Club Med eight years after buying the chain, allowing it to boost room prices well above pre-pandemic levels
By Doug Young    
There's no question that the global tourism industry is picking up as the pandemic fades into history. There's also no question that China is about a year behind the rest of the world in its tourism recovery due to its later easing of Covid restrictions.
Both of those elements are blended into the latest announcement from Fosun Tourism Group (1992.HK), whose upside profit alert pumped up its stock by nearly 13% last Friday. But a closer look at the numbers shows the stock is playing a catch-up game, as investors start to regain confidence in this company that still lags most of its peers in terms of earnings multiples.
It was never going to be easy for Fosun, one of China's biggest private conglomerates, when it purchased the Club Med resort chain in 2015 and later added some other assets to create Fosun Tourism, which listed separately in 2018. That's because the chain, which accounts for the big majority 90% of Fosun Tourism's business, was a relative laggard at the time of the acquisition.
The latest data seems to show that Fosun is bringing the chain back into the ranks of top global tourism destinations, which perhaps partly explains the investor excitement following the latest update's release.
Most impressively, Fosun Tourism previously said in its first-quarter update in April that the average bed rate for its Club Med resorts was 30.6% higher during the quarter compared with the pre-pandemic level in 2019. While some of that was undoubtedly due to lingering "revenge spending," it does also seem to show that Club Med resorts are regaining some of their former luster under Fosun's ownership.
Even after last Friday's rally, Fosun Tourism's stock still trades at a relatively lowly forward price-to-earnings (P/E) ratio of 12, based on analyst forecasts for the company's 2024 earnings, by which time effects of the pandemic and subsequent revenge spending should be negligible. That's well below the forward P/E of 25 for Hilton Worldwide (HLT.US), which also operates a number of resorts, and the 18 for Carnival Corp. (CCL.US), whose cruise ships are a sort of "resort at sea." Fosun Tourism also trades at less than half the forward P/E of 27 for H World Group (HTHT.US; 1179.HK), one of China's top hotel operators.
So, if you believe that Club Med is really on the comeback trail, then there could still be some upside potential for Fosun Tourism's stock. Analysts certainly seem to believe that, with eight polled by Yahoo Finance giving the company an average price target of HK$15.25 – more than 70% higher than the stock's Friday close of HK$8.87.
The company currently counts Meritz Financial as a major stakeholder with about 6.6% of its shares. Its trading volume spiked to more than 10 times its daily average on Friday after the profit alert, indicating that perhaps another mid-sized investor was buying shares. The stock's relatively thin trading volumes owe to the large number of shares held its two major stakeholders, Fosun with 79.5%, and bad asset manager Huarong with another 8.7%.
Slowing China rebound
We'll spend the second half of this review delving into the actual data from the second-quarter update that got investors so excited. Truth be told, the data mostly reflects trends already reported by other companies from the travel and tourism sectors. Those include a slowdown in China after big first-quarter gains on the back of a wave of revenge spending after the country lifted most of its Covid controls at the end of last year.
Fosun Tourism's China performance is represented by its Atlantis Sanya mega-resort on South China's Hainan Island, which has become a tourist haven in the last decade. Business volume for the resort reached 840 million yuan ($117 million) or higher in the first half of the year, up 73% or more year-on-year.
The increase marked an acceleration from the 38.7% year-on-year rise in the resort's first-quarter business volume of 527 million yuan. But a simple subtraction shows the second-quarter business volume was quite small at 313 million yuan, reflecting the period's slowness after the much busier first quarter that includes the Lunar New Year holiday.
Here we should also point out that business during the year-ago second quarter was probably very small since the entire city of Shanghai was under lockdown in April and May, and many other places in China imposed similar travel restrictions to try to control the Covid-19 Omicron variant.
Outside of China, business volume for the Club Med chain grew by a more modest 26% or more to 7.54 billion yuan or higher in the first half of the year. Notably, the latest figure was also 14% higher than the pre-pandemic level in 2019, thanks to the sharply higher prices we previously mentioned for Club Med rooms. But the first-half Club Med growth rate was down sharply from 44% growth in the first quarter of the year, indicating the revenge spending phenomenon was starting to fade.
That mixed bag of results combined to drive Fosun Tourism's overall tourism business volume up 24% or more for the first half of the year, the company said, without giving a specific figure. That increase is roughly in line with other global peers, such as a 25% revenue rise in the first half of the year for Hilton, and a 23% rise for Marriott International (MAR.US).
Fosun Tourism said it expects to report that its first-half profit more than doubled to 430 million yuan from 197 million yuan a year earlier, as things return to pre-pandemic levels. Analysts expect the company's profit to double again for all 2024 from this year's levels on 14% revenue growth.
The bottom line seems to be that Fosun Tourism is finally emerging from the pandemic fog with a world-class set of properties in its Club Med and Atlantis Sanya resorts. With that solid foundation, the company can now return to some of its earlier talk of expanding its various brands, especially in China, to take advantage of the global tourism recovery.
Have a great investment idea but don't know how to spread the word? We can help! Contact us for more details.
To subscribe to Bamboo Works weekly free newsletter, click here